Brass Faucets and Marble – Design Trend 2022 Bathrooms
Brass Faucets and Marble – Design Trend 2022 Bathrooms.
Brass is the hardware color of the year for 2022. Check out these amazing examples!
Truly art for the bath. R.W. Atlas wall mounted faucet in a show-stopping space. This is a sophisticated and stylish bathroom design with the perfect mix of stone and tiles. Via ryansaghian.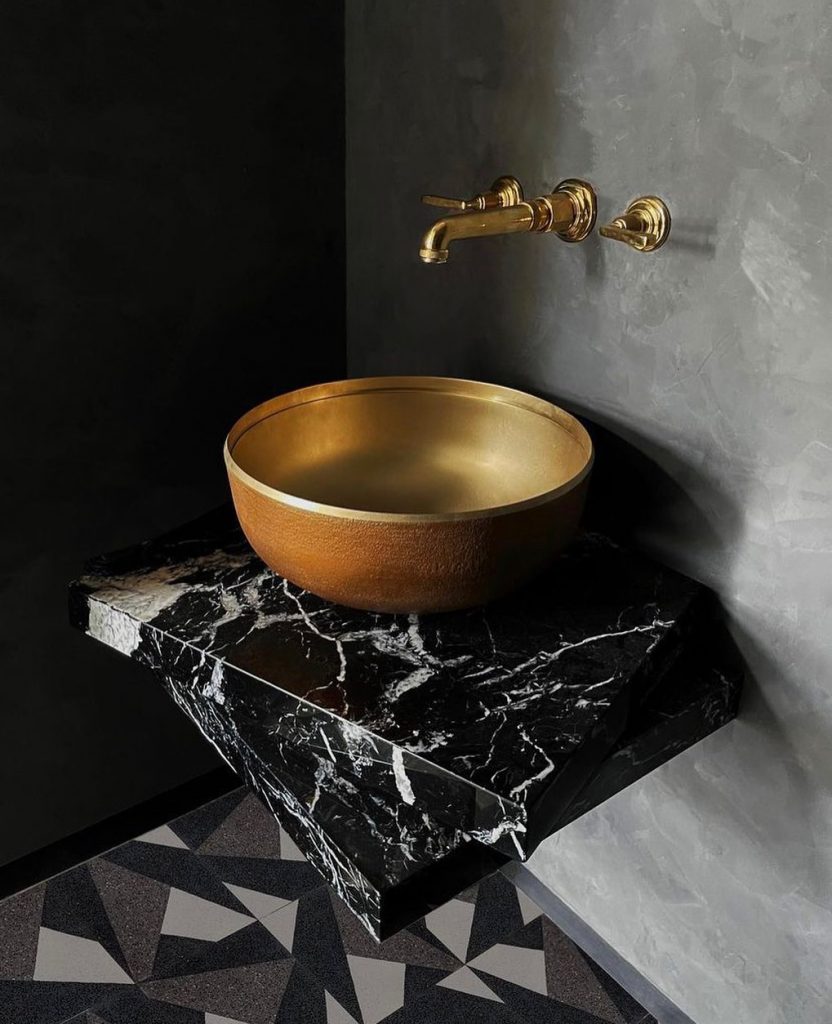 A powder room vanity in marble with brass hardware.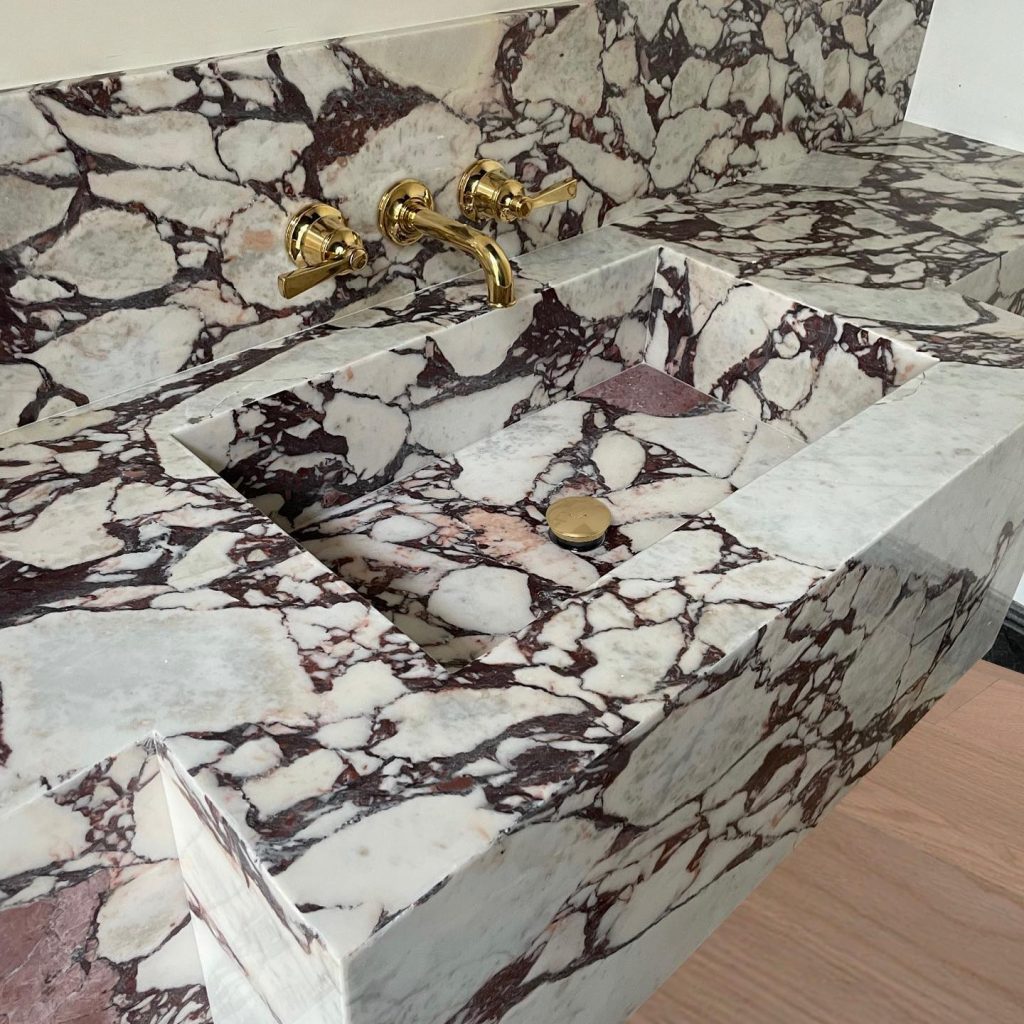 Marble shower room with brass hardware.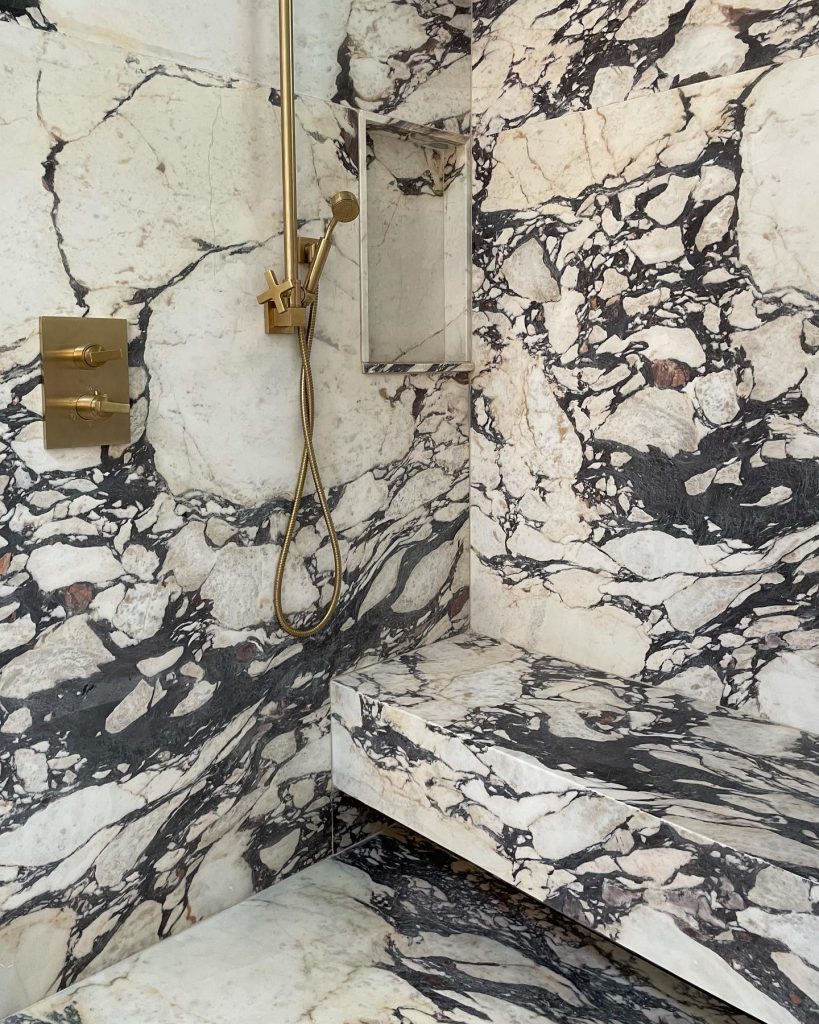 Tambour design vanity in red marble, look at the amazing mosaic marble tiled floor. Exquisite work.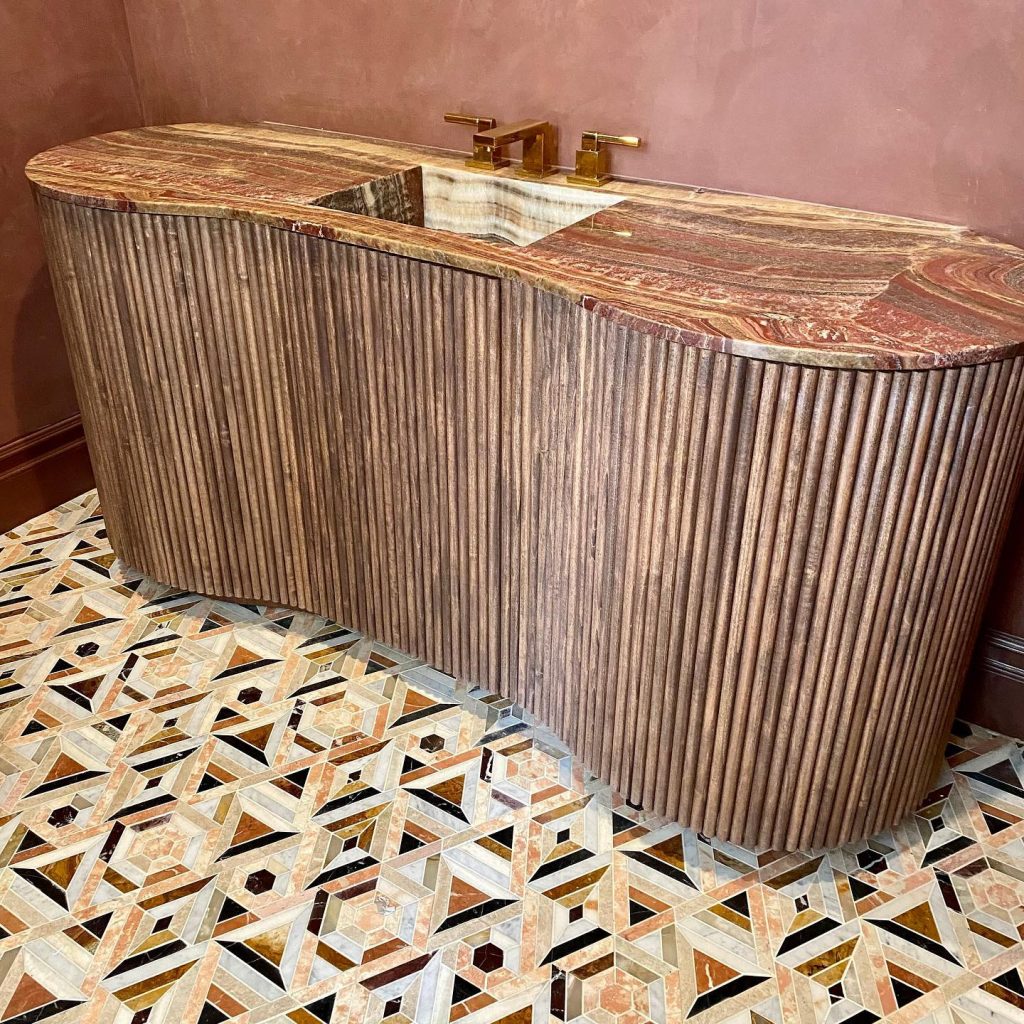 Estremoza marble with hints of pink and shower fittings in brass from @wtrwrks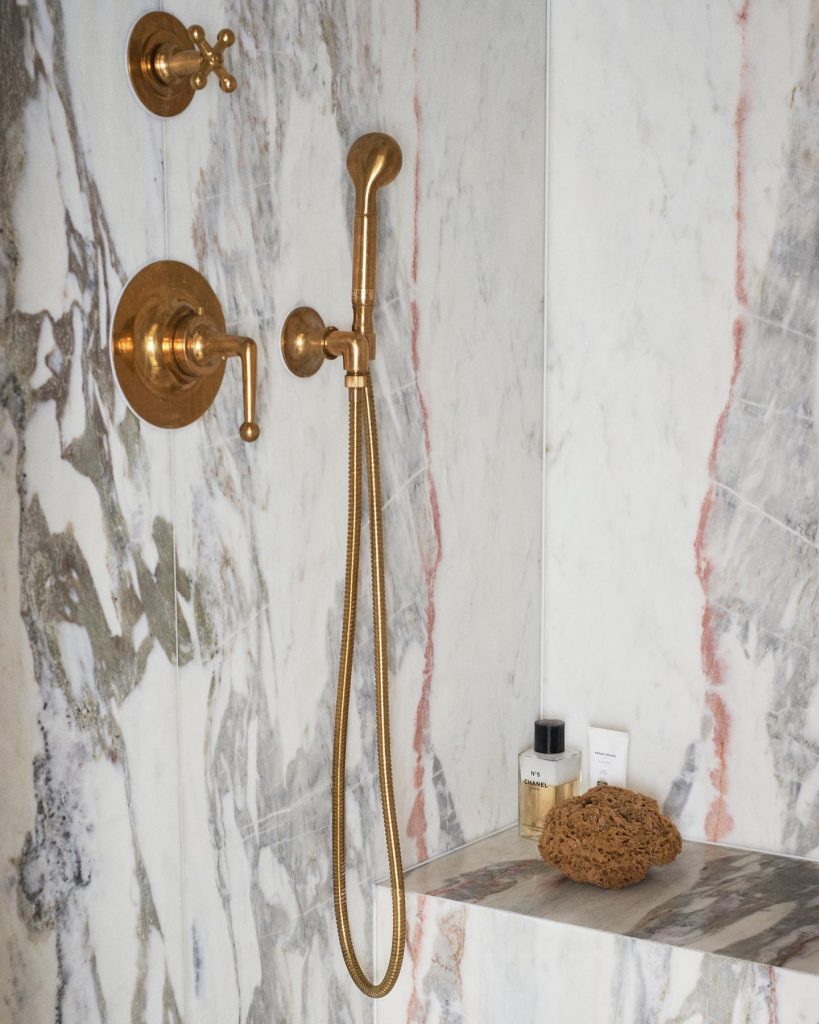 This amazing bathroom comes from no.17house:
"A shower of dreams. The visualisation and design concepts for this space started such a long time ago, to see it almost finished feels quite surreal. Our bathroom gives a gentle nod to a few of the hotels that have inspired us on our travels around the world. The star is the warm pink Rosa Antico marble, which was inspired by the luxury and elegance of the Gritti Palace in Venice. We complimented it with bold unlacquered brass fittings inspired by our cosy stays at The Bowery in New York City, and the high tech Japanese toilet was found in one of our favourite architectural spaces, Aman Tokyo. The stone and brass are organic living materials and will age gracefully."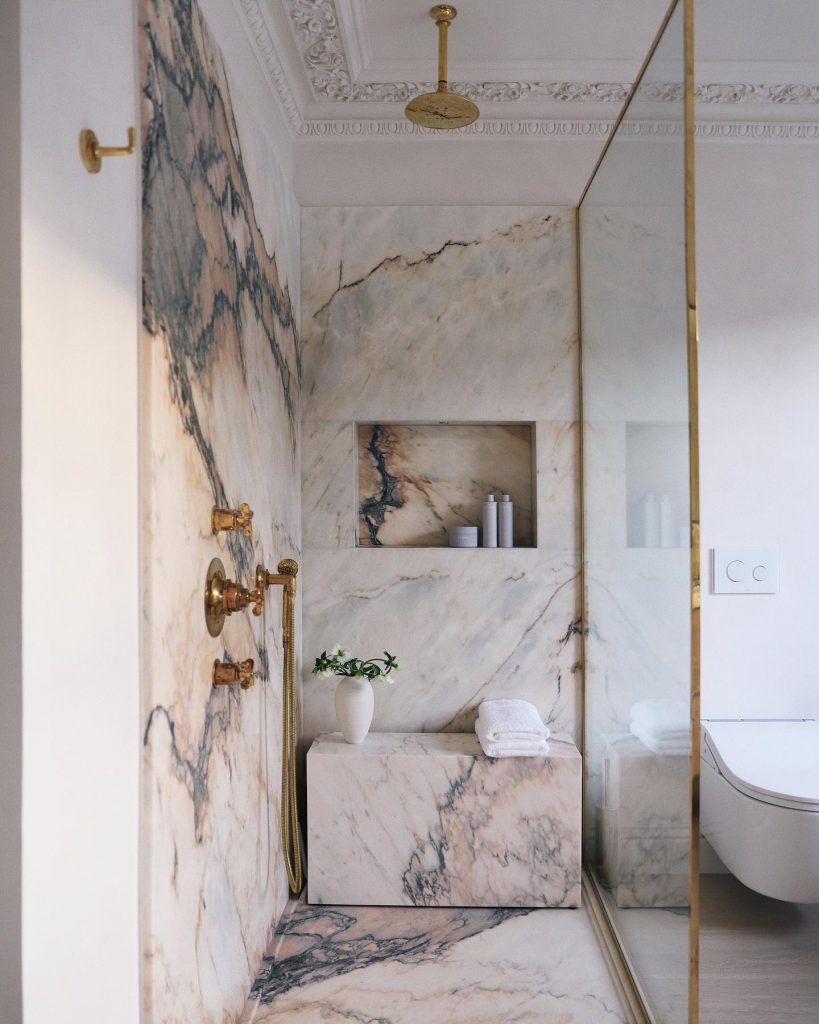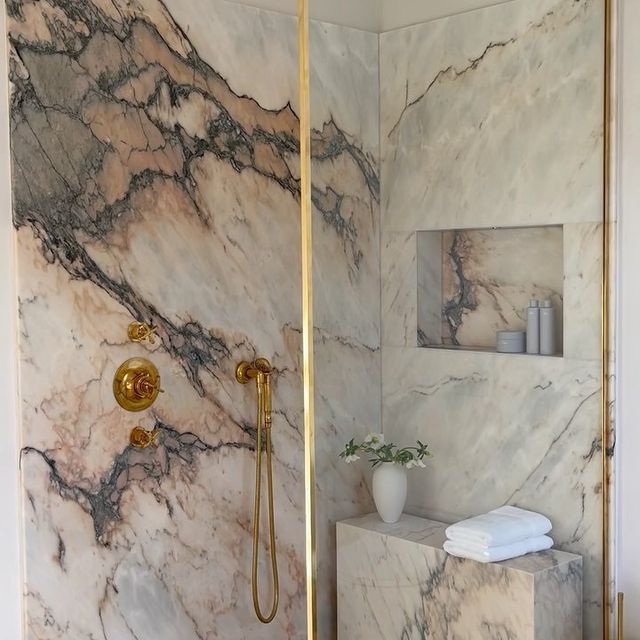 "An active marble backdrop needed an equally strong shower fitting..and Henry was more than up to the job (also seen, our .25 tub). Design: @janettemalloryinteriors, Styling: @stellaflynn" via @wtrwrks. Marble Viola slab shower and floor.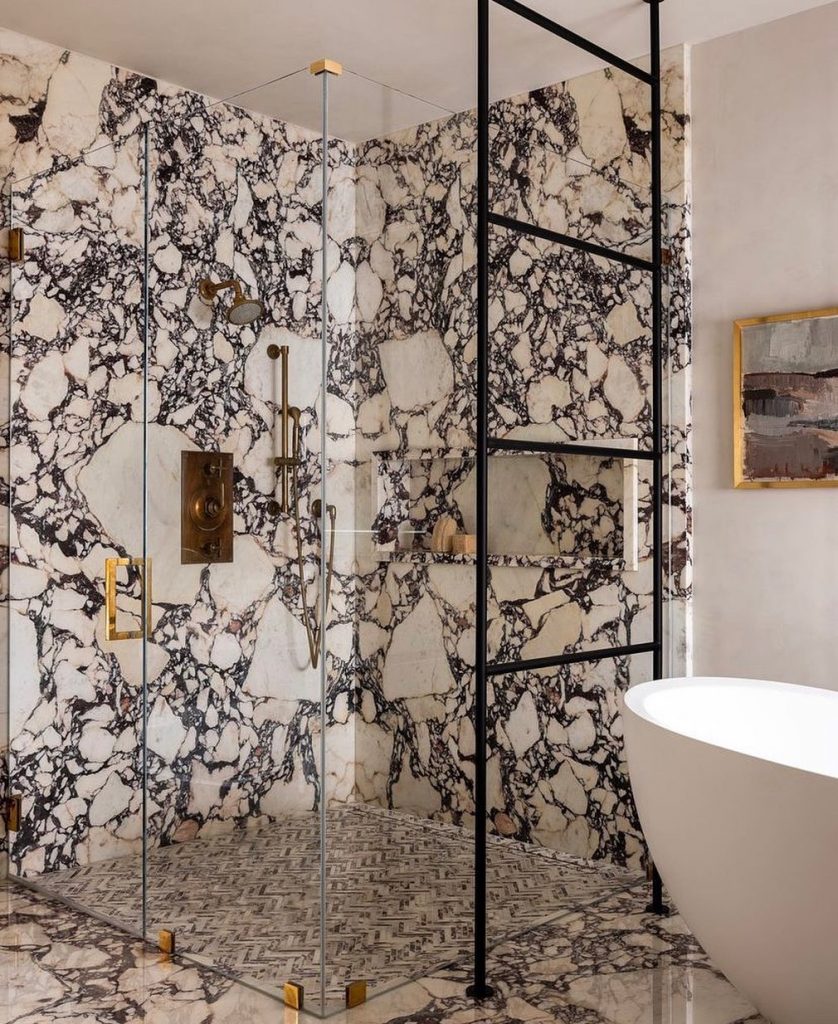 Another amazing use of marble in this bathroom.