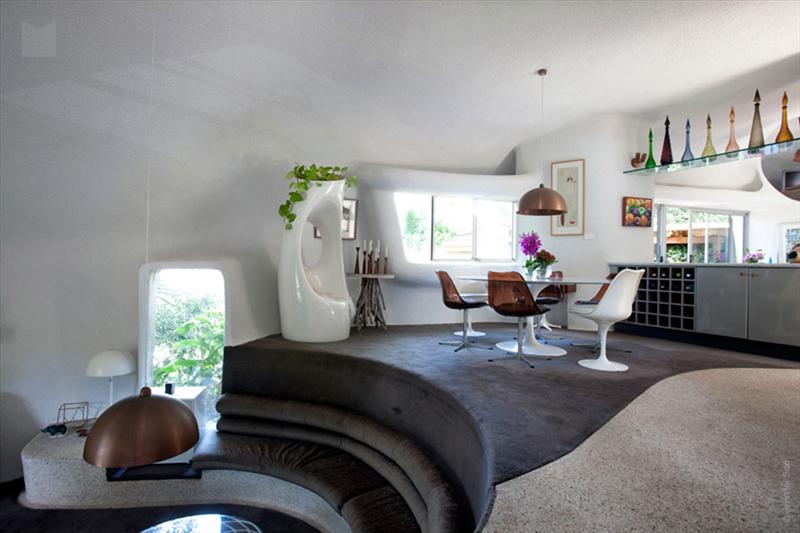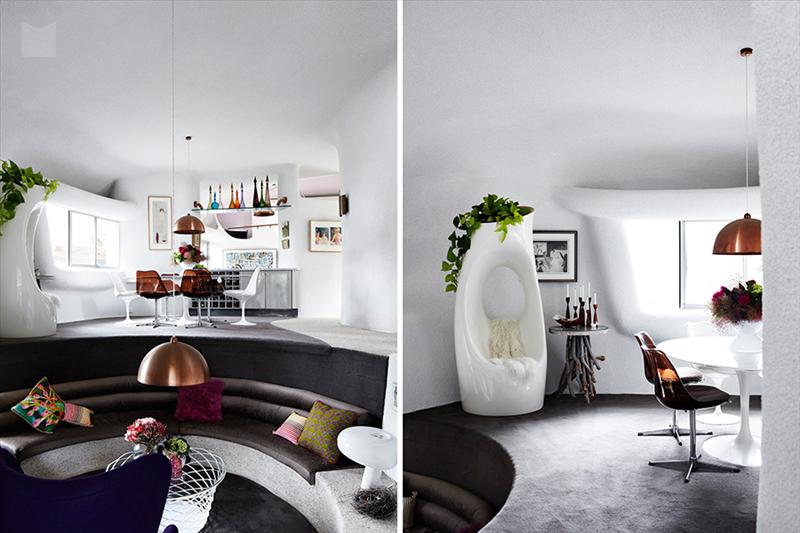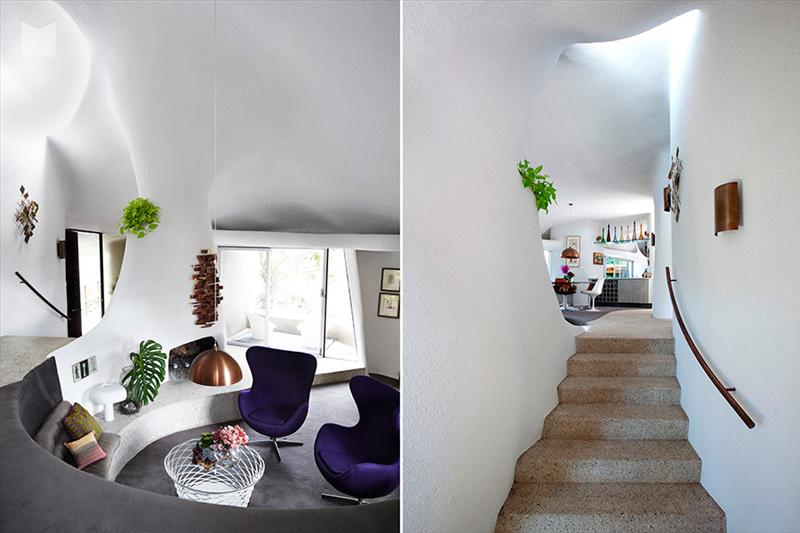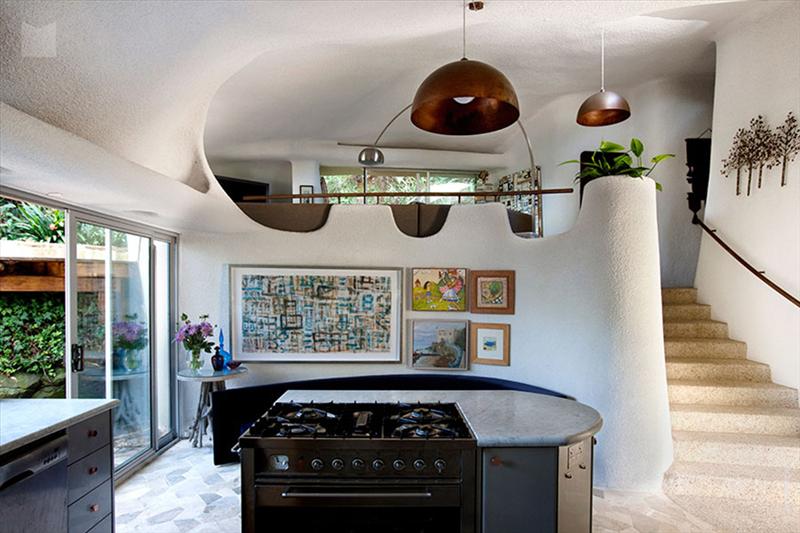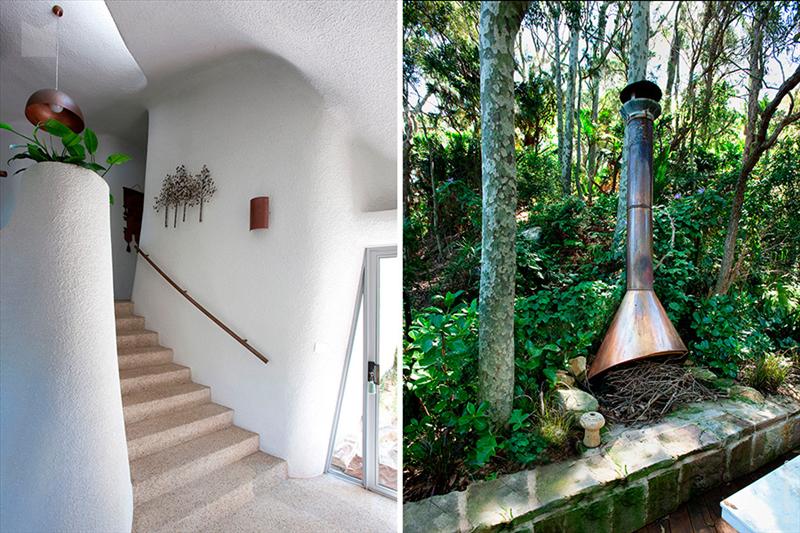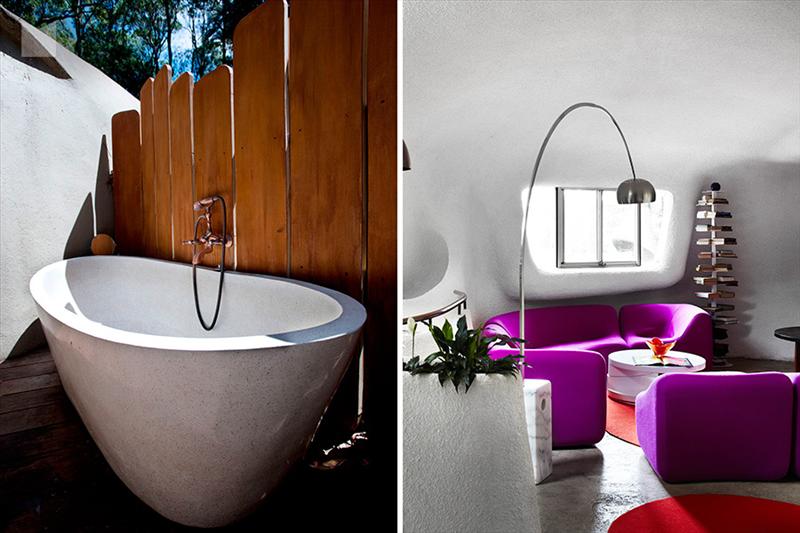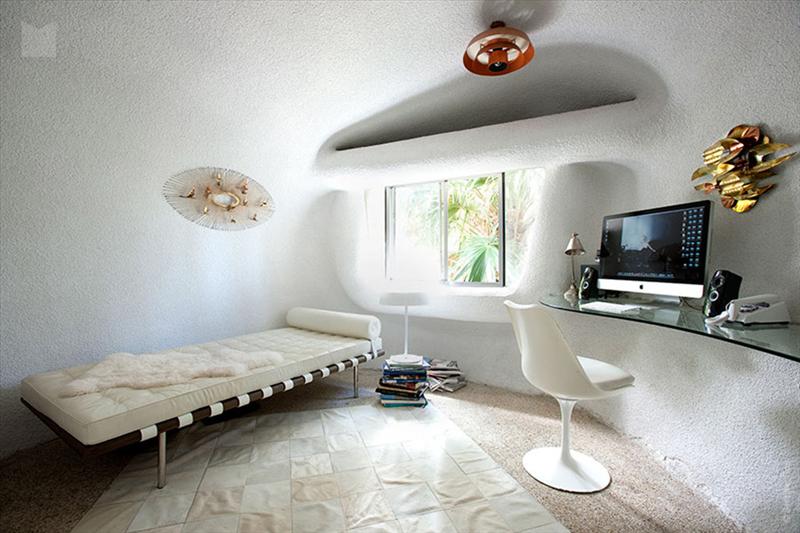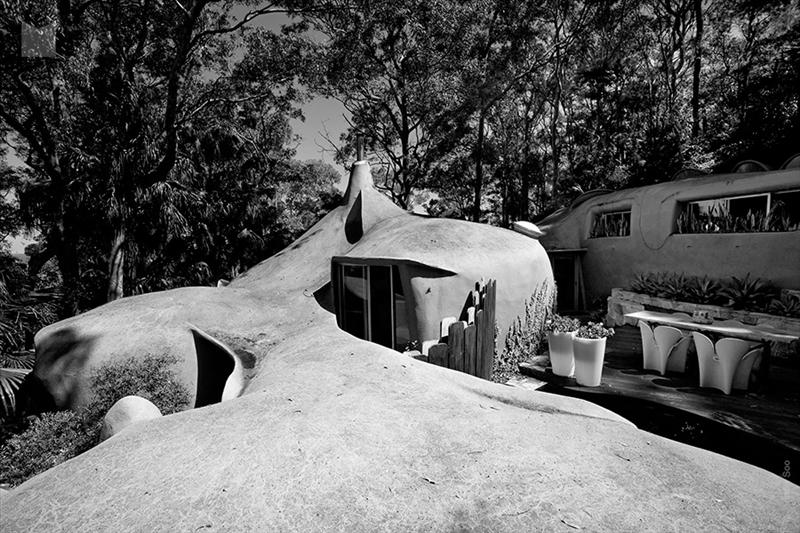 Location: 81 Grandview Drive Newport by David Hollander
Region: Sydney Region
Building area: 180 sqm
Land area: 904 sqm
Hollander House by the architect, David Hollander, was designed and built 1969-1971. The hand-formed ferro-cement house is without question one of the finest examples of true organic architecture in Australia. It is a house that has attracted interest internationally and will soon feature in a new book, a global survey of spaces that speak to our hearts as much as to our heads. This is truly a house that captures the imagination and can change emotions instantly.
Externally, the house follows the contours of the land like a giant rock formation. Internally, the effect of the interior spaces is beguiling. They evoke memories of Antonio Gaudi's Barcelona architecture with the optimism of the future, think Zaha Hadid but with texture. Each interior space flows from the next, naturally and harmoniously. Angular, rigid planes do not exist – instead, the house is a series of curves, fluid and abstract. Yet above all, the interiors lift the spirits. The hierarchy of spaces create separate living spaces for adults and children. The interior flow is workable and practical, the result of careful thought and meticulous planning.
The main entry is protected by the carport. A home office is adjacent to the front entrance, the private zones for the three bedrooms, 2.5 baths and the informal recreation space sit at the top of the design and appropriately distant from the main spaces that rise with the contours of the site – the 'conversation pit' becomes the dining, that becomes the kitchen that leads off to two private decks enveloped by the exterior walls and the surrounding sandstone escarpment.
Recent additions to the design include an outdoor bath in the private deck from the main bedroom and a large entertaining deck off the kitchen with an outdoor fireplace as a centrepiece. Light from the skydomes, hand-formed skylight towers and 'light folds' falls across the interior texture creating a dimension to the space that few will have the pleasure of experiencing.
Hollander House is free form and highly contemporary and will appeal to those who think different. A testament to the current owner, an interior designer, who has revealed the beauty of the original design and now seeks to pass the stewardship to someone who has an equally free and light touch.