Pink Paint Color Scheme 2017
Pink Paint Color Scheme 2017.
The color of springtime blossoms and sweet confections, pink is a paler sister of red but just as statement making. Whole cities are a wash in the Rosie hue, such as the ornate sandstone structures of Jaipur and the pink plaster buildings of Marrakech. When the shade pops up in nature it even more surreal; in Australia, Senegal and Spain, salt lakes boast waters resembling melted strawberry Creamsicles. Pink is a favorite of designers and Architects too, from the soft pastels of India Mahdavi's sketch restaurant in London to the striking magenta of Luis Barragan's Cuadra San Cristobal equestrian estate just outside of Mexico City.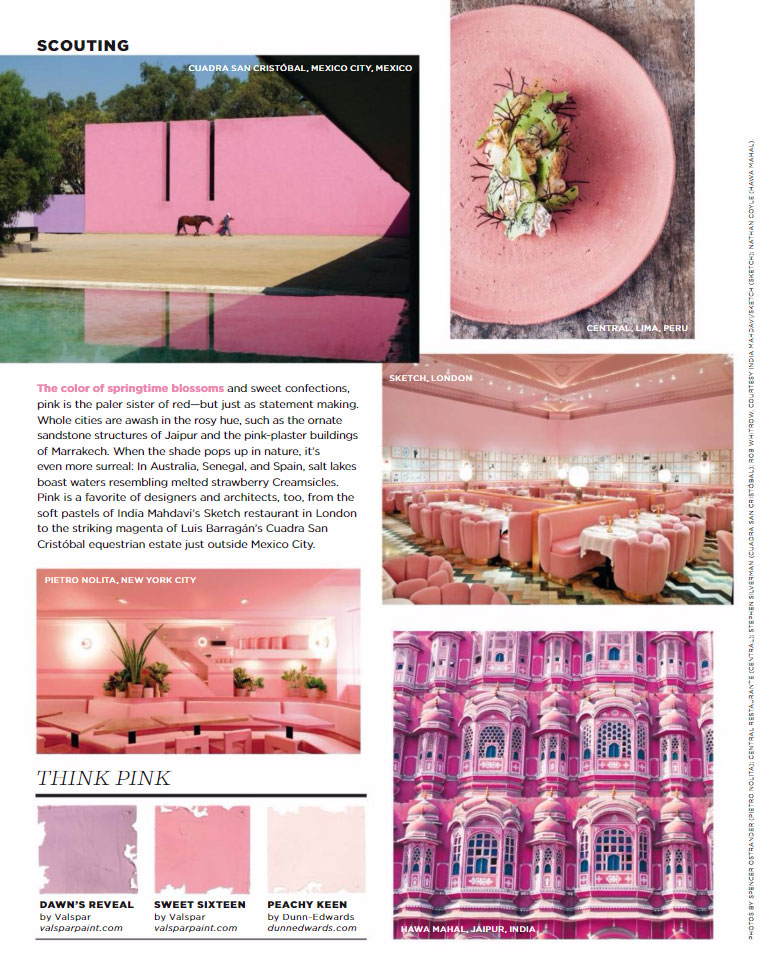 Paint Colors:
Valspar Dawn's Reveal
Valspar Sweet Sixteeen
Dunn Edwards Peachy Keen
From: