In renovating his apartment in a 1910 august Madrid building, Luis Bustamante finds that his favorite color, white, yields endless possibilities.
The white living room contains, vintage armchairs covered in Ian Mankin cotton flank and antique marble gueridon. The prints are by Richard Serra. Luis Bustamante designed the white lacquered ceiling and cocktail table.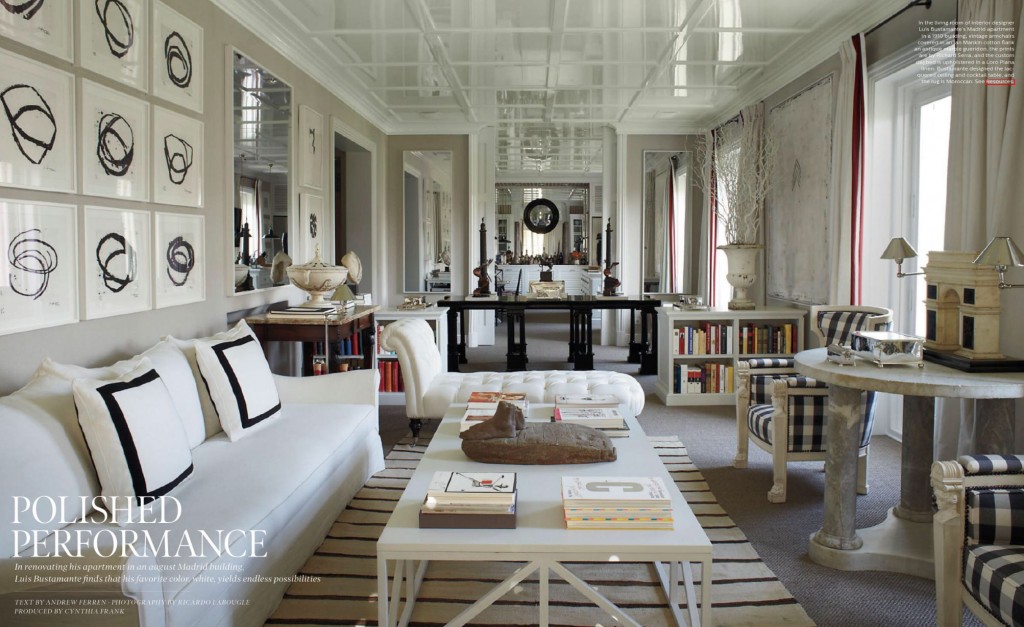 The library painted in white contains a custom made table and polished nickel ladders.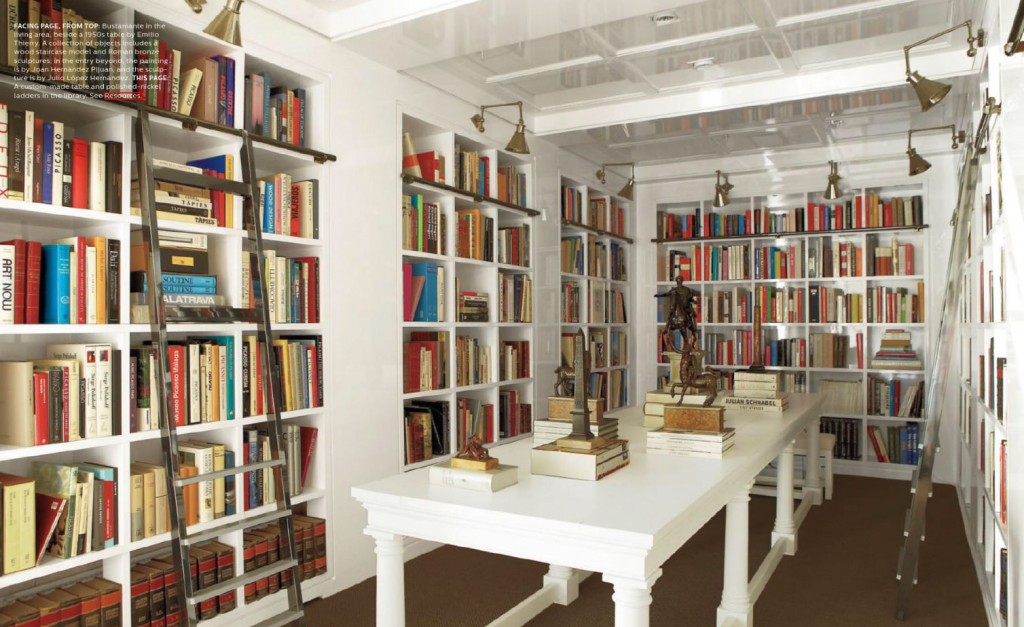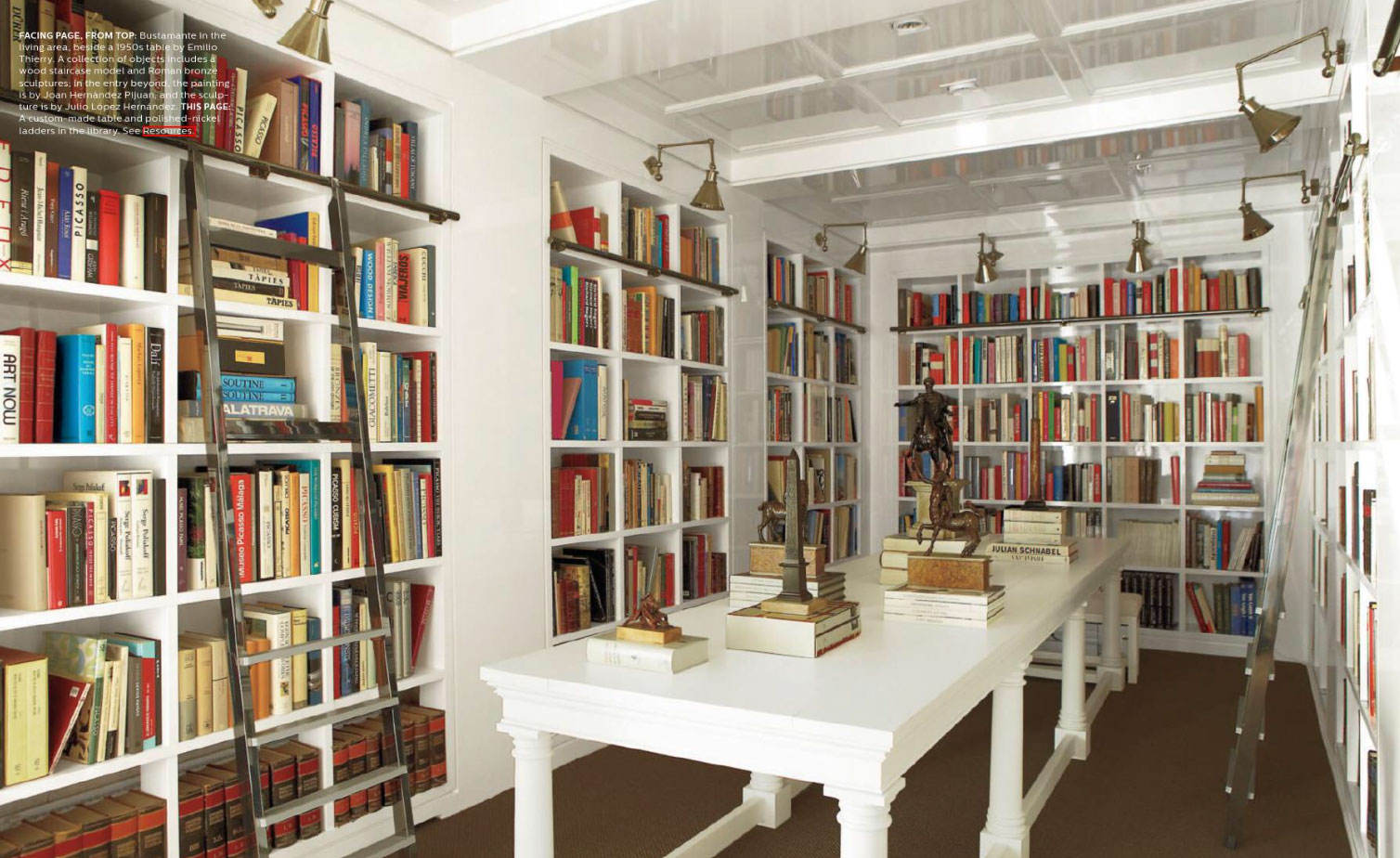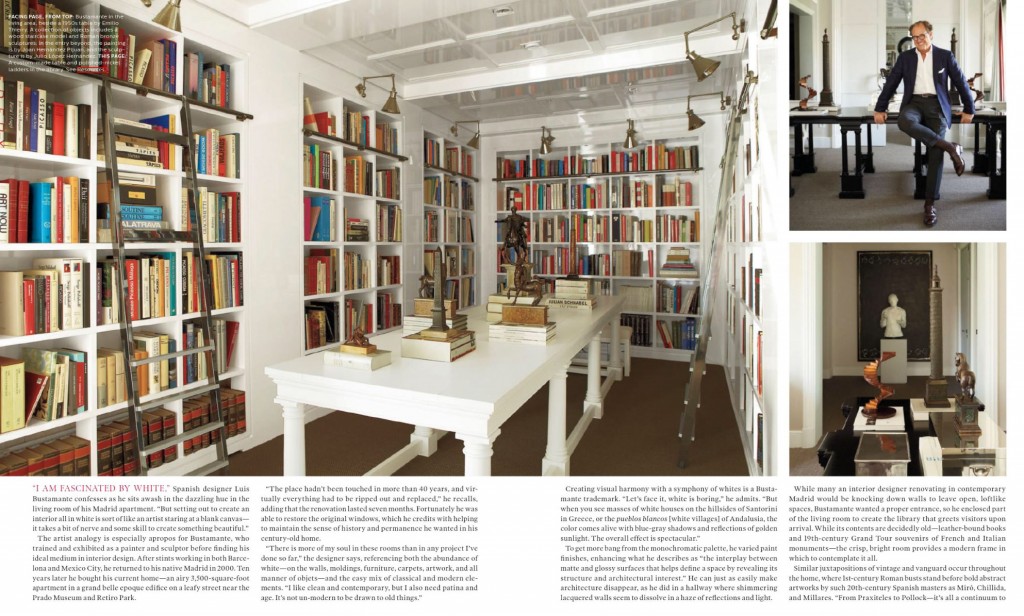 Marble counter-tops in dining/bar area and French 1900 marble statue. Red and white pinstripe wallpaper.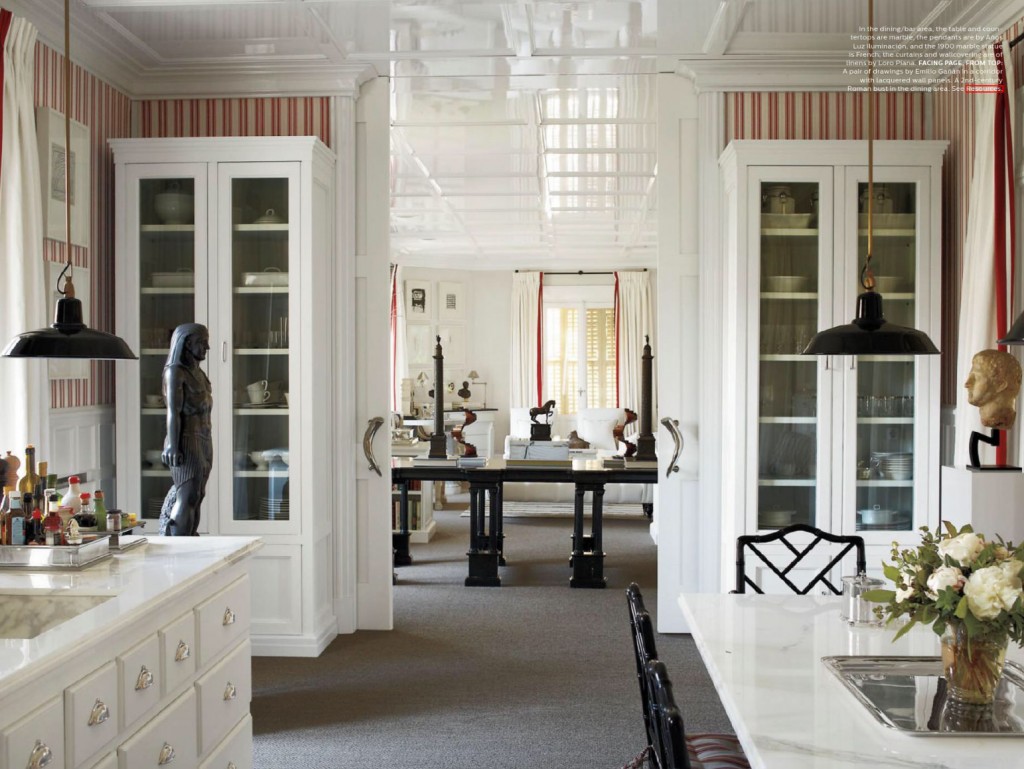 Two red drawings in the corridor by Emilio Ganan and white lacquered panels.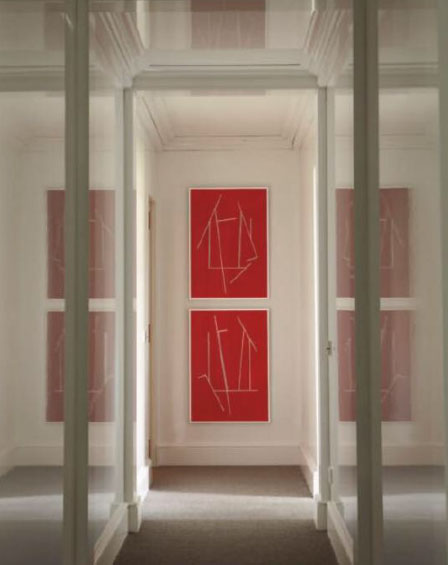 2nd Century Roman bust.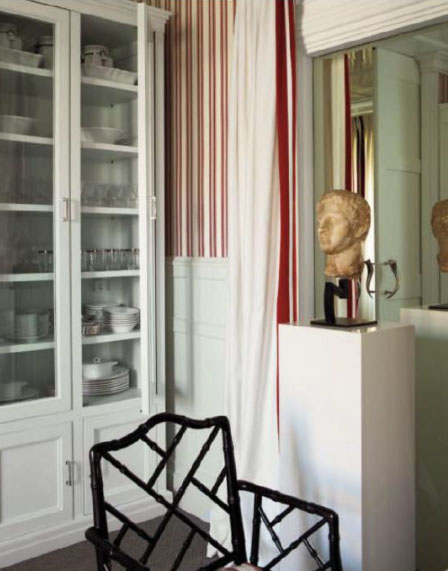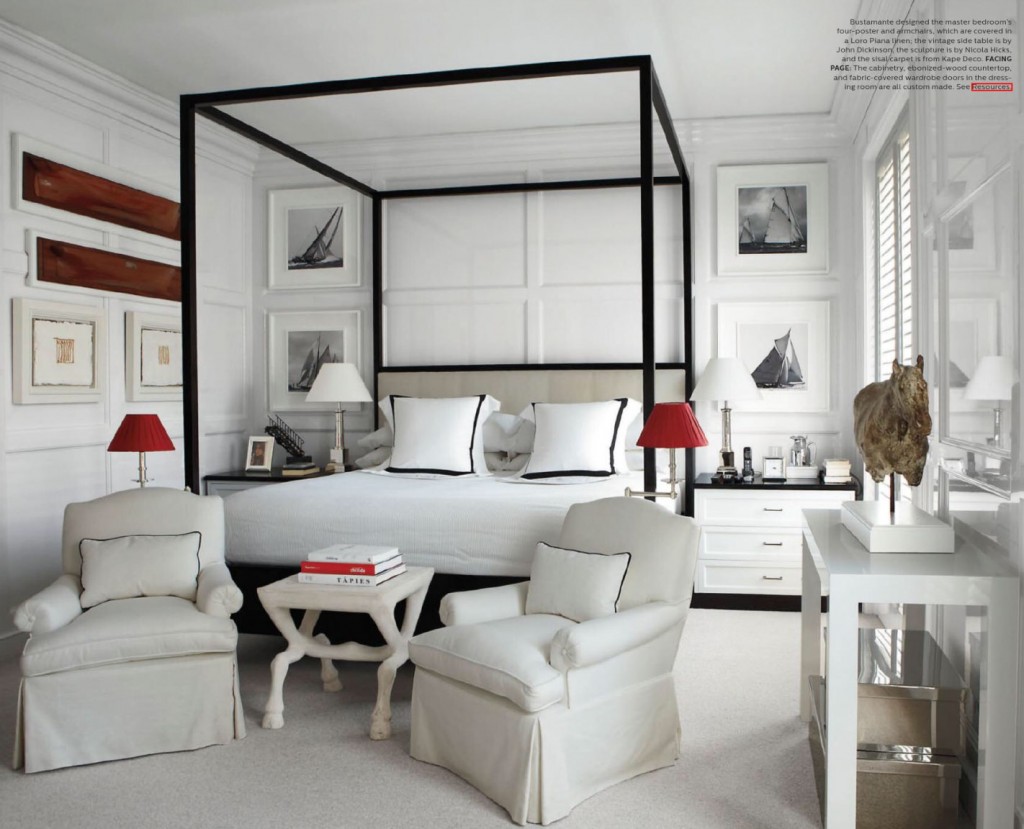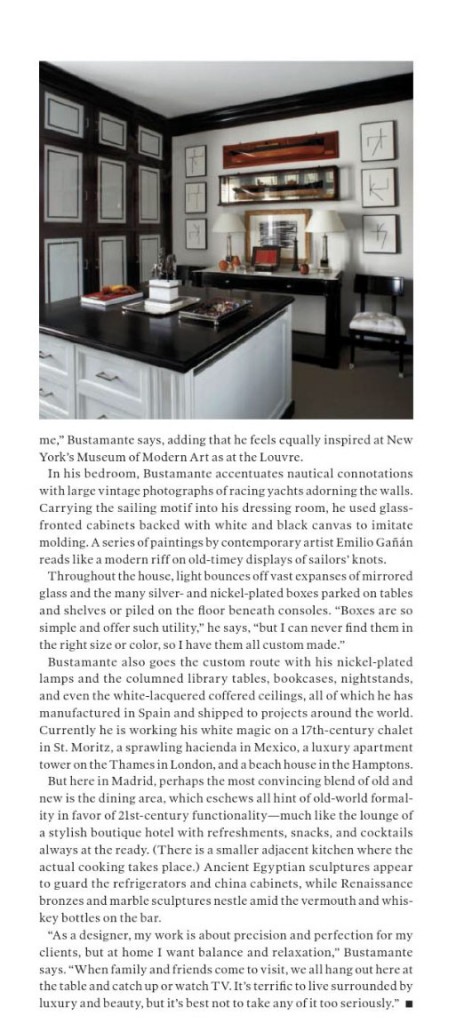 Magazine: Elle Decor May 2014
Photo: Ricardo Labougle
Interior Designer: Luis Bustamante