Go for a glamorous hotel style look in the bedroom with coloured walls, statement furniture and indulgent details.
Create a quirky display with a mix of unusual accessories. Gold-coloured pineapple, nine-drawer chest with gold-effect handles to seven-drawer storage chest, hexagonal final storage box, to gold-effect-birdcage.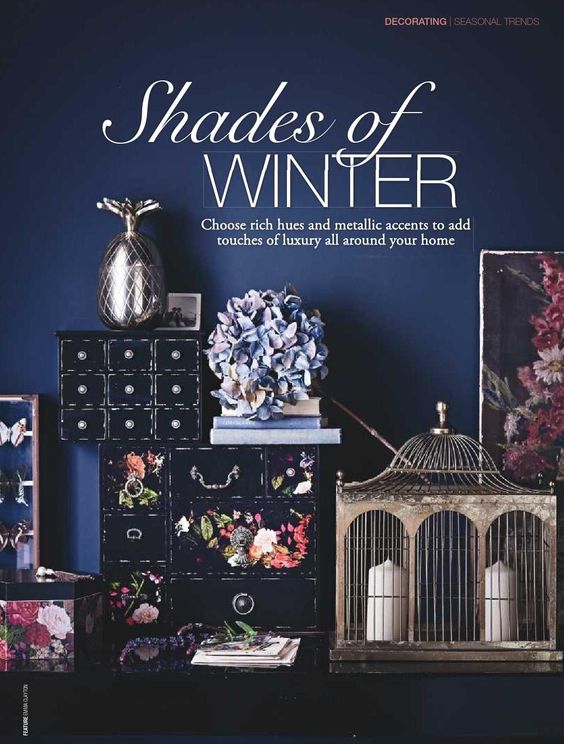 A strong wall colour will create a warm decadent look. Purple paint is Bleecker emulsion in Abigail Ahern.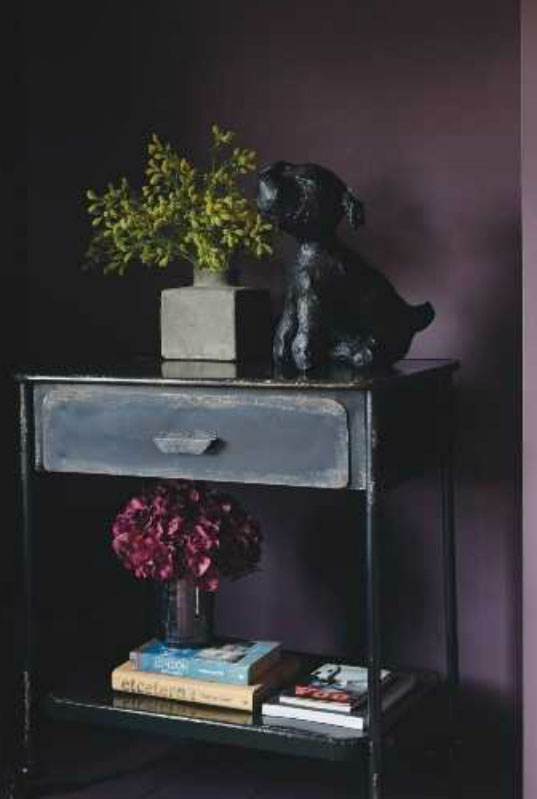 Silky patterned fabrics are an ideal choice for furnishings. Stack up silk purple patterned cushions for a dramatic, regal effect.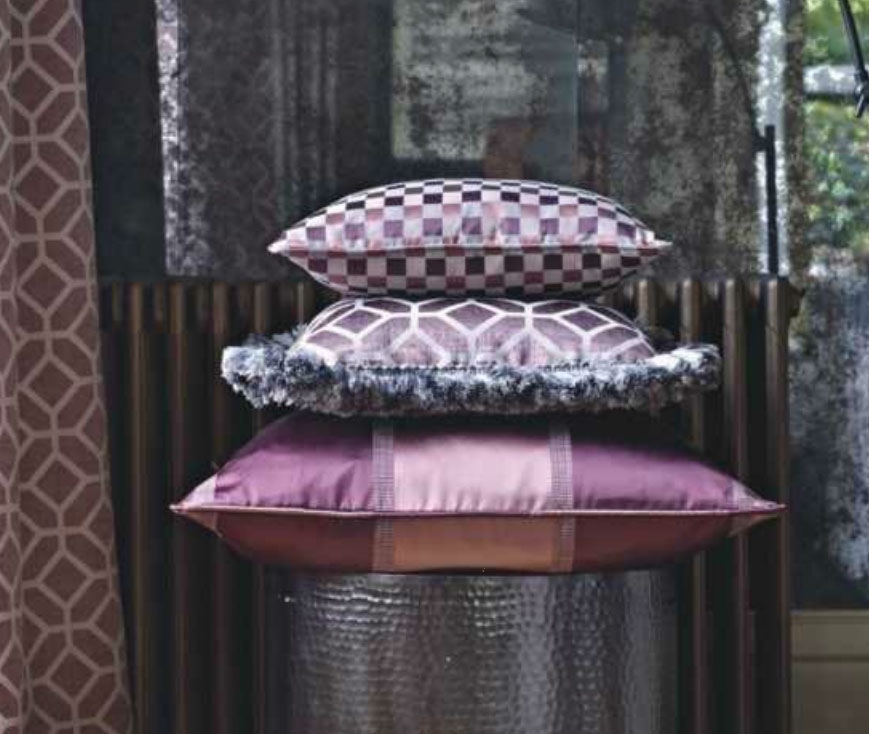 These dramatic hues are ideal for creating a sumptuous scheme = dress a buttoned bedstead with flamboyant limens, actile throws and embellished cushions in a palette of rich plum shades.
Make your bed a total point with layers of decorative bedding. Safia bedding.