Yellow Paint Colors Dulux 2022
Dulux yellow paint colors on offer for 2022.
Yellows are vibrant and reflective and can create a happy and bright environment. Yellow is warm and is perfectly suited for south-facing spaces. Yellows can be used in casual living areas, hallways and entry spaces to create a light-filled bright setting.

Dulux
Dulux Gold Paint Colors
Golden hues evoke feelings of warmth and memories of a sunset creating a welcoming and bright atmosphere.
Dulux Pastry Half
Dulux Beeswing
Dulux Yellow Varnish
Dulux Curd
Dulux Lama
Dulux Raw Umber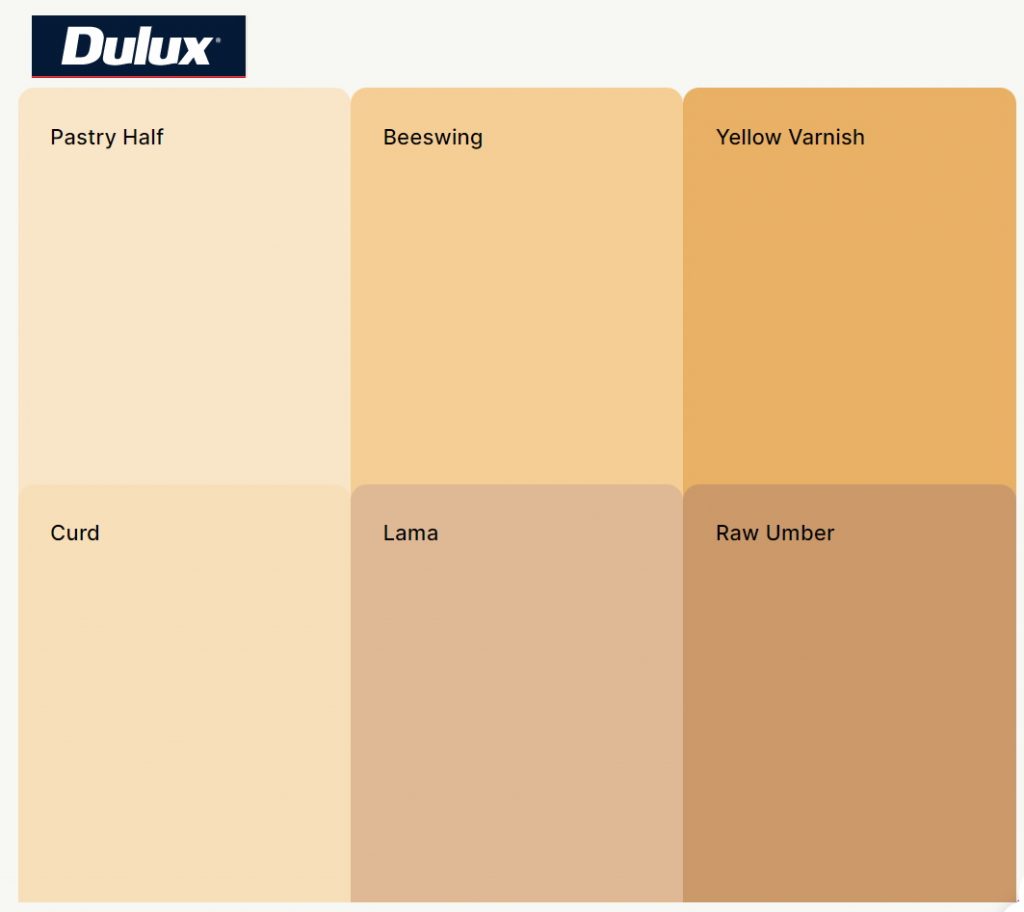 Sunshine Yellow Paint Colors from Dulux
Add some excitement with fresh yellows and pale buttery hues which can be perfect for a child's bedroom or play area.
Dulux Tinker Light
Dulux Butter Ridge
Dulux Bee Hall
Dulux Pale Daffodil
Dulux Sunbound
Dulux Capital Yellow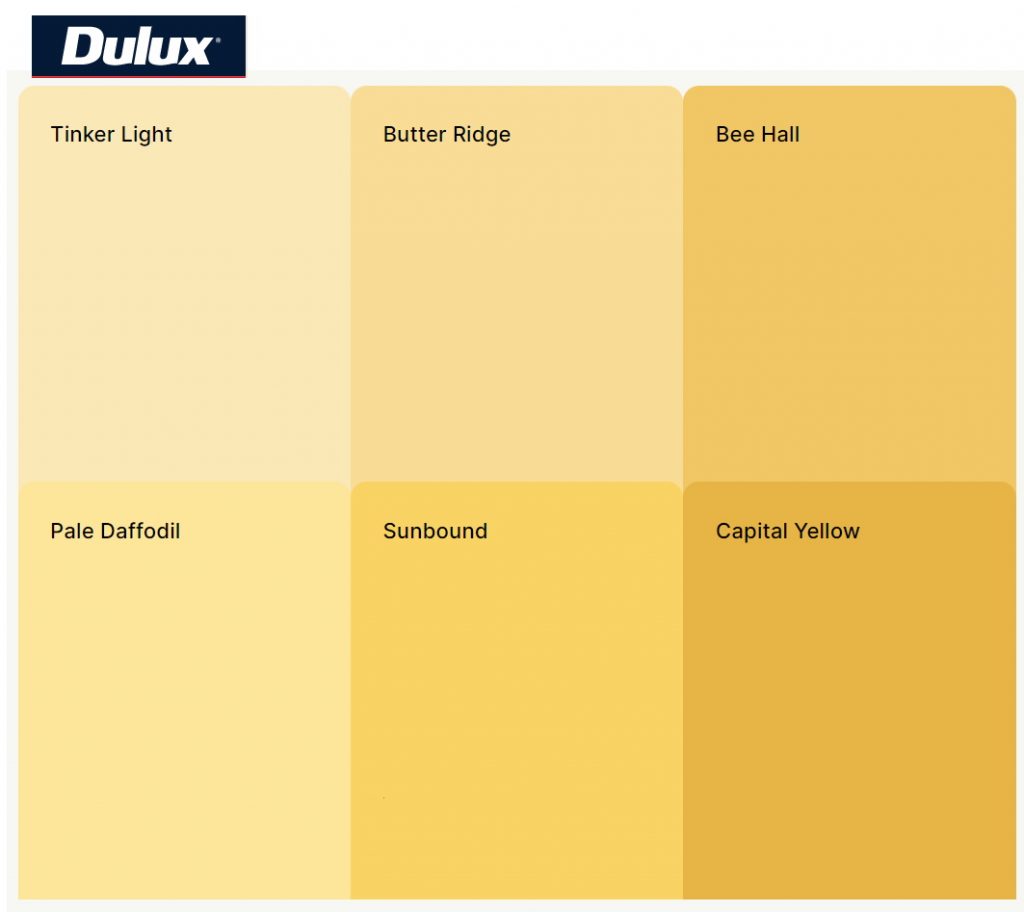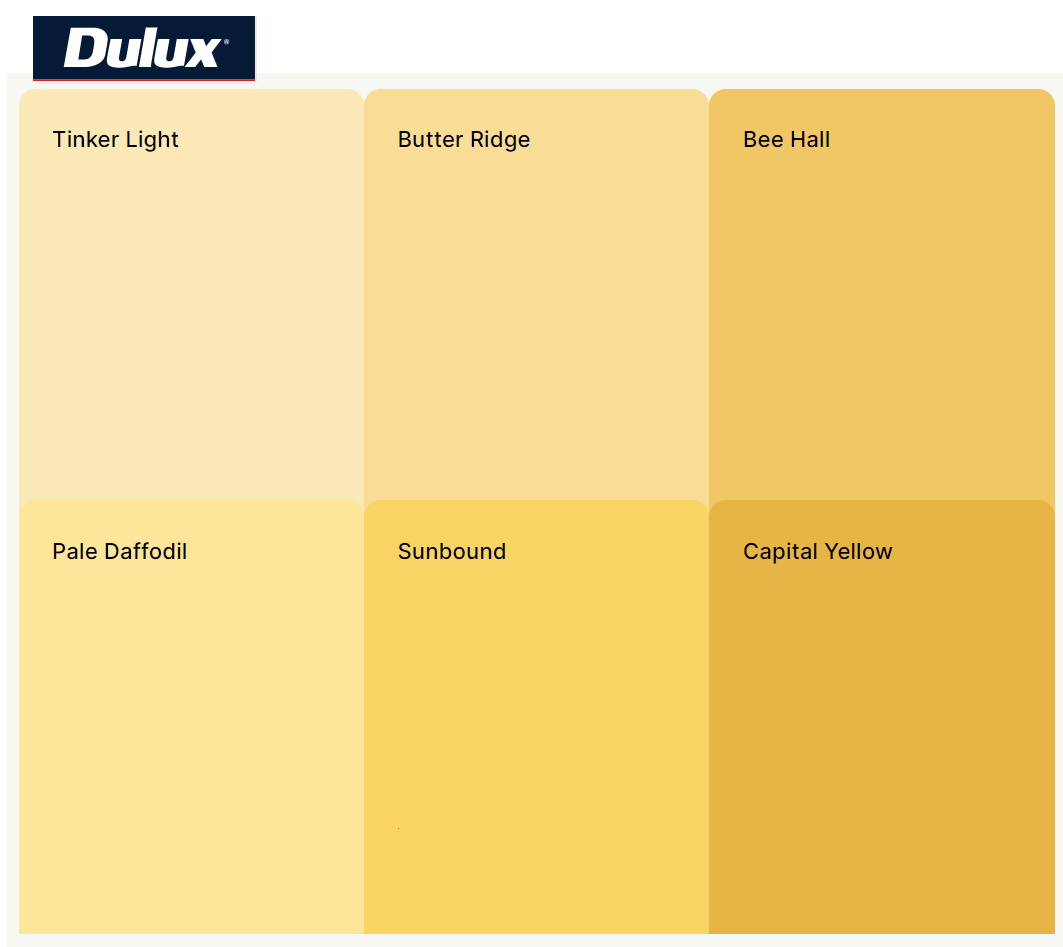 Tonic Yellow Paint Colours from Dulux
For a playful and fun look begin with a citrus yellow green and experiment with block colour and contrasting hues.
Dulux Vivid White
Dulux Citrino
Dulux Apple Slice Half
Dulux Cowardly Custard Quarter
Dulux Arctic Daisy
Dulux Citrus Delight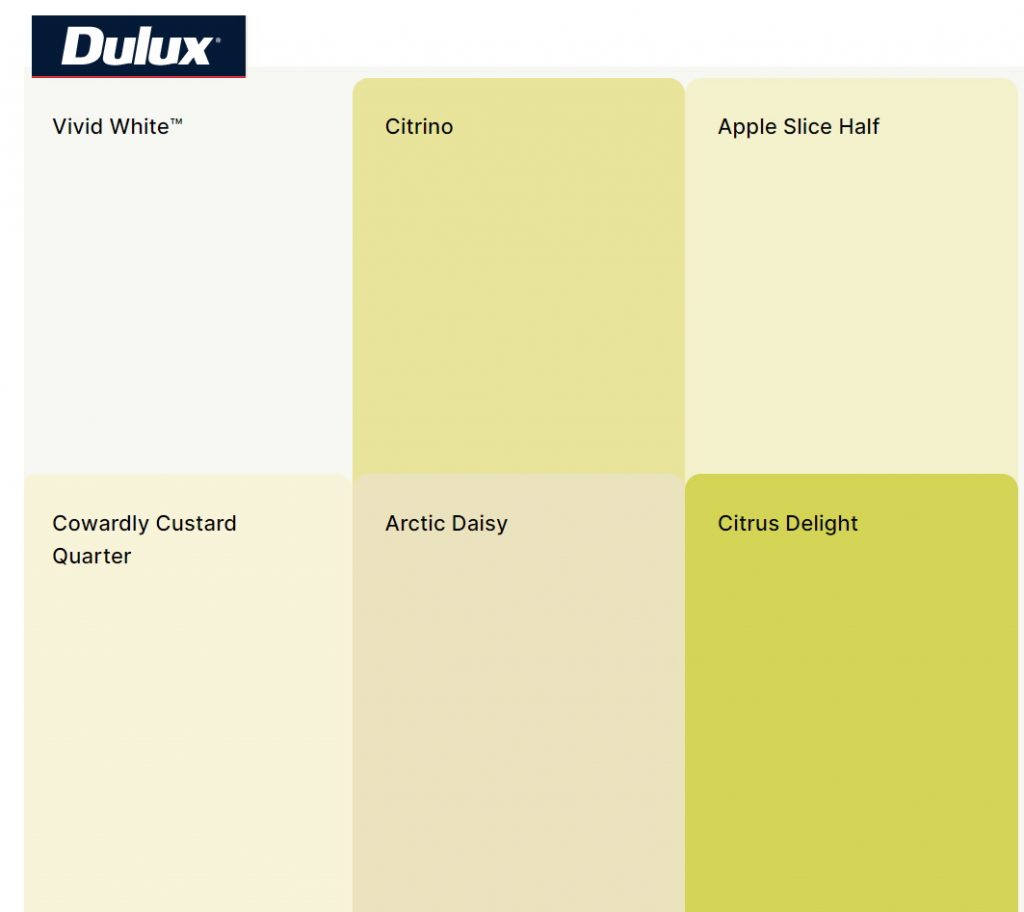 Entwine – Darker Yellow Paint Colours by Dulux
Warm and inviting these soft ochres, caramels and almost mustard hues add a welcoming appeal. Biscuit hues can add depth and elegance to a bedroom, formal living, hallway or entry area.
Dulux Buttercookie
Dulux Paw Paw
Dulux Goldie
Dulux Brasso
Dulux Centra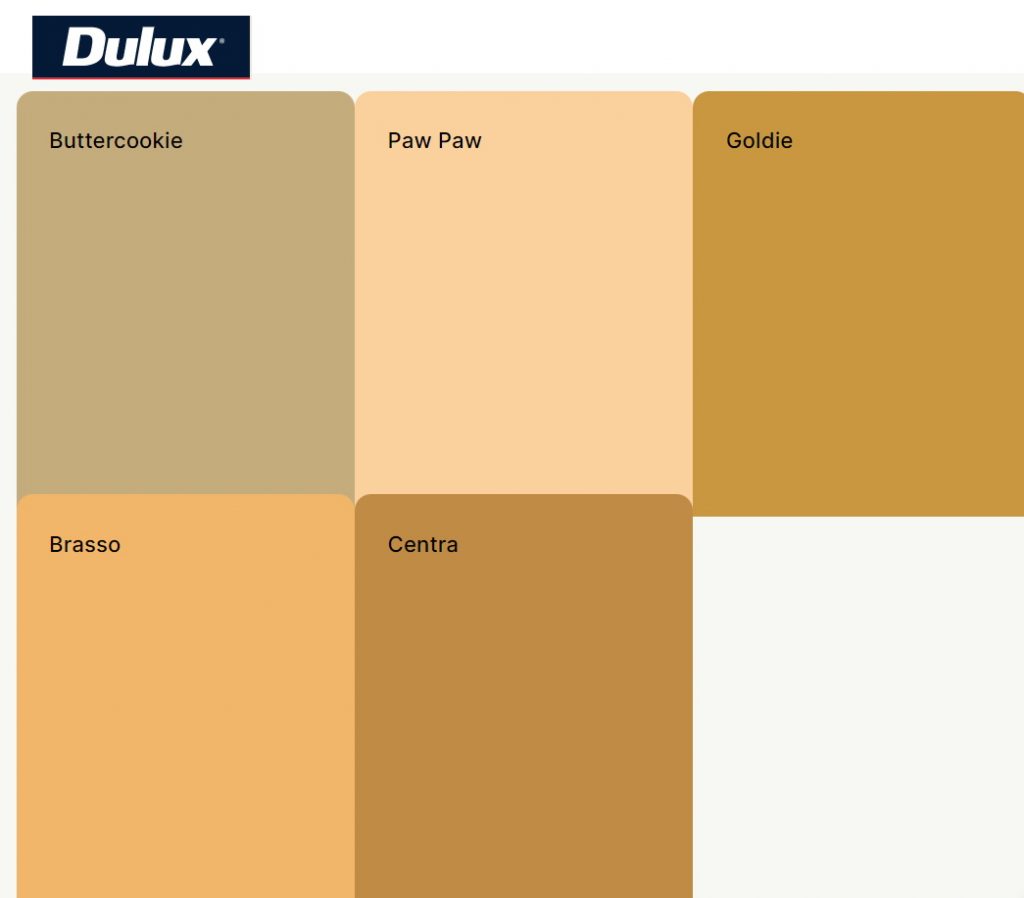 Tags:
Dulux Apple Slice Half
,
Dulux Arctic Daisy
,
Dulux Bee Hall
,
Dulux Beeswing
,
Dulux Brasso
,
Dulux Butter Ridge
,
Dulux Buttercookie
,
Dulux Capital Yellow
,
Dulux Centra
,
Dulux Citrino
,
Dulux Citrus Delight
,
Dulux Cowardly Custard Quarter
,
Dulux Curd
,
Dulux Goldie
,
Dulux Lama
,
Dulux Pale Daffodil
,
Dulux Pastry Half
,
Dulux Paw Paw
,
Dulux Raw Umber
,
Dulux Sunbound
,
Dulux Tinker Light
,
Dulux Vivid White
,
Dulux Yellow Varnish
,
yellow paint color palettes
,
Yellow Paint Colors