Jade Green Bathroom Dulux
Since 2008, Charlie and Tweenie Wrey have lived in Sri Lanka. Their house, @sisindusrilanka, is perched on the crest of a hill, with views across dense vegetation and acres of tea plantation to the Indian Ocean beyond. Having found a plot of land to build on, they enlisted Sri Lankan architect Sunela Jayewardene to help realise their vision. Building the house was a feat, including three months of rock blasting before they were able to lay the first foundation, and while the location afforded spectacular views, it also meant hauling every last bathroom tap, kitchen pot and lampshade up the precipitous path to the summit. ? @james_fennell
Eggshell paint is not available locally, so a matting agent was added to Dulux Master Palette 'Hillside View' gloss paint for the window frames and doors. Stunning jade green painted doors and vanity in this bathroom.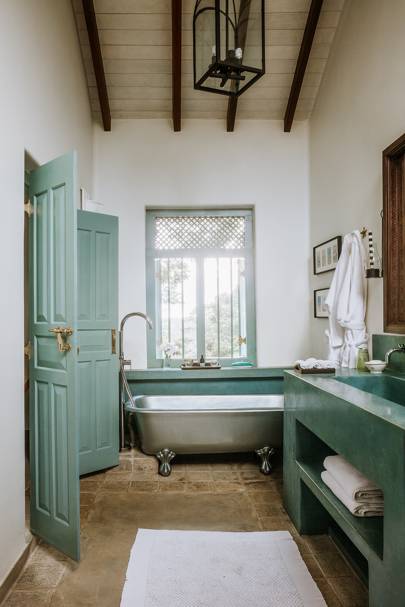 The same green is used on the window frames.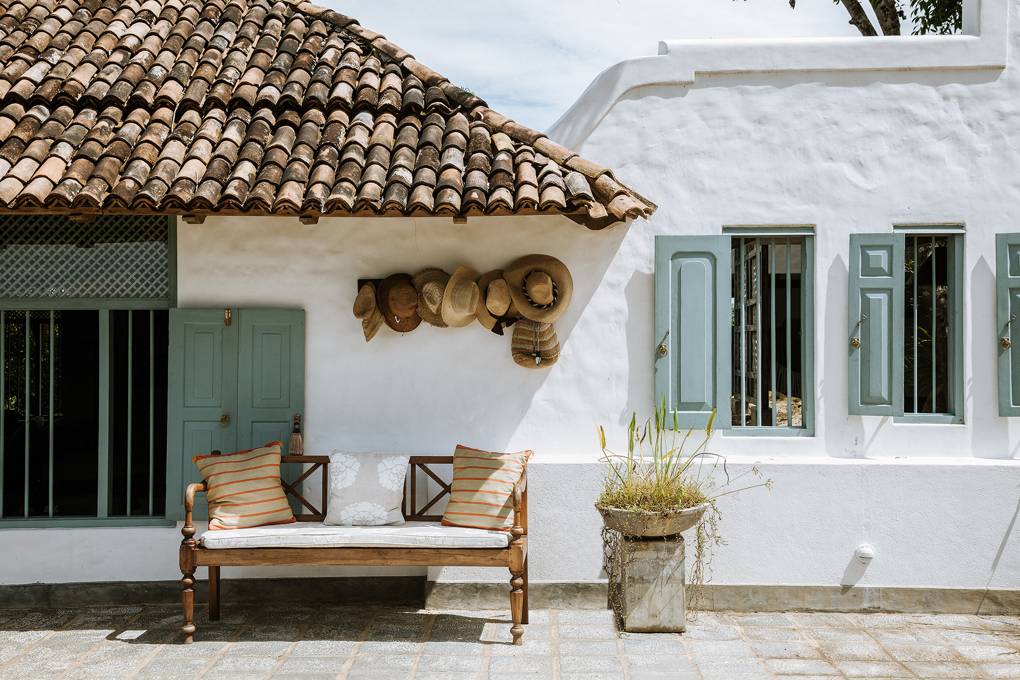 The pool is lined with Sukabumi stone tiles from Indonesia.