Blue Kitchen Cabinetmakers London
Beautiful blue kitchens from cabinetmakers Higham Furniture in London. Amazing paint colours from Little Greene Paint Company used throughout.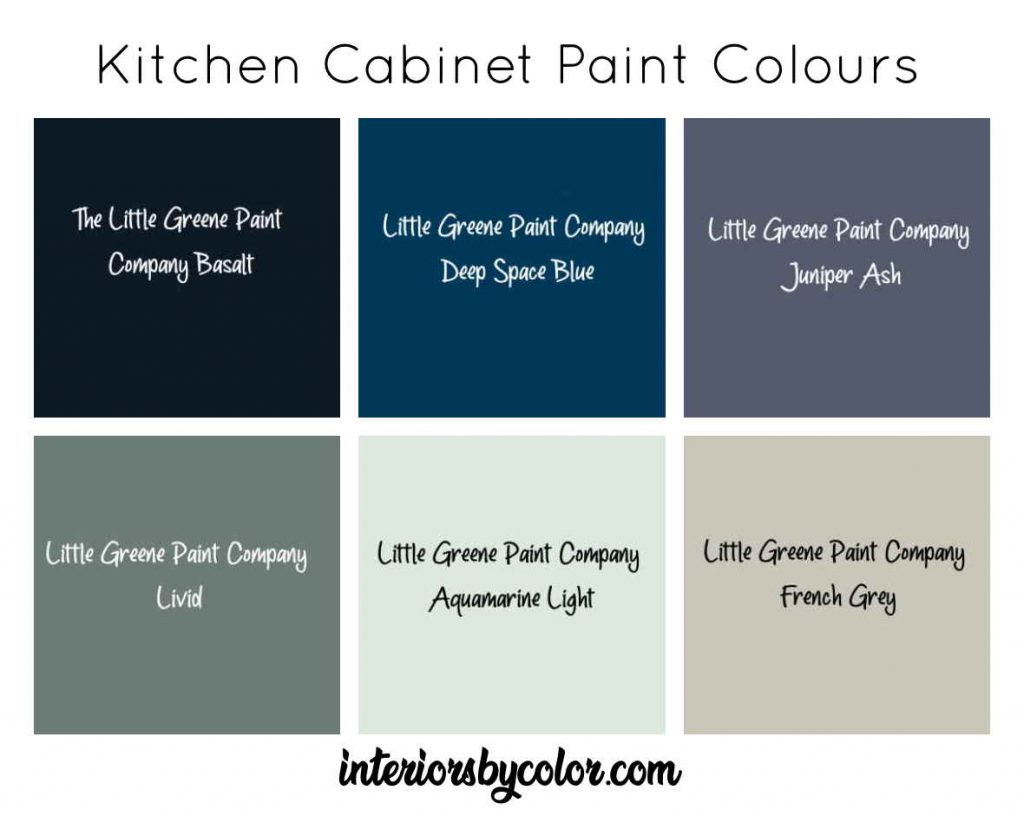 "On this wonderful sunny day we thought this beautiful, calm and elegant kitchen would be the perfect choice to showcase. The fresh, modern look is brought to you the mix of both @littlegreenpaintcompany Aquamarine Light and Livid for the kitchen run colours and island. We love the @armacmartin handles here too. There's nothing not to love about this space really!"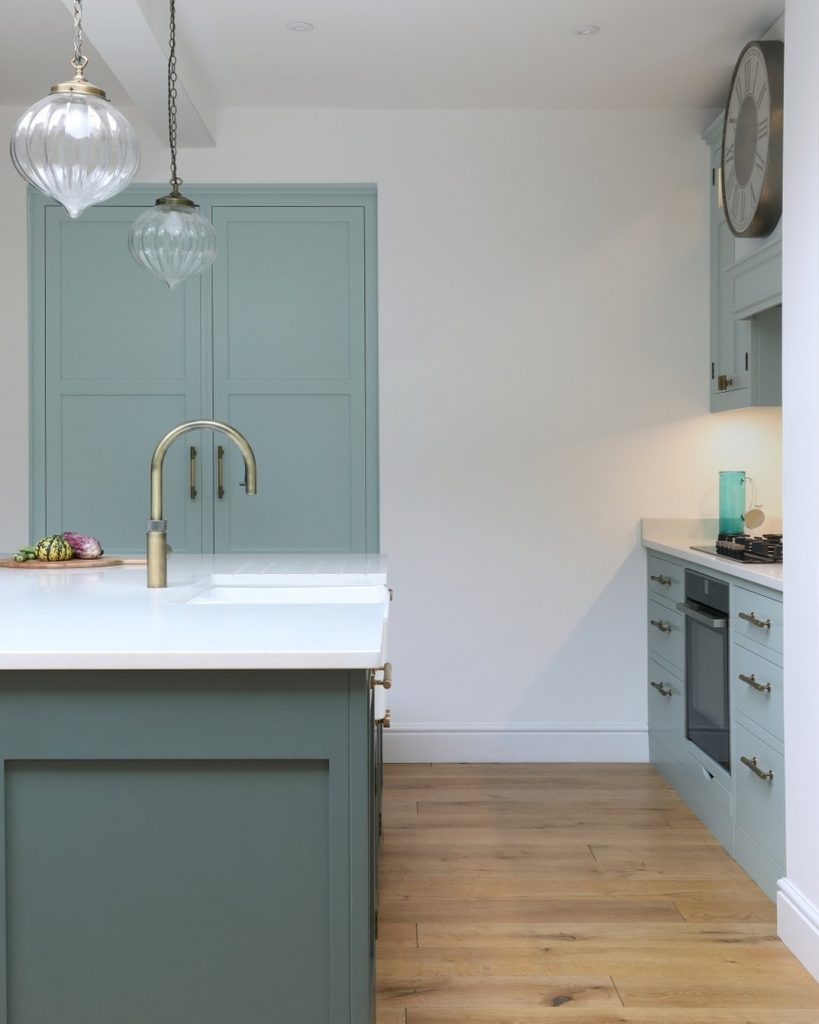 "A kitchen would not be complete without one our bespoke larders!
We just love the contrast between the limed oak drawer fronts and the blue cabinetry in the Hermitage kitchen."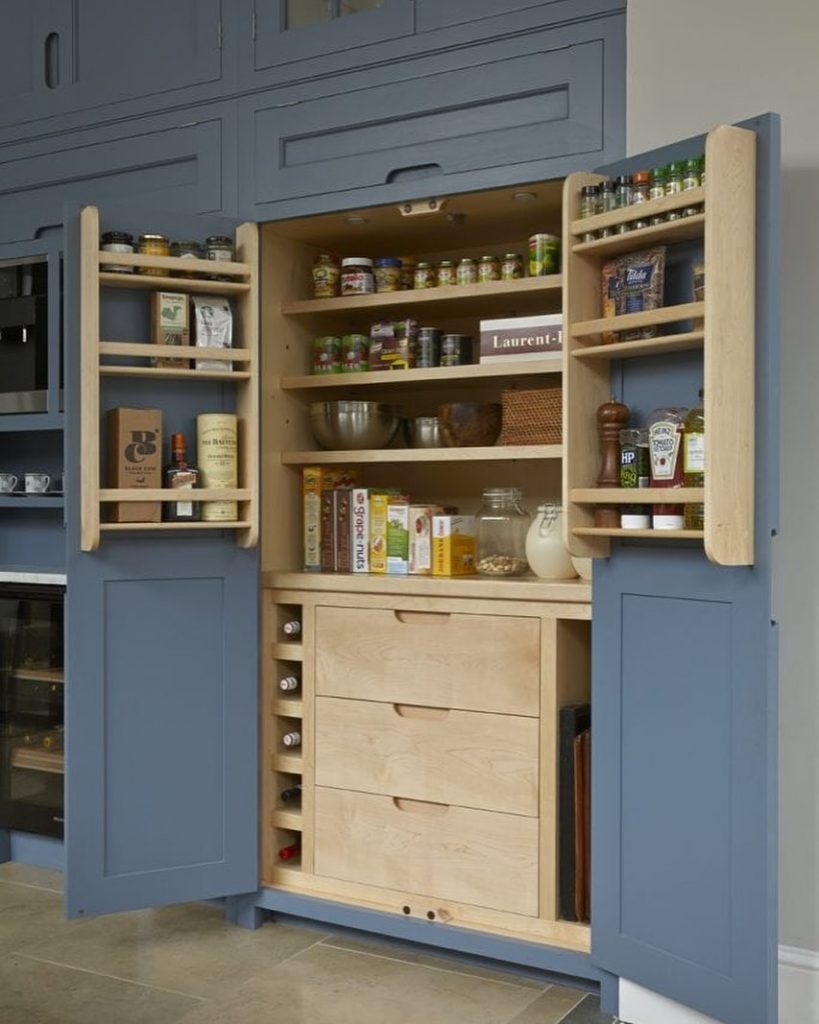 Little Greene Paint Basalt painted kitchen cabinets:
"The use of @littlegreenepaintcompany Basalt hand painted finish is absolutely divine here. The intense shade of blue-black allows the features of the kitchen to stand out dramatically … all in all, a perfect choice with our Handleless Shaker cabinets for 'contemporary classic' style."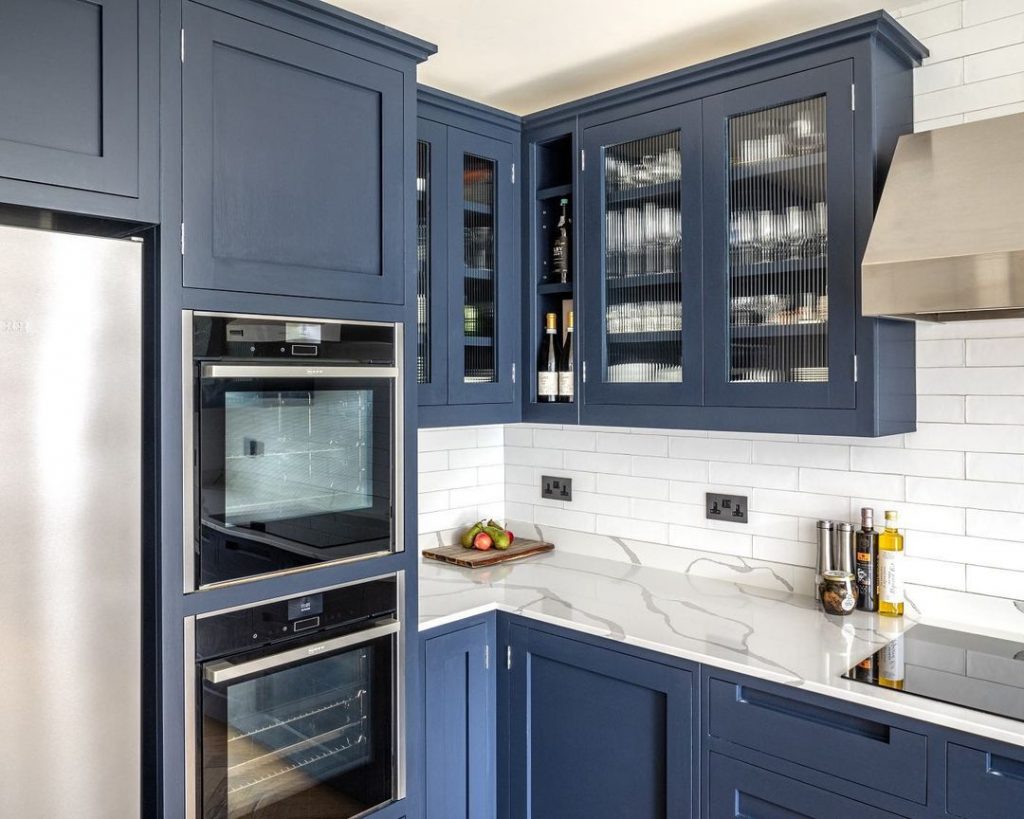 Another one of their beautiful kitchens painted in Little Greene Paint Basalt:
"This is one of our favourite dark blue kitchens, especially as it's teamed with striking blue granite work surfaces – just look at the gorgeous swirling patterns. Curved end cabinets match the curved island and create a super contrast with the geometric wallpaper and herringbone wood flooring. The beautiful colour is Basalt from Little Greene."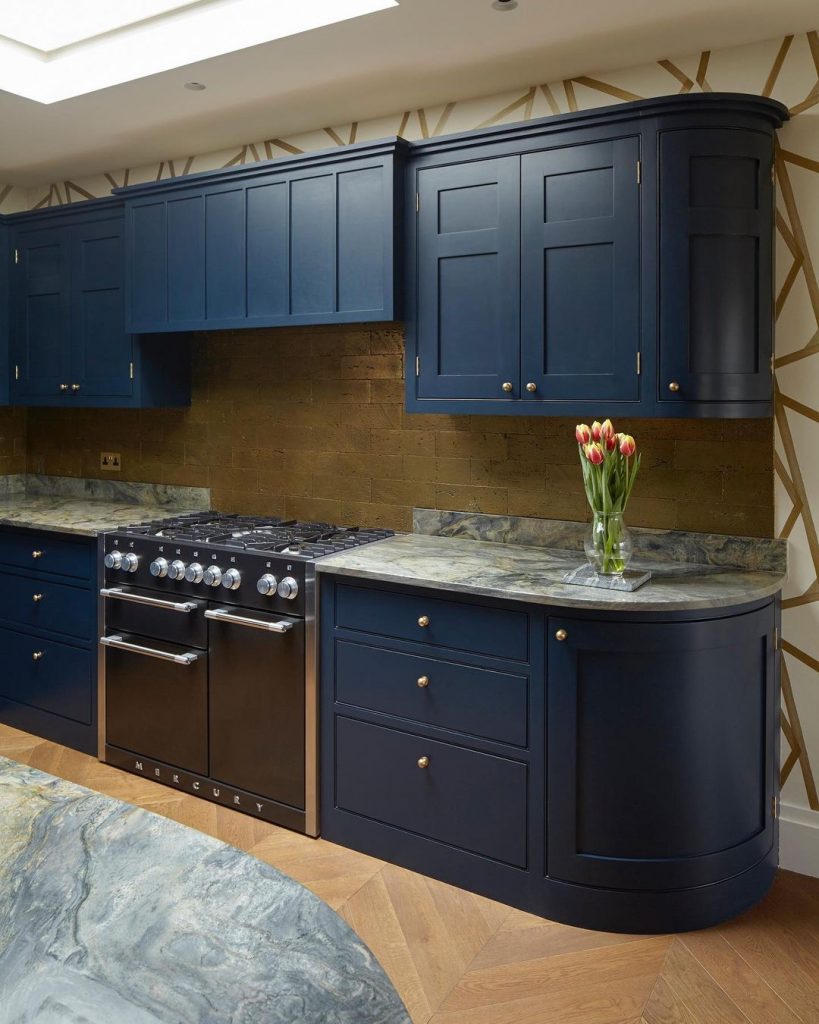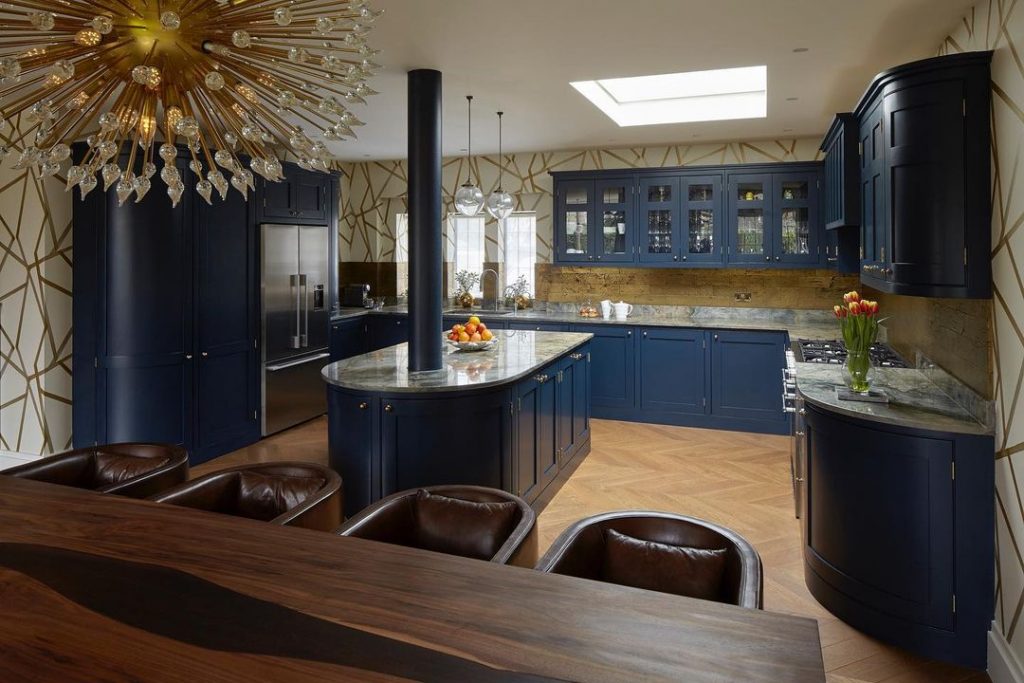 "We'll never tire of the combination of navy and brass, which looks spectacular in this beautiful kitchen. We hand-finished our Shaker cabinets in Basalt by @littlegreenepaintcompany , and suggested @busterandpunch T-bar handles for the doors and pulls for the drawers. The bespoke brass splashback ties the whole scheme together perfectly."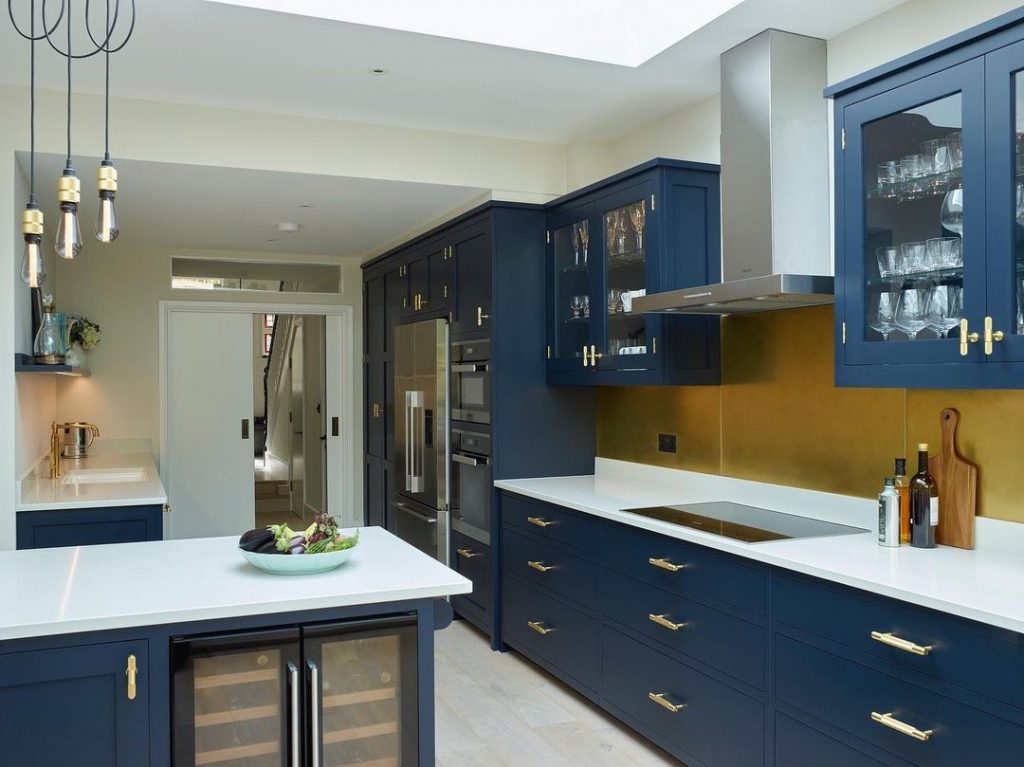 "A pop of colour, especially for a kitchen island, is a great design detail that always works well. Our Handleless Shaker cabinets are finished in Juniper Ash (for the island) and French Grey, both by Little Greene. It all looks so sleek and stylish, with a column of built-in ovens emphasising the contemporary theme."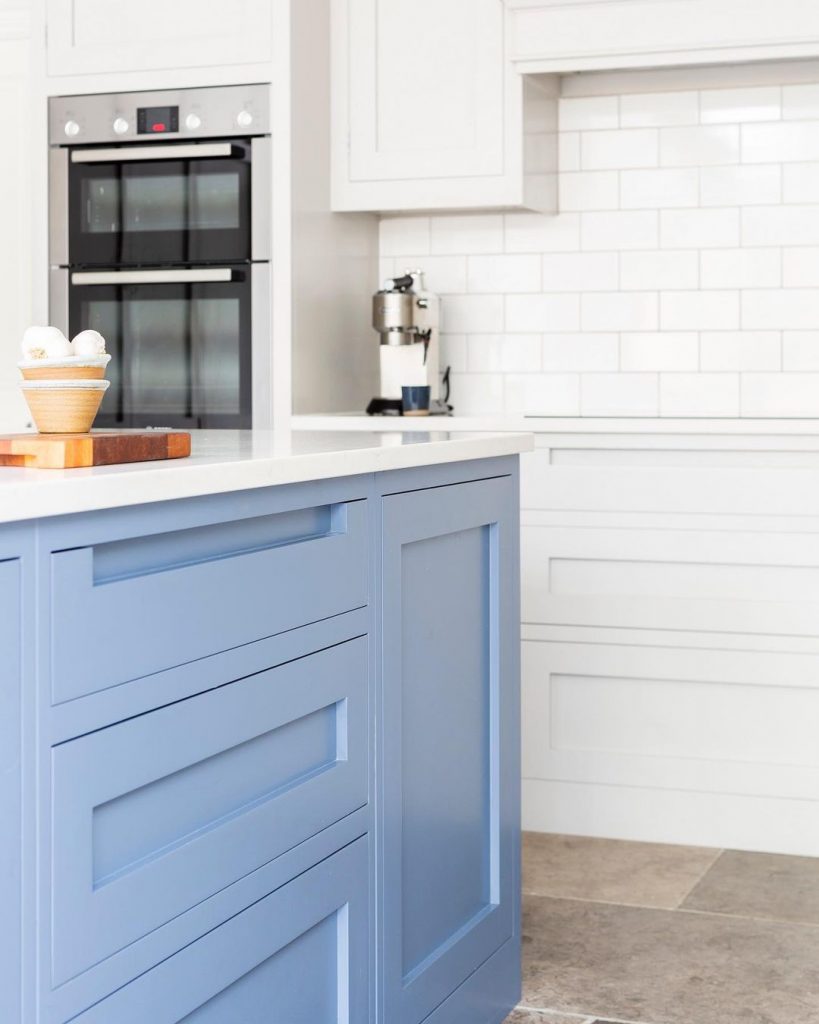 "This bold kitchen has a stunning and expansive double-island layout, and includes a host of clever appliances. Our clients wanted a kitchen with room for guests and celebrations and which also provided plenty of prep and storage space. We worked hard to ensure that our cabinetry was designed to be exactly the right proportions for the space, taking into account the ceiling height, steel beams and timber trusses. That blue paint finish is Deep Space Blue by Little Greene Paint Company."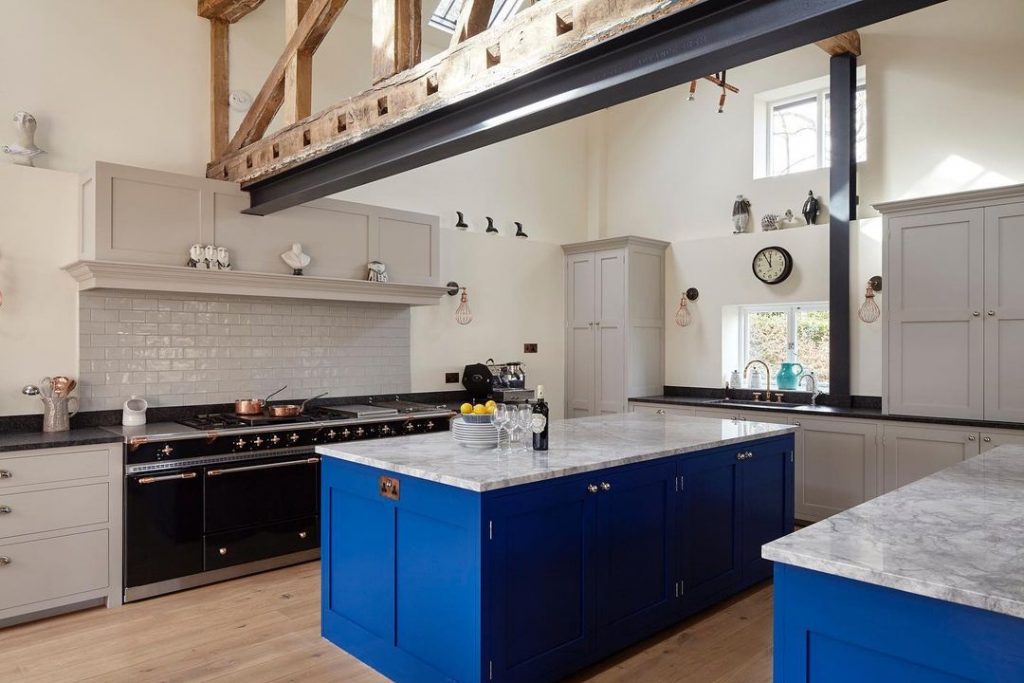 Little Greene Paint Company Blue Paint Colors for Kitchen Cabinets
Little Greene Paint Company Deep Space Blue.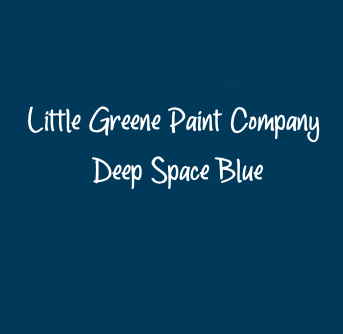 Little Greene Paint Company Deep Space Blue Colour Scheme Suggestion.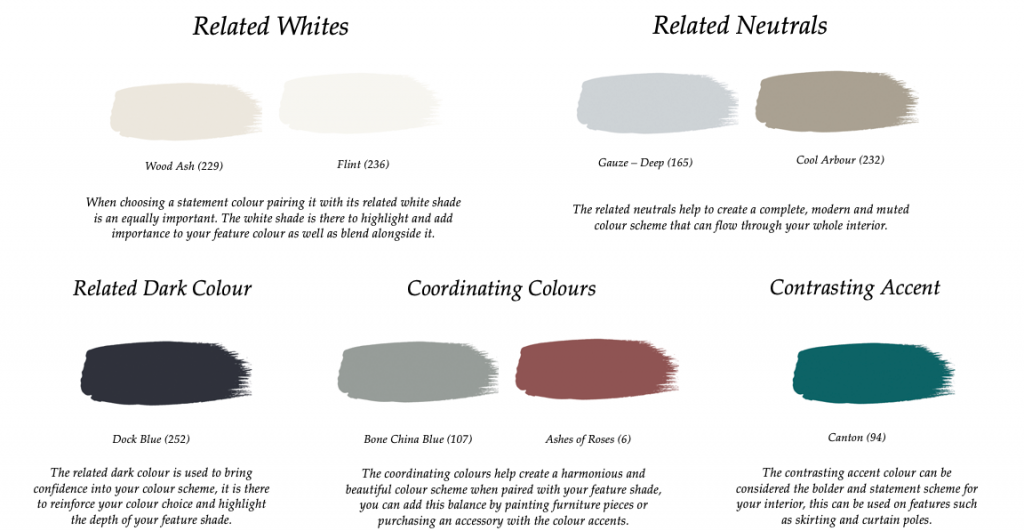 The Little Greene Paint Company Basalt.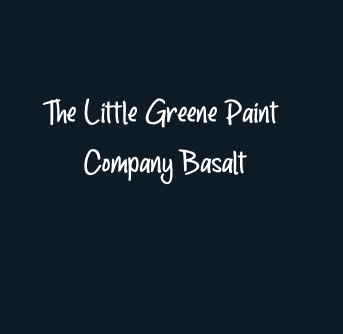 The Little Greene Paint Company Basalt combining colors.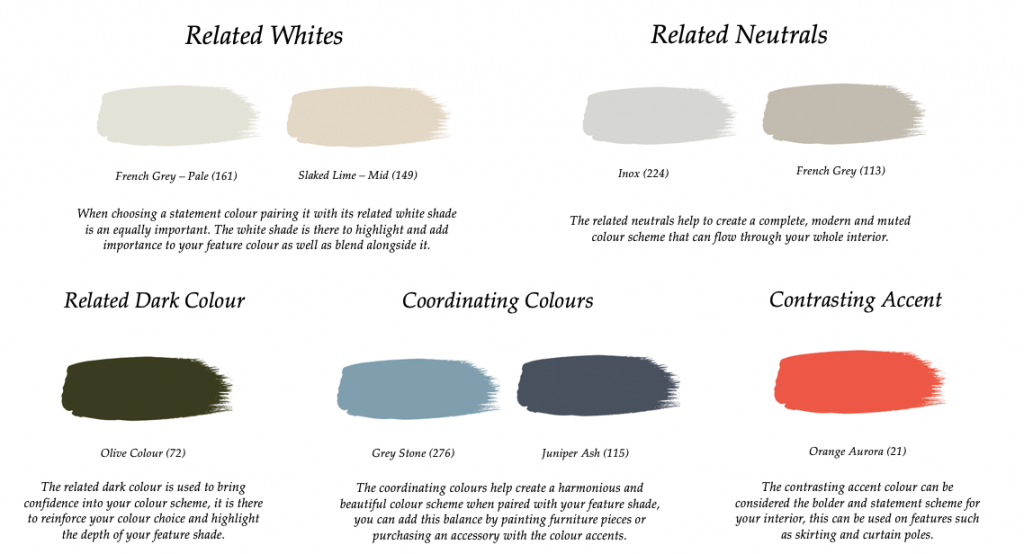 Little Greene Paint Company Aquamarine Light.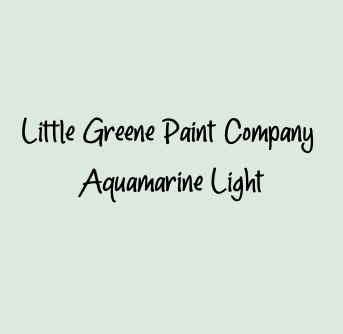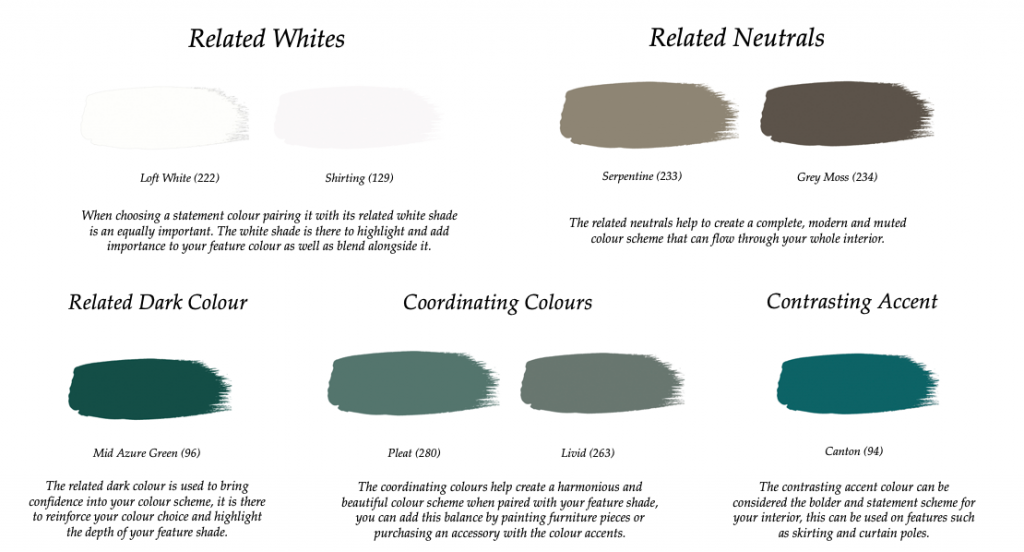 Little Greene Paint Company Livid.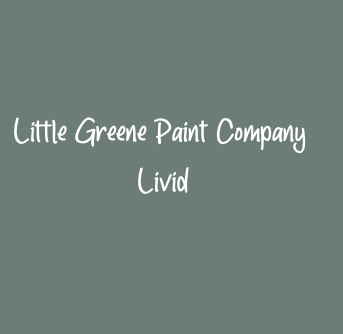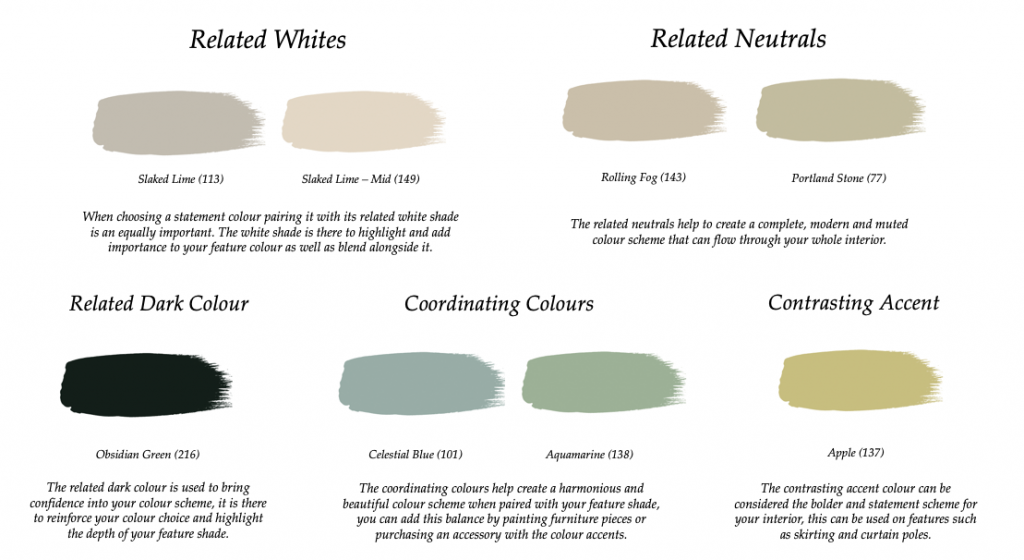 Little Greene Paint Juniper Ash.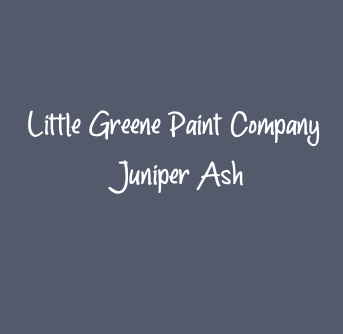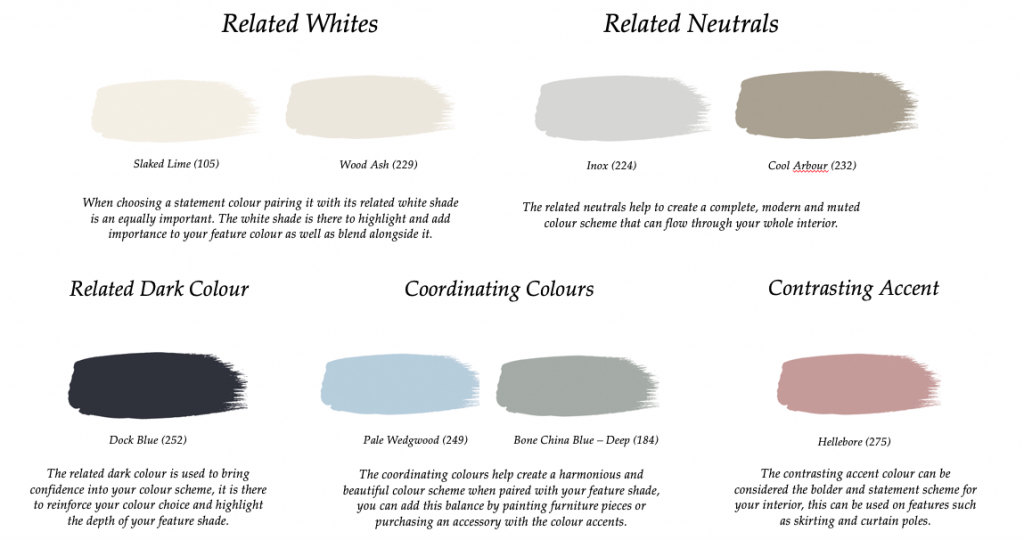 Little Greene Paint Company French Grey.