Dining in Blue, Gold and Pink
If you aren't quite sure how to incorporate pink into your already-decorated and thought-out room, consider subtle ways that a new color might be introduced.
In this exquisite dining room, pink is seen in unexpected places, such as in the floral detailing on the backs of the chairs along with the striped trim of the curtain. The feminine hue works perfectly with the predominantly blue and gold space. Design by Sarah Richardson.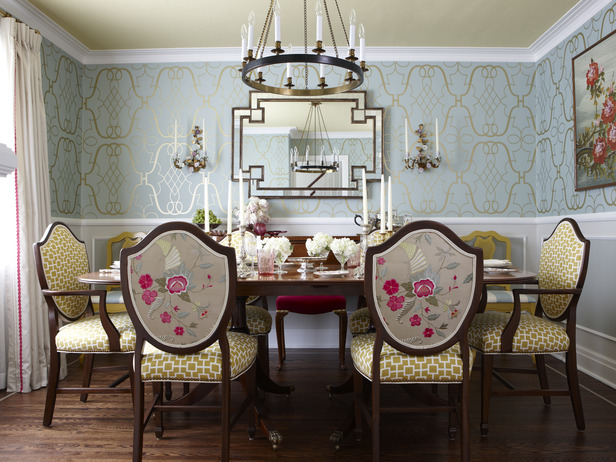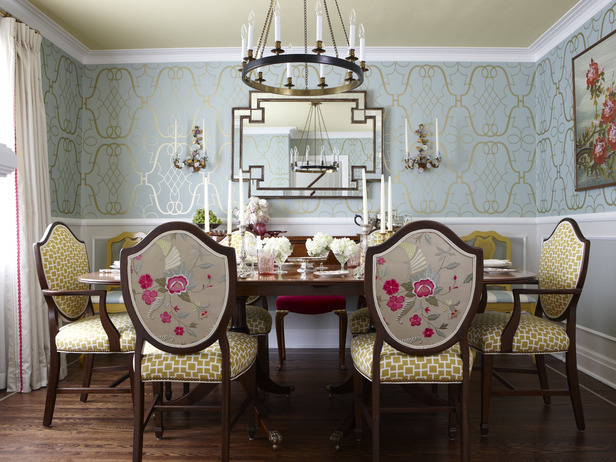 Image Description: Ornate wallpaper pattern in duck egg blue with gold, hardwood floors, antique dining chairs upholstered in gold and white geometric print and pink and grey floral print in the back.
via http://www.hgtv.com/