Farrow & Ball India Yellow Kitchen Cabinets and Walls
These beautiful yellow kitchen cabinets and walls are painted in Farrow & Ball India Yellow. Via ahometomakeyousmile.
"This deep mustard yellow is famously named after the pigment collected from the urine of cows fed on a special diet of mango leaves! It creates a really cosy and surprisingly un-yellow space when contrasted with a dark tone like Tanner's Brown. It should, however, be used in moderation in small rooms where its moody intensity may be a little overwhelming" via F&B
Although it may be described as a tad overwhelming by Farrow & Ball, we think it looks fabulous in the kitchen of this home, it creates a joyful, warm, and inviting feeling.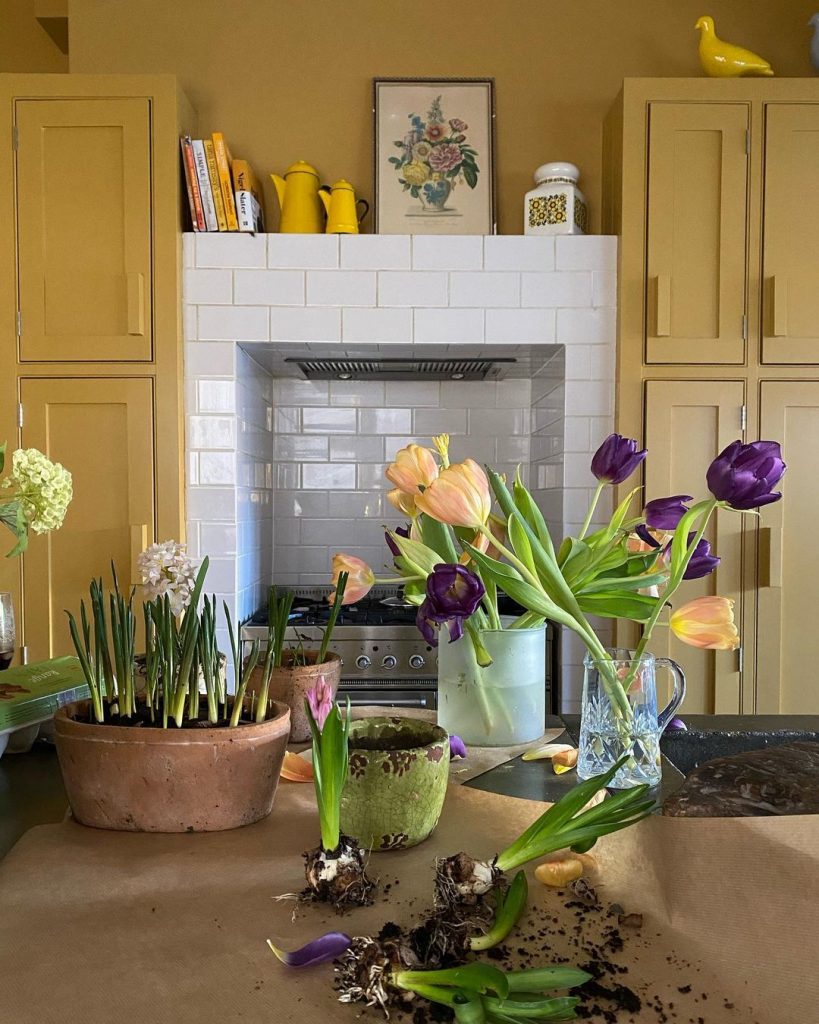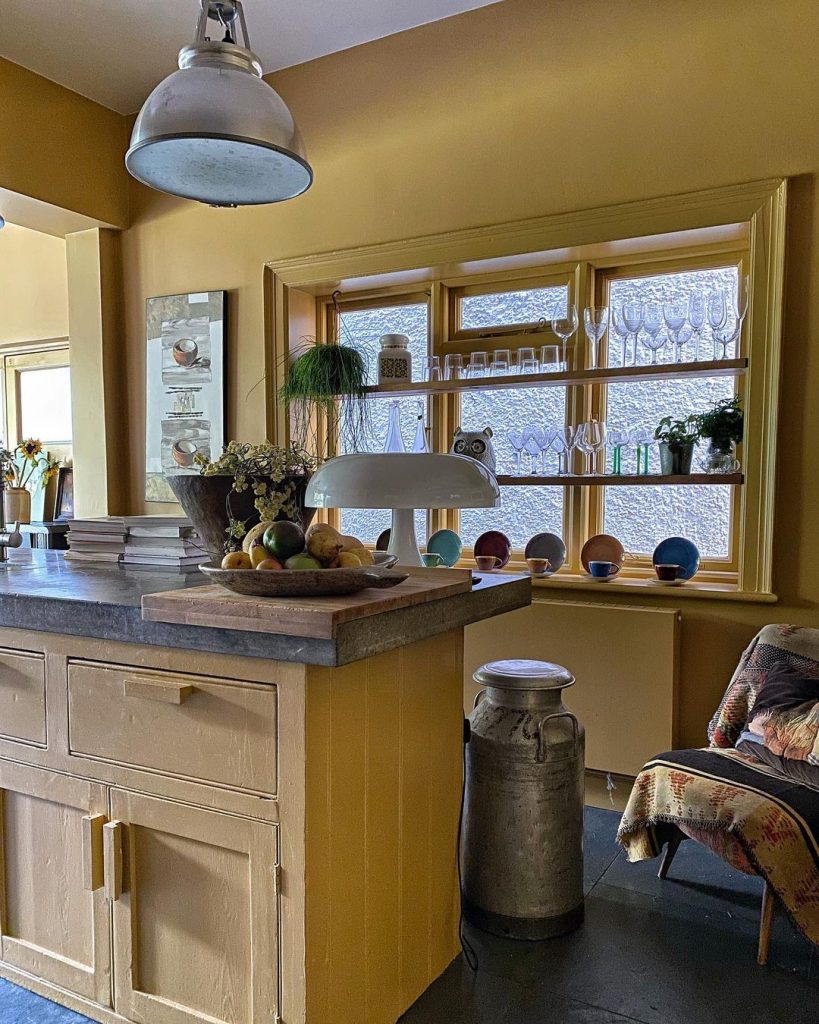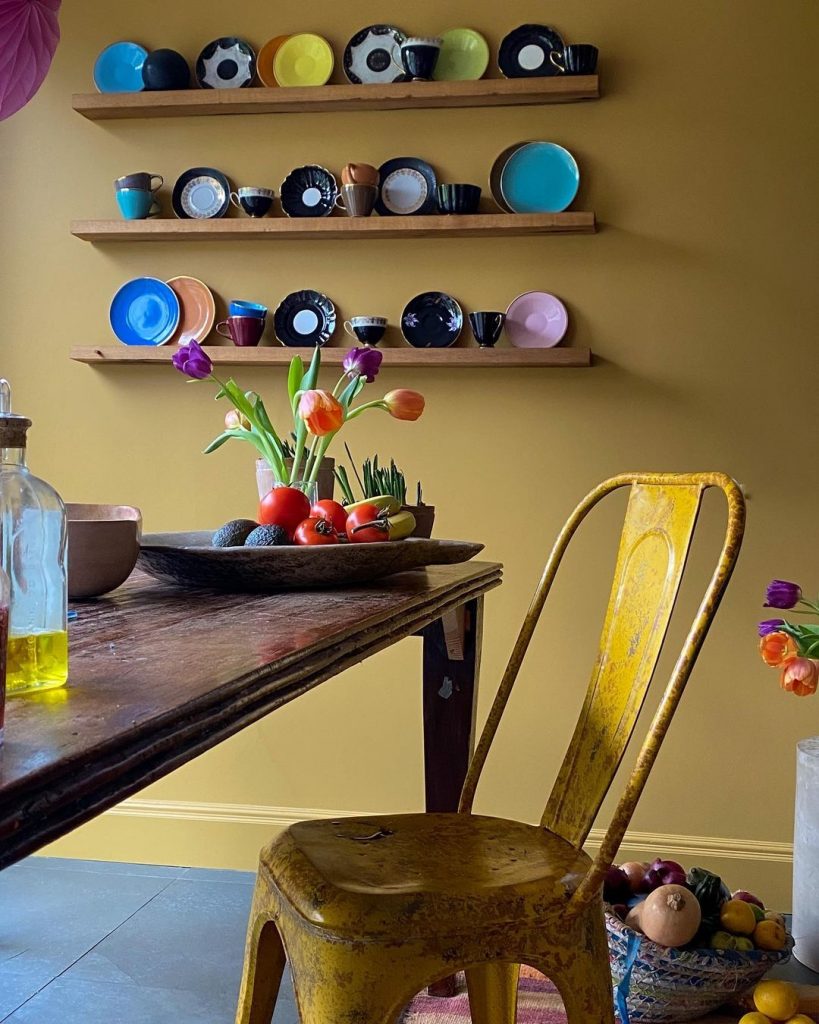 Maximalist kitchen painted in yellow.