Gray Paint Colors with Purple Undertones
Gray paint colors with purple/violet undertones.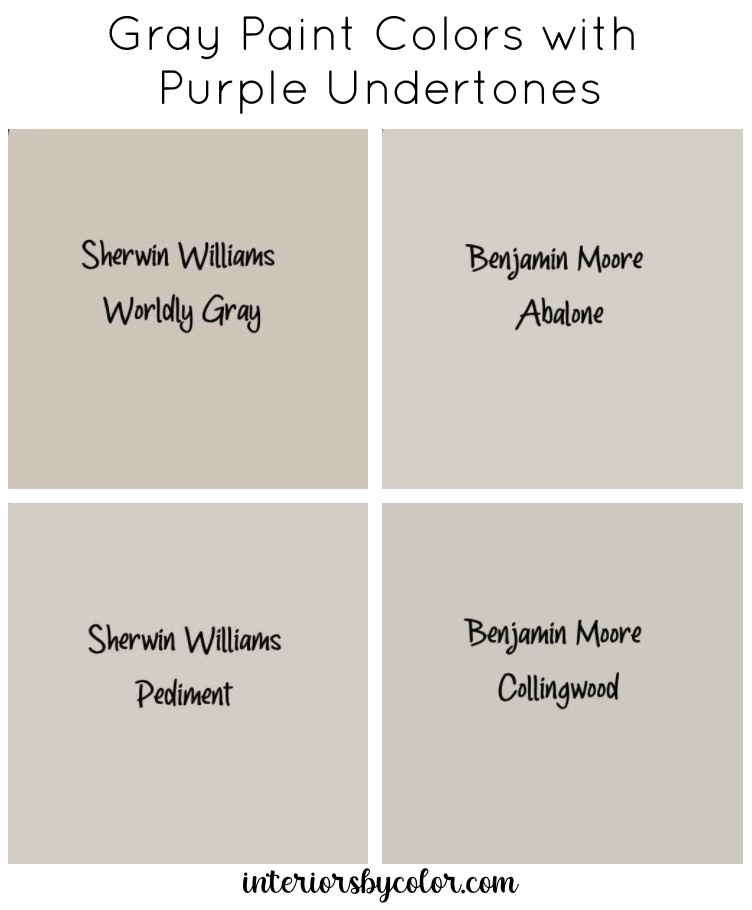 Sherwin Williams Worldly Gray. This paint color is a medium hued neutral, it can be classified as a greige with undertones that are green with a dash of violet, this can be evident more or less depending on what other colors and lighting is going on in the room. This paint color combines well with white trim and dark wood floors.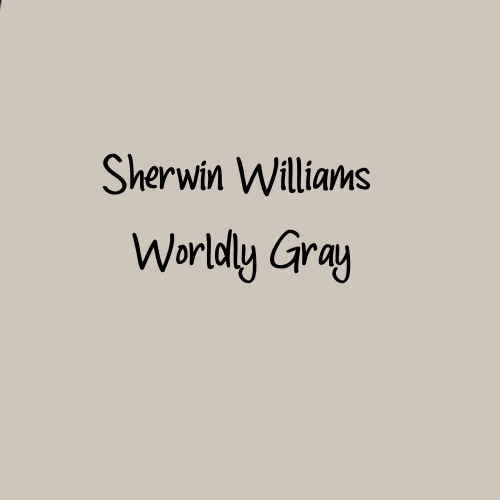 Benjamin Moore Abalone. This never-fail neutral is an instant classic, as charming in a cottage as it is distinctive in a grand estate. Abalone is a grey paint color with a little more added to it, with violet and brown undertones you get a slightly taupe, warm greige. With a south facing wall you will get more taupe than you might want if your are looking for a grey, however in a north facing room it will lean more towards grey while still maintaining some warmth.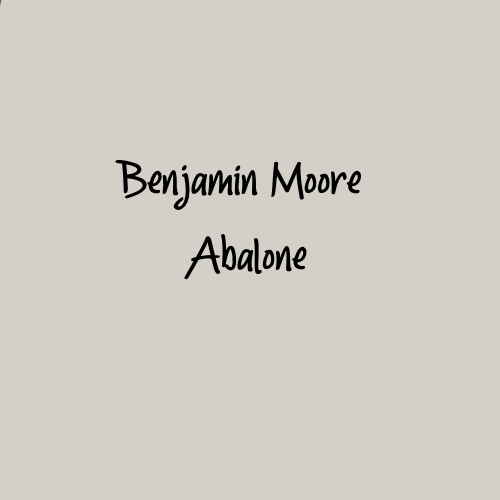 Sherwin Williams Pediment. This grey paint color has a deeper purple-pink undertone, making it more taupe. This paint colors undertones are quite intense, meaning that if you are looking for a true neutral then this is not a good option.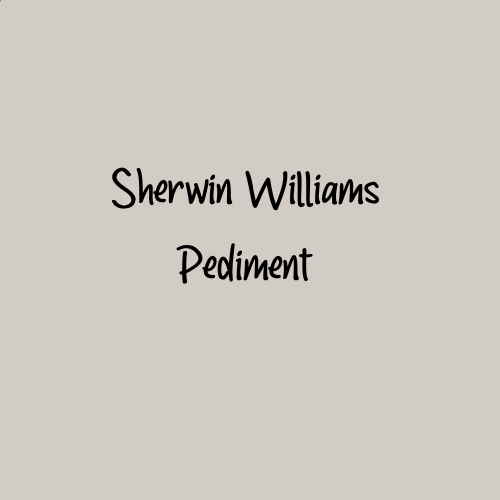 Benjamin Moore Collingwood is described by Benjamin Moore as "Part of the Off-White Colour collection. Inherently sophisticated and endlessly versatile, the Off-White collection offers subtle nuances of whites that suit tranquil, serene environments as well as creates colour-enhancing accents for dynamic spaces." Collingwood has soft violet undertones.