Green Neutral Kitchen Renovation
Green Neutral Kitchen Renovation by Bria Hammel Interiors.
"And since the room is along the north side of the house, she wanted it to feel "light and airy"—a feat accomplished by classic Carrara marble on both the countertops and the island, as well as a large, white porcelain sink. Plus, decorative drilling in diamond shapes lent a historic feel to simple white shaker cabinets, without feeling fussy or overdone. 
The true stand-out, however, is the built-in range hood, which Hammel designed with Fredrickson's minimalist sensibilities in mind. The resulting feature is made out of sheetrock topped with plaster, with rounded corners softening the otherwise dramatic effect. 
Fredrickson admits that she wouldn't have picked green cabinets—in Southern Vine by Benjamin Moore, to be precise—but they quickly became one of her favorite details. "The color has a neutral feel thanks to its slightly gray undertone," Hammel says. "It doesn't feel alarming or out of place in a home of this age."  The hue fit in so well that they chose to use it throughout the rest of the home, using it to paint all the millwork of the breakfast nook, first floor bathroom, and fireplace."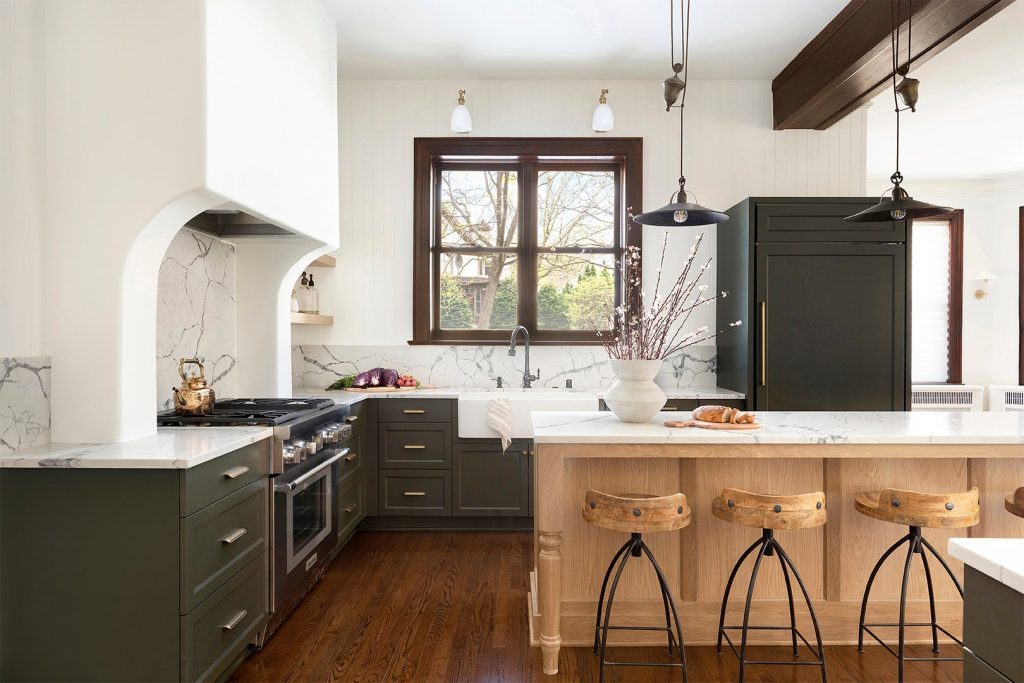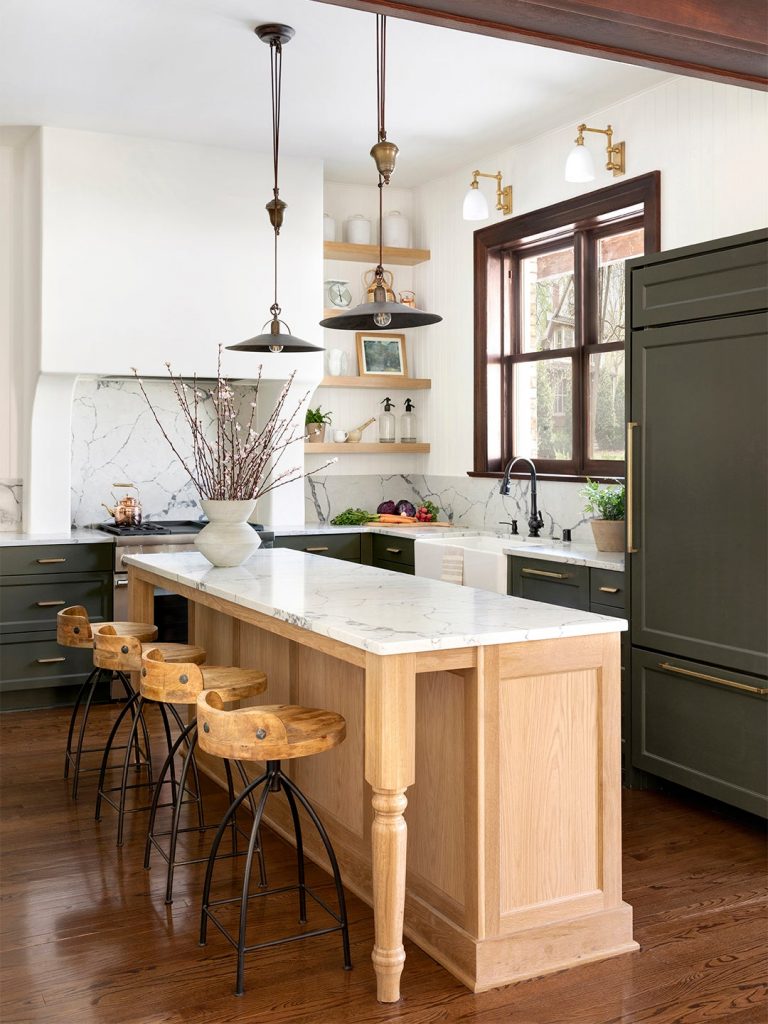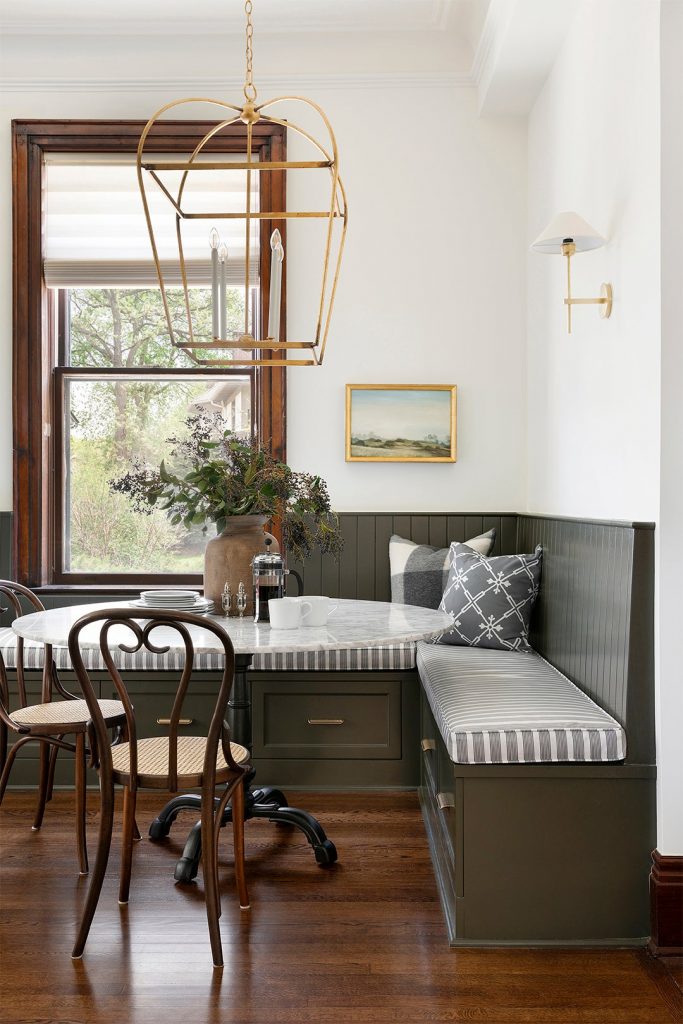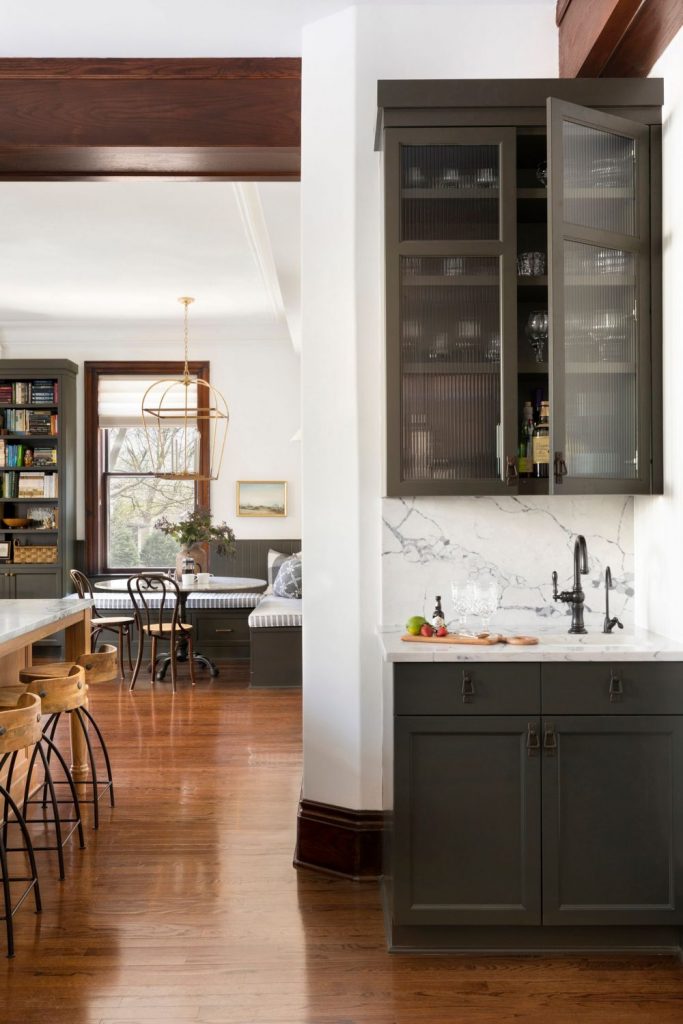 Via Domino