Green Tiles and Green Kitchen Cabinets
Two amazing green kitchens using green painted kitchen cabinets and stunning green tiled walls from deVOL devolkitchens:
Amazing green paint color for the kitchen cabinets is Farrow & Ball's Arsenic.
Tactile, traditional and a little different with a certain decorative quality, the fluted sink is making a big comeback. It has a charm, a character and a delightfully wholesome feel to it, it is certainly not a boring look but somehow retains a sense of simplicity and nostalgia. It is a fun sink and slightly more interesting than a flat fronted Belfast. In these times of bolder interior decoration and less minimalism, it seems an easy way to include a little more texture and interest to an otherwise very simple part of a kitchen.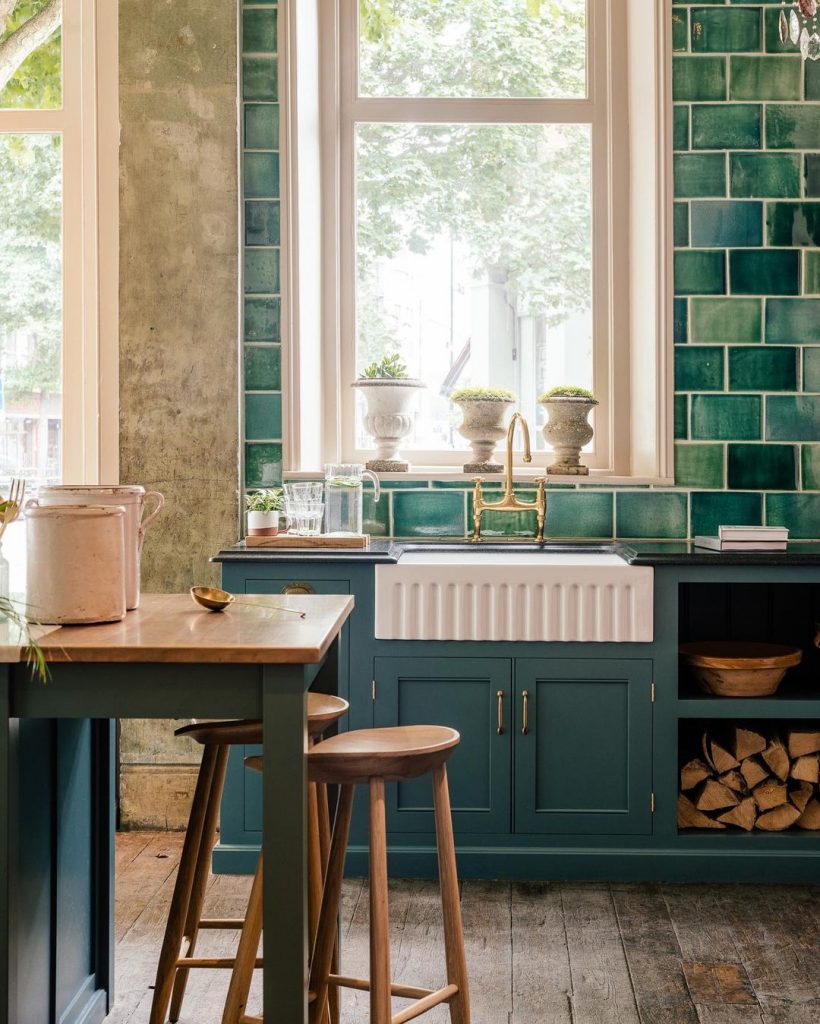 Beautiful handmade tiles:
Three of our favourite tiles in one shot: @devolceramics handmade emerald green beauties, a brushed charcoal limestone from our sister company @floorsofstone, and pretty patterned Minton tiles that we salvaged from an old home in London. Tiles that have been beautifully crafted, tiles made from the very best natural materials and tiles with history and soul, it doesn't get much better than that.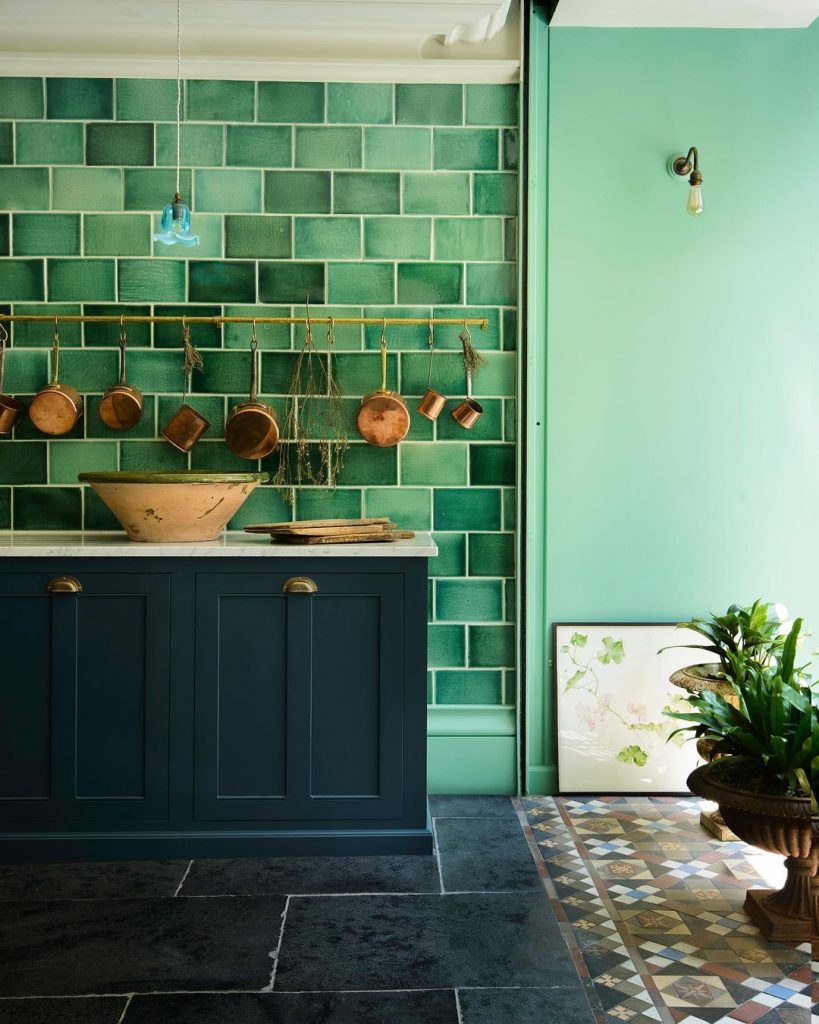 One of our earlier projects after opening the ceramics studio was to create a collection of glossy green tiles for our St John's showroom. Inspired by the traditional tiling seen on pubs all around Clerkenwell, our Emerald Green London Tiles are a good choice if you want to add a bit of character and charm to your space. The tiles are hand rolled and hand cut from a light, and finely grogged stoneware clay. The grog provides the tiles with strength and durability, whilst the light creamy colour of this clay body allows light to reflect through our translucent glaze, creating the rich and vibrant green hues that make these tiles so special.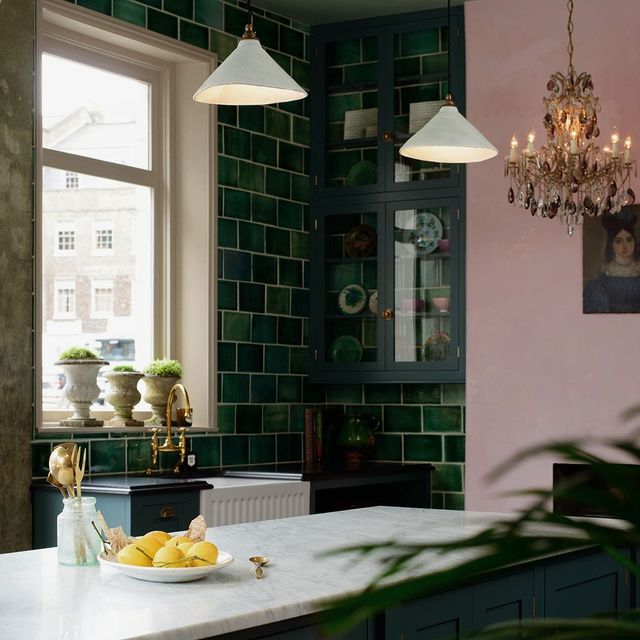 Kitchen with brass faucets, handmade green tiles that go from the floor to the ceiling, dark green painted kitchen cabinets, marble countertops, butlers sink.
"This Arabescato marble sink with a fluted front, set amongst a sea of emerald green tiles, has got to be the most iconic image of this whole showroom. Tiles, sink, rail, taps, handles and furniture all designed here at deVOL."