On a hilltop in Istanbul, overlooking a sweep of the Bosphorus strait, sits a fantasy of Ottoman opulence, its rooms filled with the enticing secrets of Turkish bazaars.
Entry hall in red and blue with hand-painted ceiling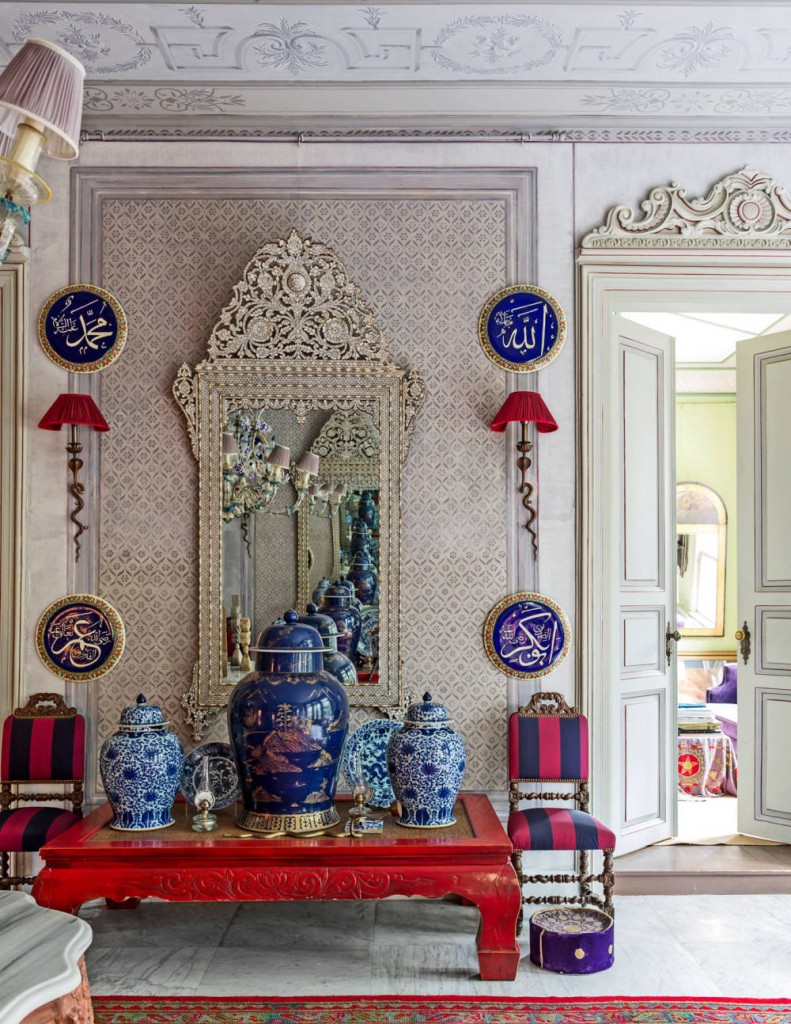 An antique Oushak carpet dominates the marbled foyer of Sedar Gulgun's home in Istanbul.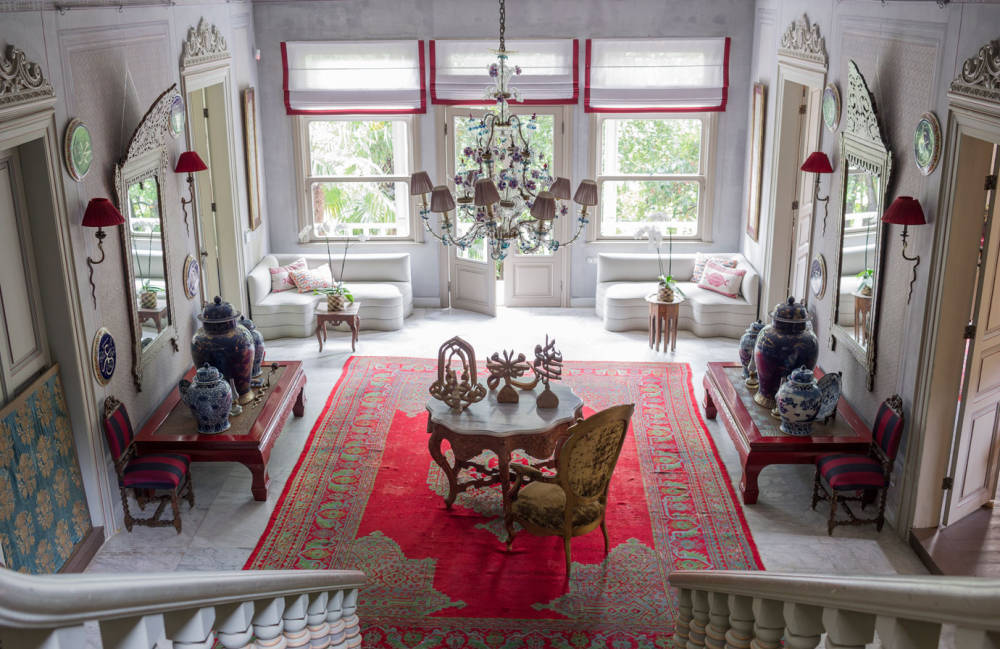 Jewel-toned upholstry and silk wall hangings complement Gulgun's collection of Arabic art and calligraphy.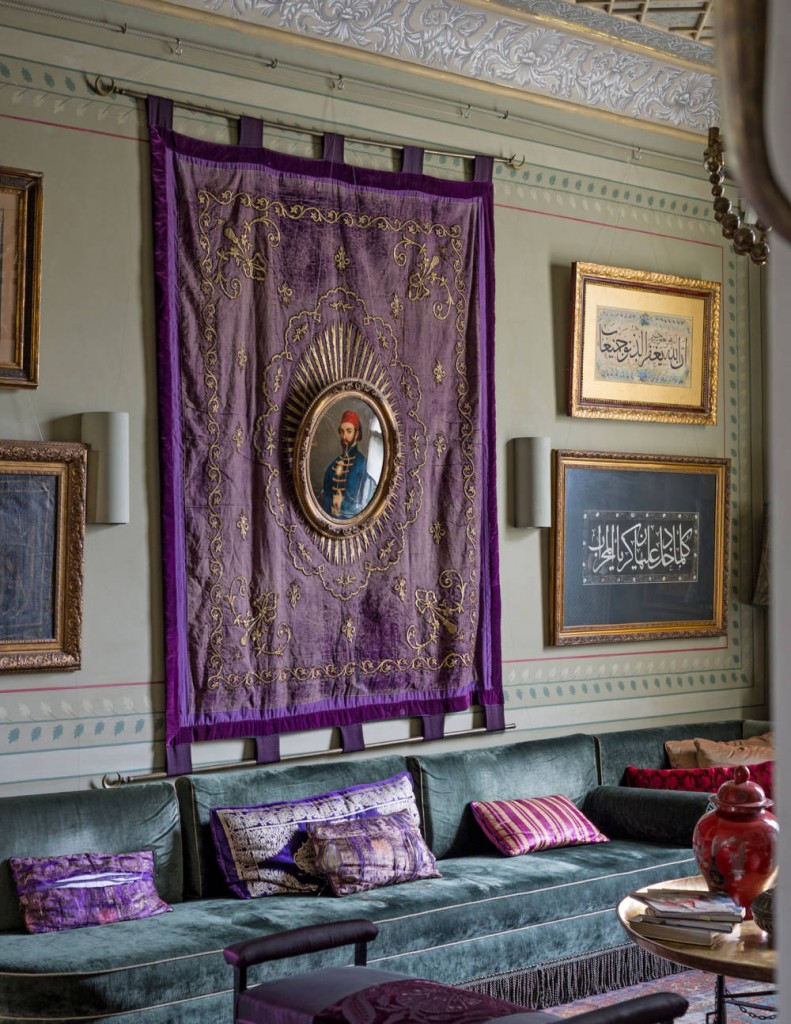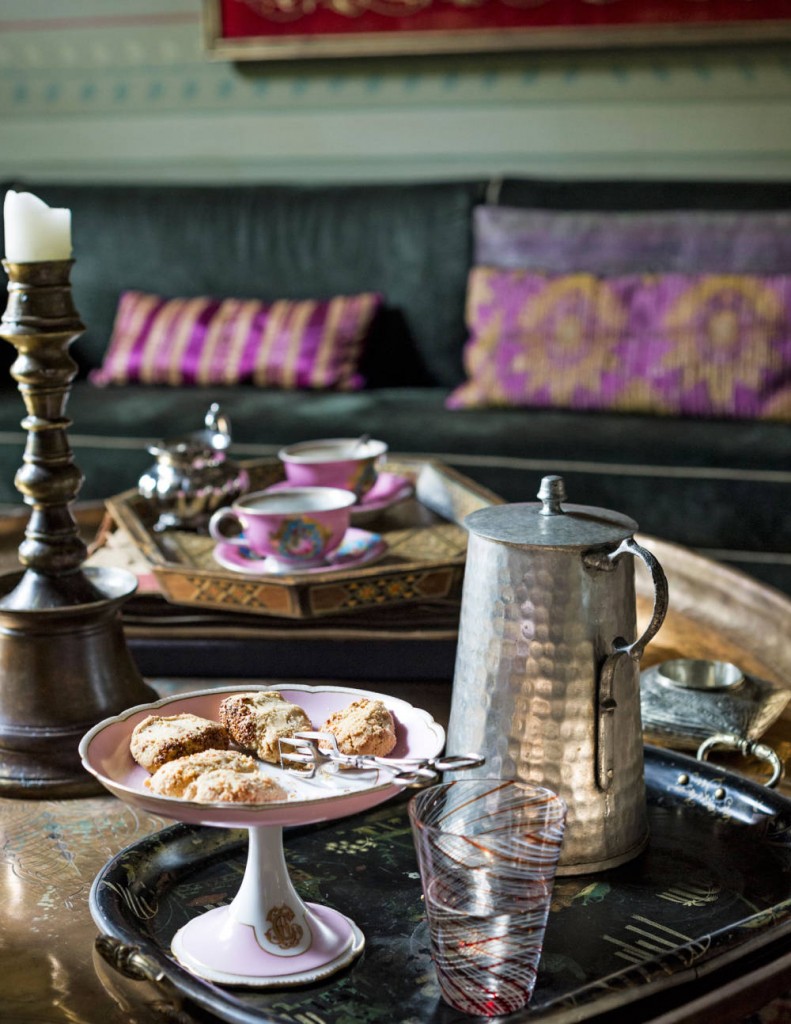 Embroidered textiles and patterned walls appear throughout the house.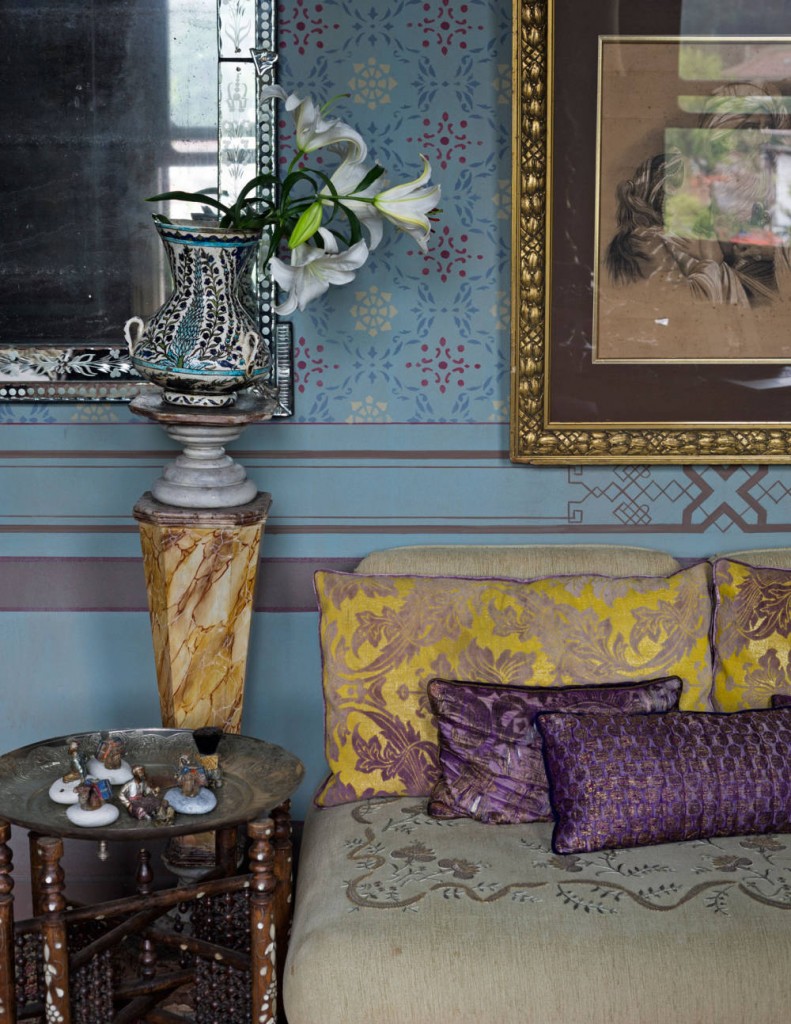 A ceiling modeled after an Ottoman yurt.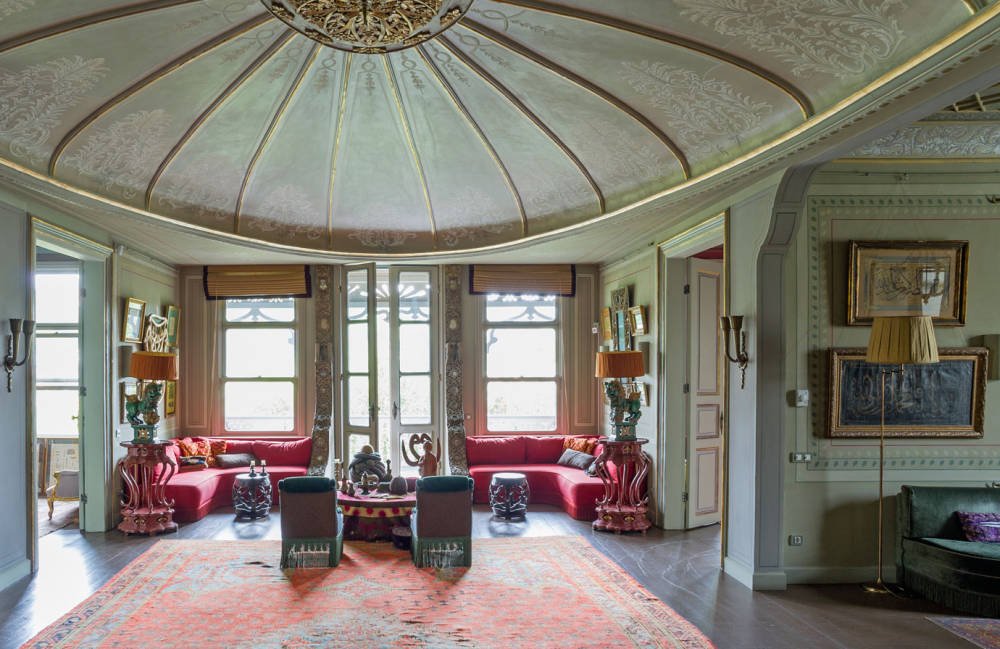 Talismans are placed on door handles to bring good luck.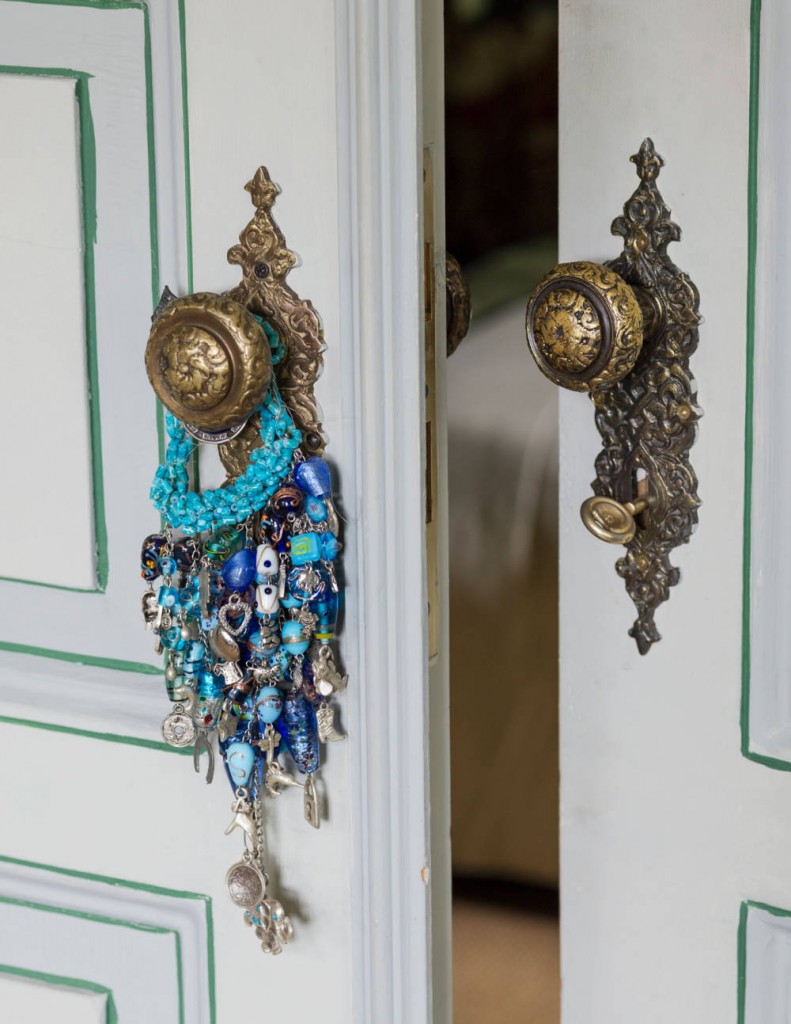 Chinese ancestral portraits frame the entrance to Gulgun's bedroom.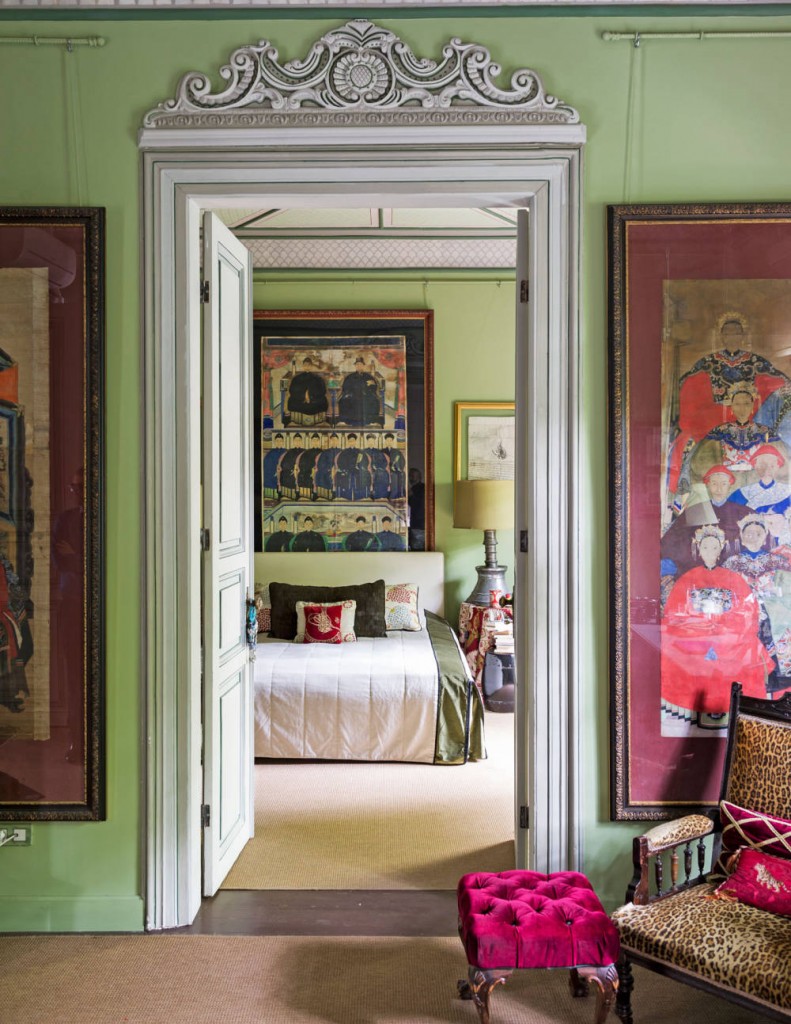 Gulgun hosts dinner parties-often putting his place settings atop a bright vintage suzani-for guests from around the world.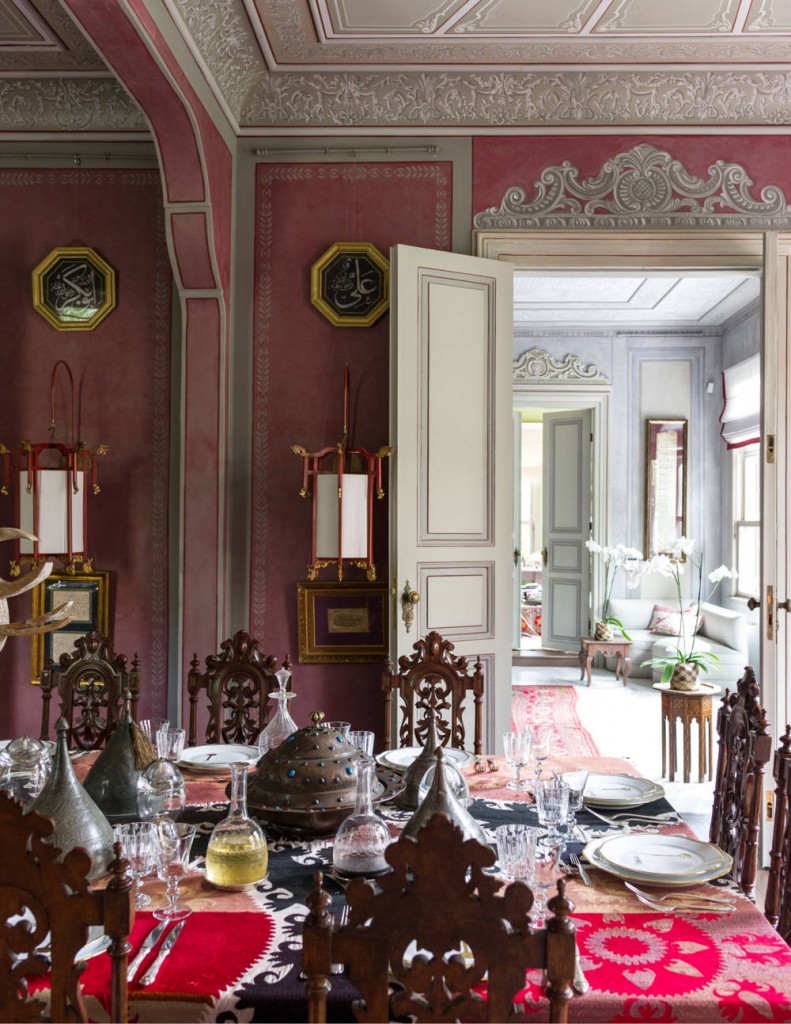 The Belvedere, the top floor of the house, offers expansive views of the First Bosphorus Bridge.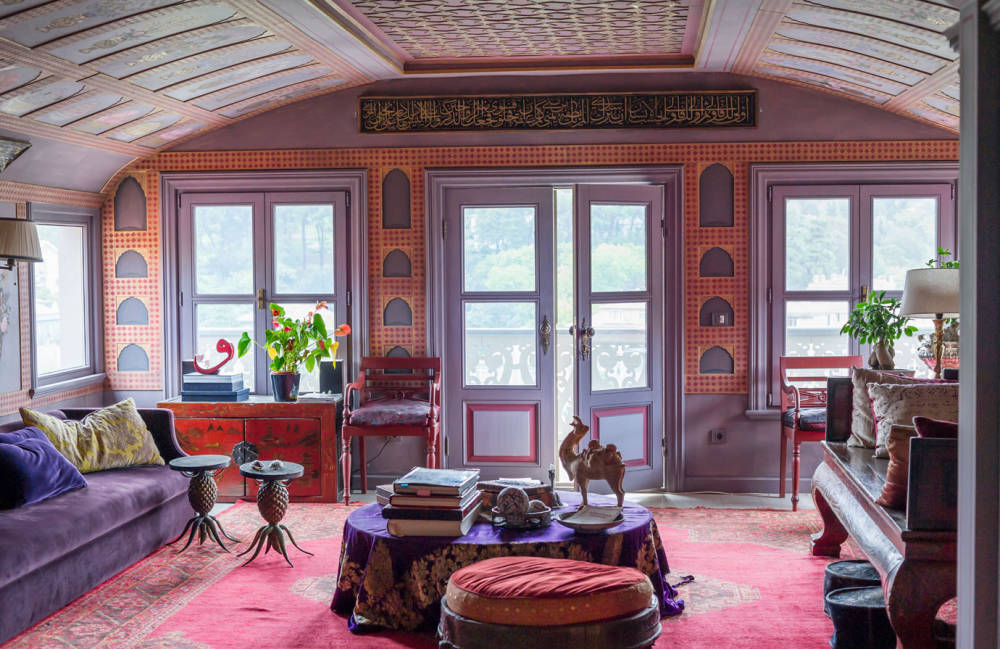 The second floor of Macar Feyzullah Pasha is laid out in the form of a Byzantine cross.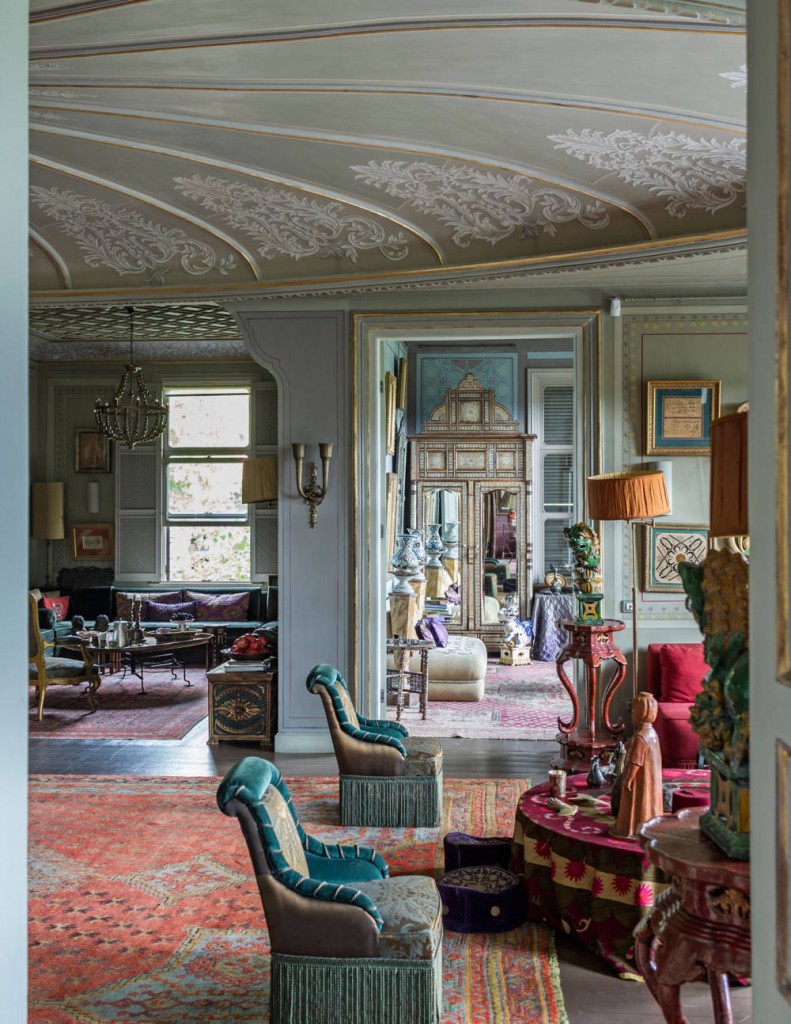 Magazine: Town & Country
Photo: James Merrell