Kitchen with Painted Ceiling
Kitchen with painted ceiling aka "Statement Ceilings". When it comes to painted ceilings, the most ideal colors are either a green which emulates nature or blue with gives the feeling of being under an expanse of sky. Painted ceilings can make the room look bigger as it draws the eye up.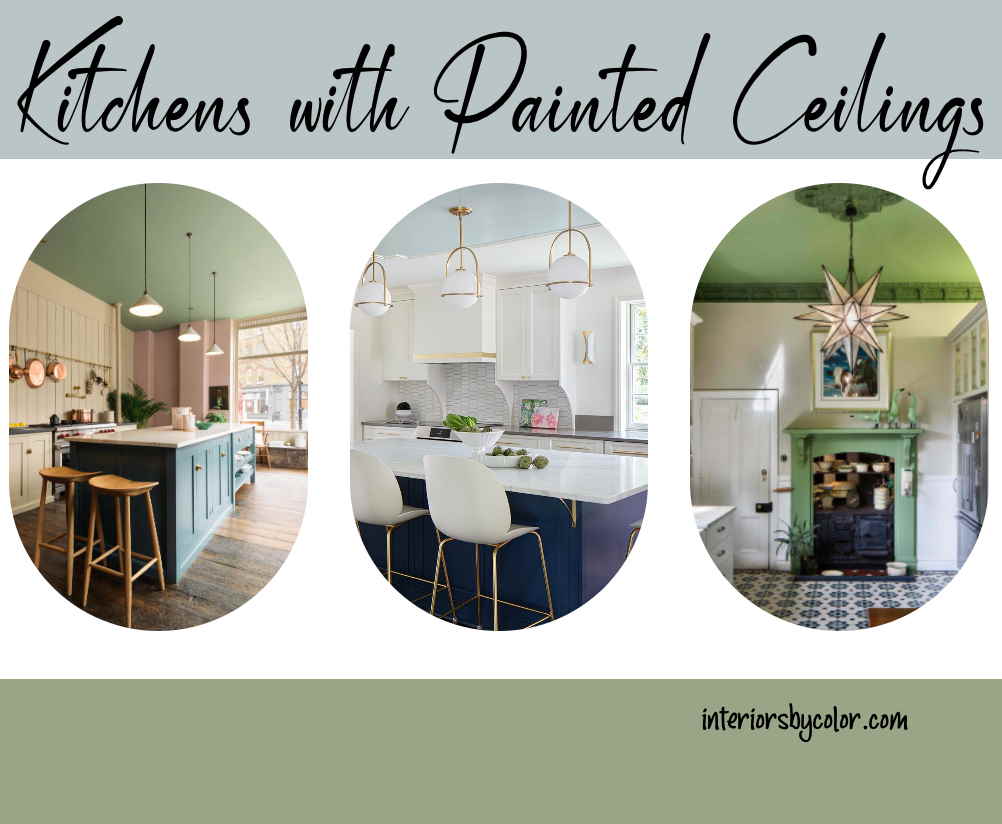 Painting your kitchen ceiling in a contrasting color is a great idea when you want a quick refresh as it is a lot easier that painting kitchen cabinets. Save stand-out and statement colors for large or high-ceilinged kitchens.
This space is a prime example of making the most of your ceilings for effect. (Photo via @around.robyn). The kitchen ceiling is painted in Jewel Beetle by Little Green Paint Company and the walls are painted in Farrow & Ball Strong White.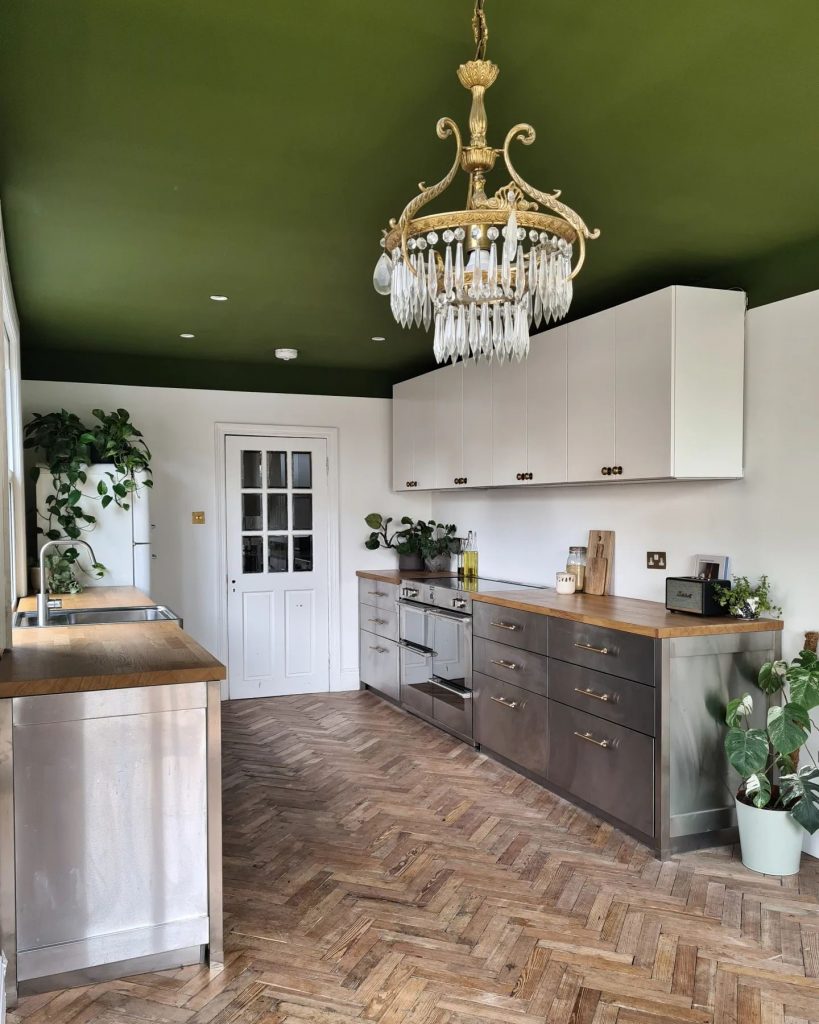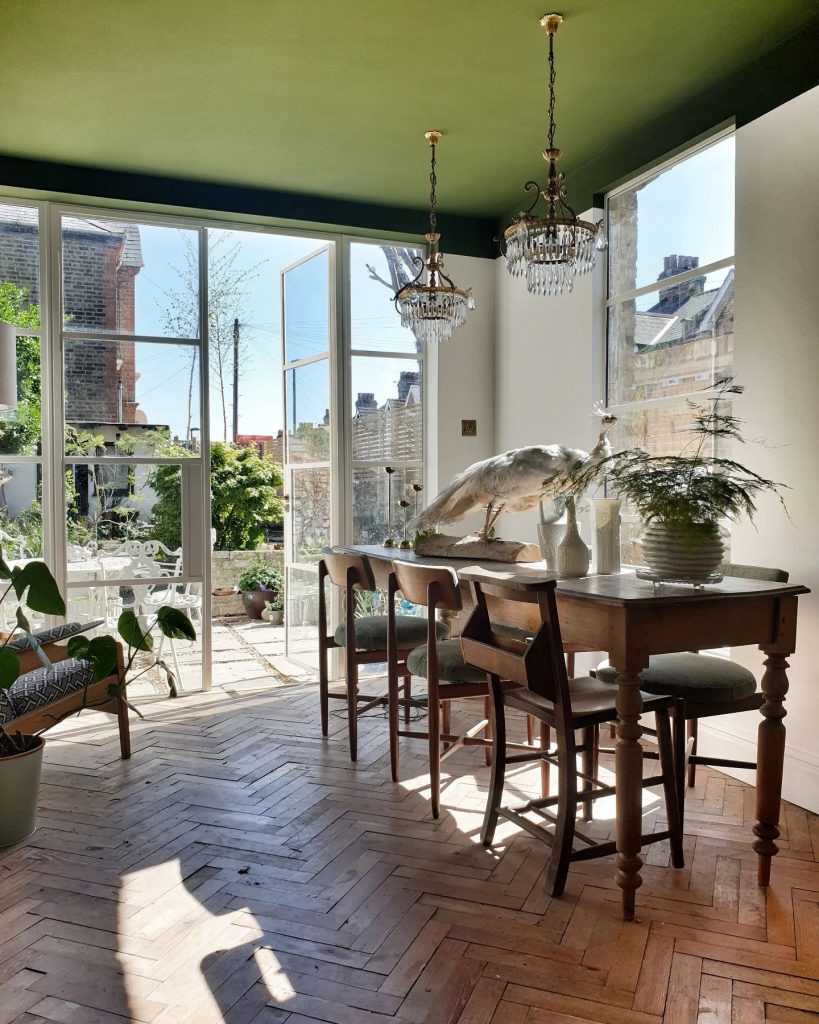 Is your kitchen missing a little oomph? We dressed up this kitchen with the addition of a framed painted ceiling.⁠

This adds so much character to the space without stealing the spotlight from the adorable orb pendants, painted island, custom cabinetry, and bright details! ⁠

Design: @sarahilleryinteriordesign ⁠
Photography: @gordongregoryphoto ⁠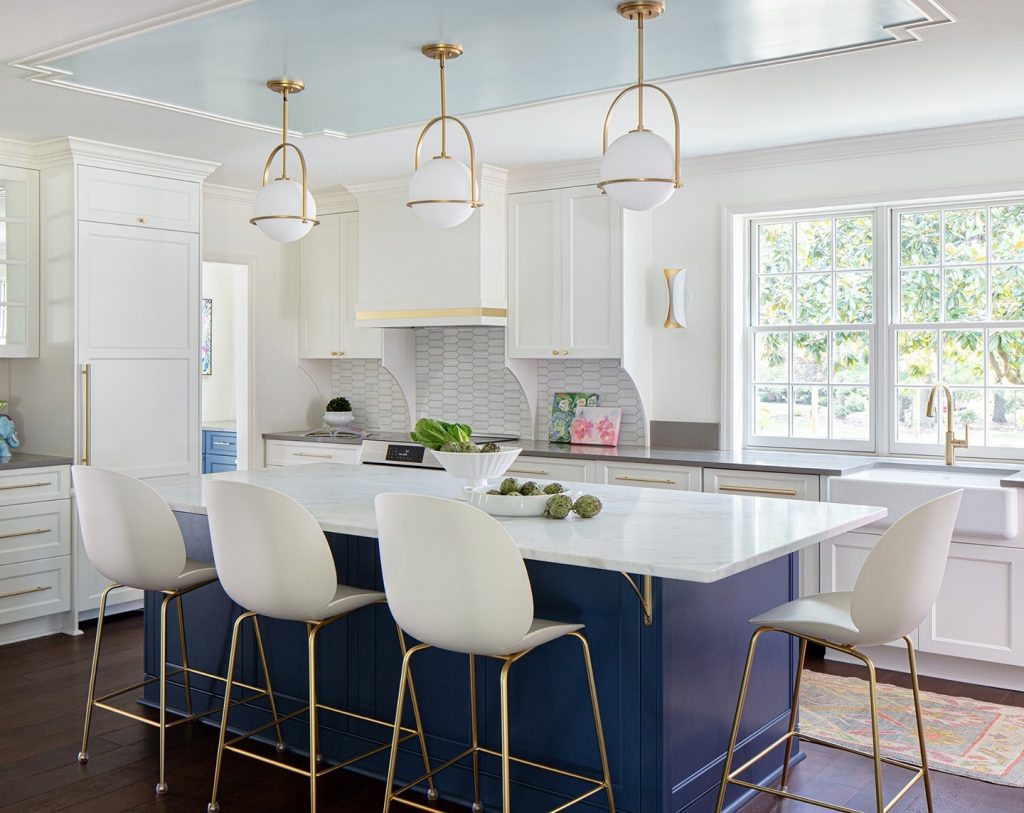 Inspired by the original green hue of the existing cornice, Debra embraced the colour and chose to use a number of other verdant shades within the space as well as carefully selected Winkleman tessellated kitchen tiles as a nod to the original. The ceiling is in Resene Green House, the walls are in Resene Joanna, the kitchen cabinets are in Resene Half Joanna, the doors, trim and panelling are in Resene Alabaster and the fireplace is in Resene Woodstock.

Habitat by Resene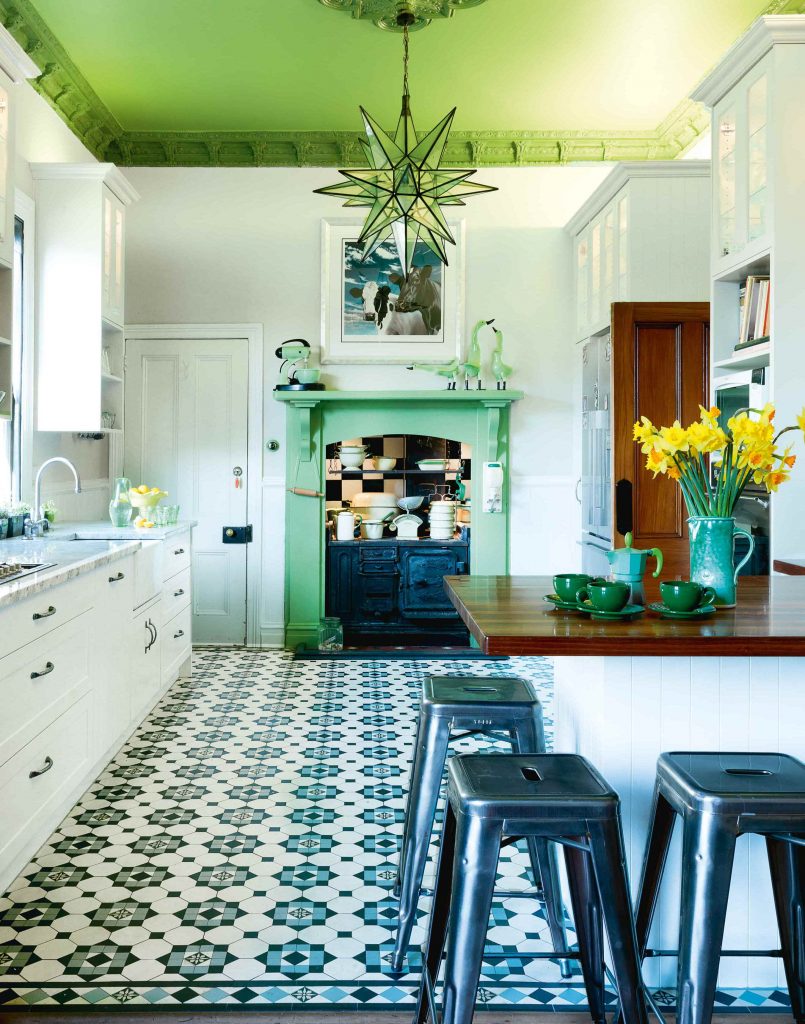 Stunning eclectic kitchen that mixes a vintage mood with modern elements and plays with colour blocking in natural greens, creams and blush. Via.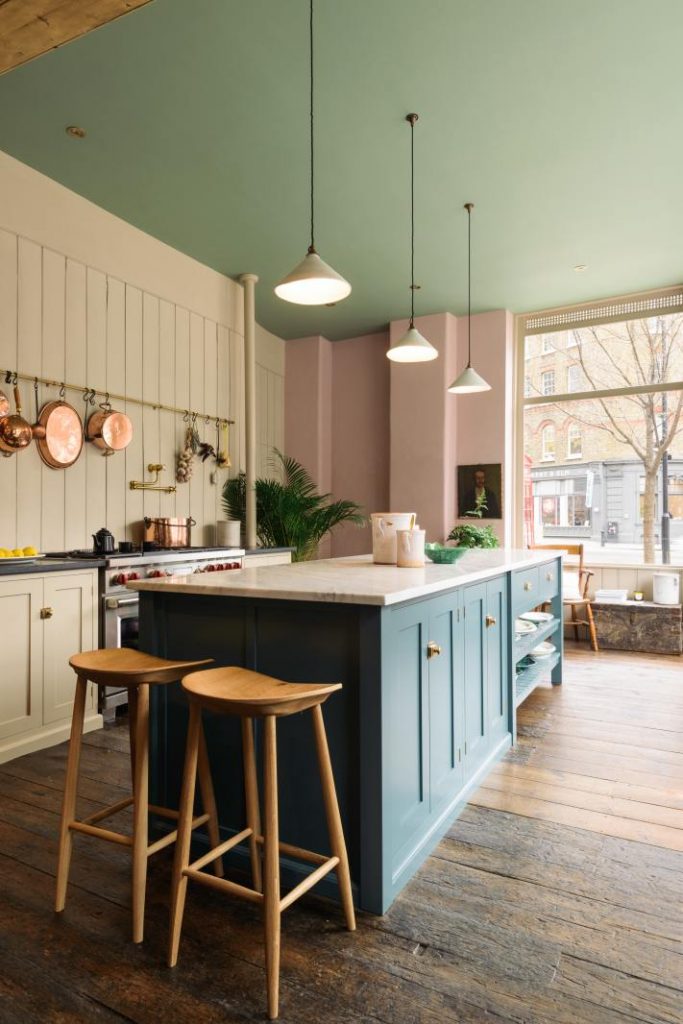 Not sure if you like green or blue, how about something in between? This teal statement ceiling in this neutral kitchen really gives the space a new dimension. Via Southern Living.