Dramatic dining room in deep pink tones!
The ceiling molding pattern was inspired by Karen's past work in theater and set design. "Only later did I realize why it was so familiar," she says. "The design is in almost every theater I've ever been in!" She chose the wood and leather low-back chairs to add some masculinity to the room.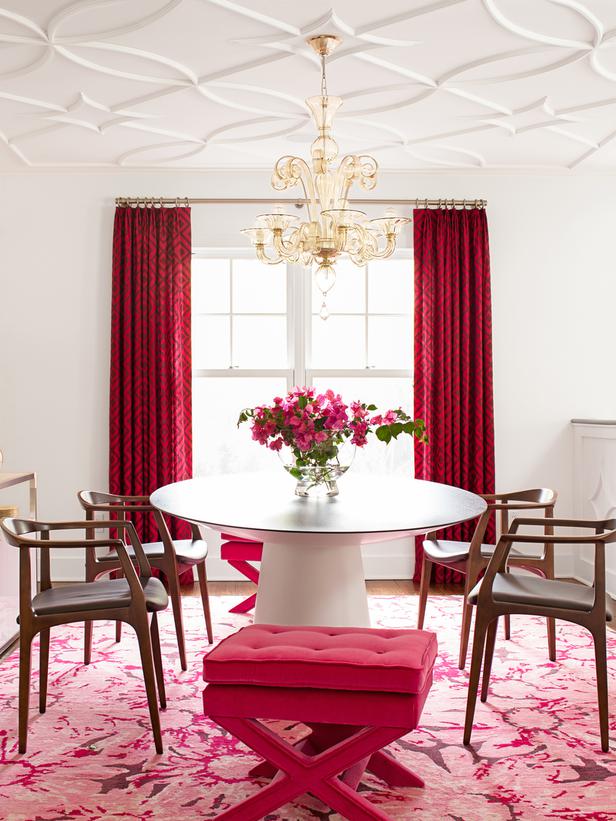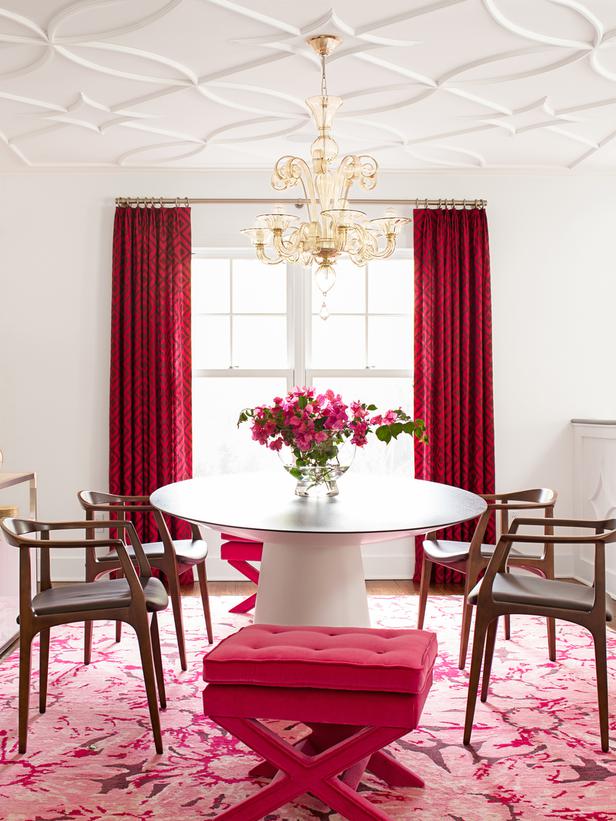 Image Description: pink floral rug, contemporary round dining table, low-back wood and leather chairs, ceiling mold, pink curtains, white walls.
Photography by Max Kim-Bee for HGTV Magazine, home of designer Karen Bow. styling by Frances Bailey and Karin Lidbeck-Brent.