Terra Firma – Orange and Yellow
True Opulence, a red and yellow living room using Dulux Paints (Australia).
"Orange, from the red family, is known to be more controversial. Orange can elicit a strong response, be it negative or positive. It is seen as fun, gregarious, social, jovial and extroverted. Rusted oranges look fabulous when schemed with browns and they make perfect feature walls."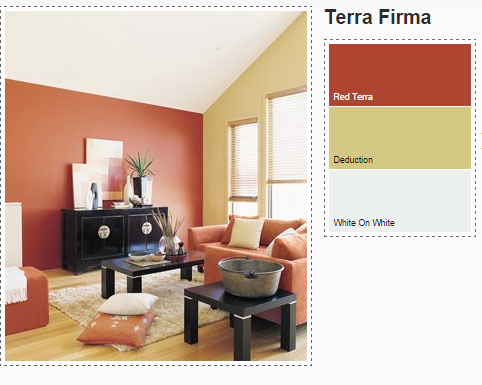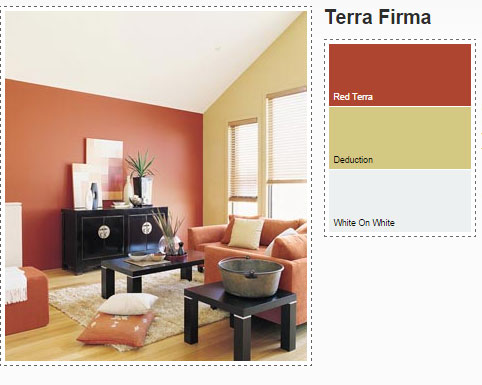 Dulux Paints: Red Terra, Deduction and White On White.