Popular Blue Paint Colors
These are all the popular blue paint colors featured on our site. Click on the links to see more images and information on each paint color.
Light Blue Paint Colors
Farrow & Ball Parma Grey. A light blue that is grown up and sophisticated. For those who love light blue without appearing babyish.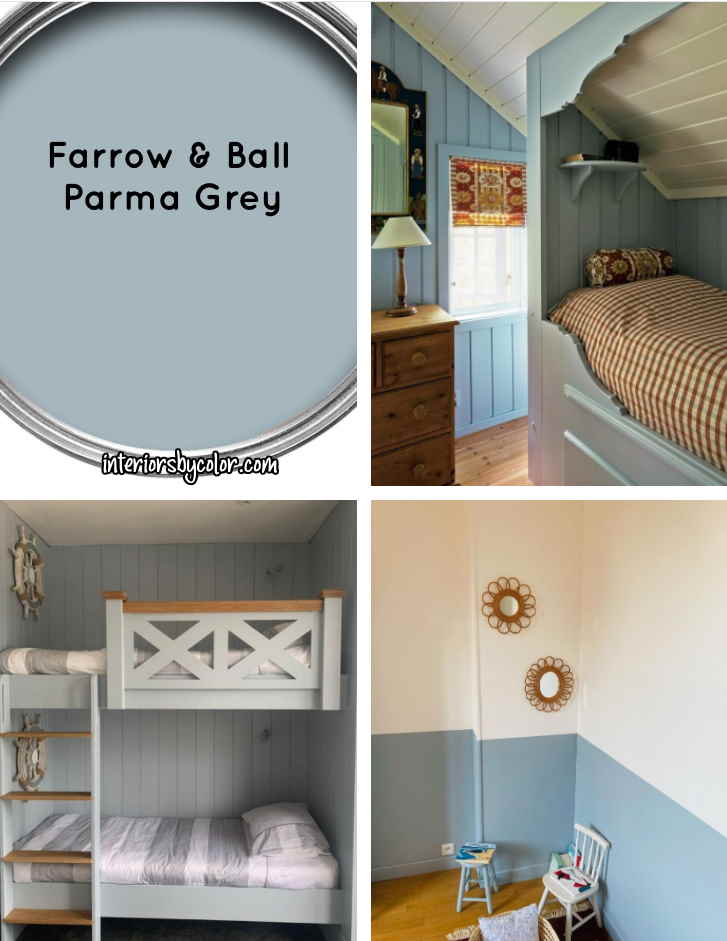 Benjamin Moore Brittany Blue is one of Benjamin Moore's classic, timeless and elegant paint colors. This light blue paint color is understated, pastel and so pretty and peaceful that it works well not only in bedrooms but kitchens and entrances too.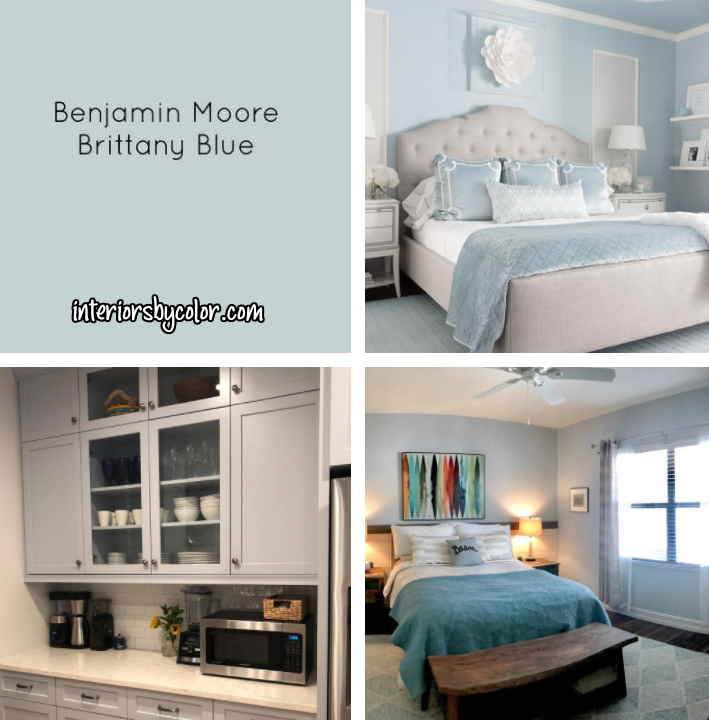 Dulux light blues and Scandinavian greys. Colors included: Dulux Pre School, Dulux Sell Out, Dulux Pre School Quarter, Dulux Sea Breeze Half, Dulux Vanilla Ice Quarter, Dulux Post Boy.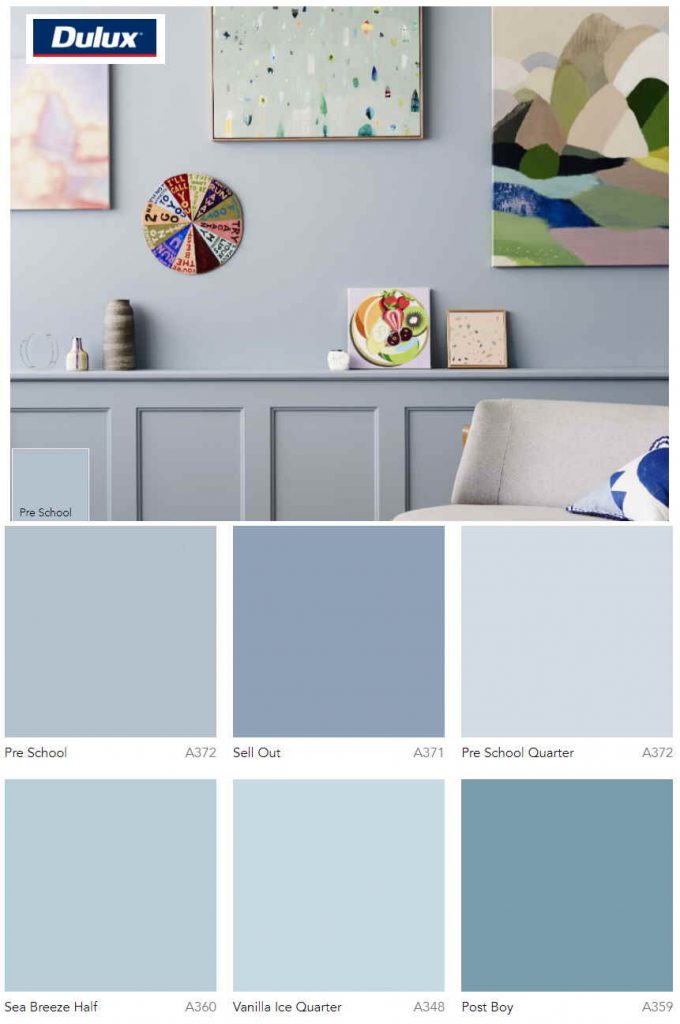 Navy Blue Paint Colors
Benjamin Moore Navy Masterpiece Paint Color. This dark oily navy blue is a luxurious paint color for your walls, doors and ceilings. It looks best paired with brass light fittings, brass hardware and brass/gold accents. A real chameleon, this paint color can change from an oily pewter dark blue to a more classic blue depending on the lighting.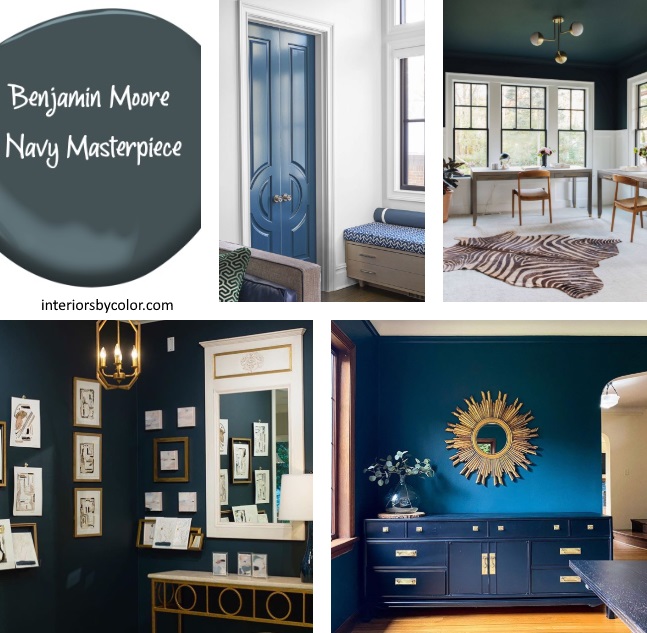 Benjamin Moore Newburyport Blue. A subtle, yet strong blue. It doesn't overpower a house, but helps to create an anchor when used as a feature or when painted the exterior of a house with it. A classic navy that is dramatic and powerful but without the vibrancy that can make a blue overbearing. This nautical blue combines well with white and gray.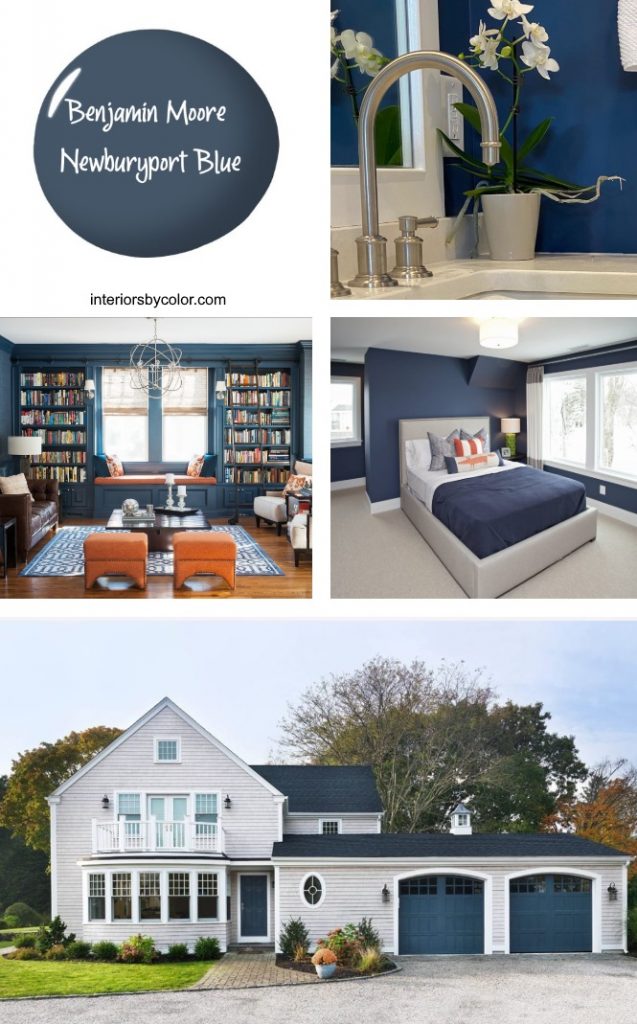 Farrow & Ball Hague Blue Paint Color is: "A deep dark blue – This strong blue takes its name from the fantastically coloured woodwork much used by the Dutch, and still works wonderfully to ground skirtings or as an accent colour on the walls when teamed with Borrowed Light. The green undertones of this timeless, deep and dramatic blue means it sits as happily outside as it does in small dark rooms."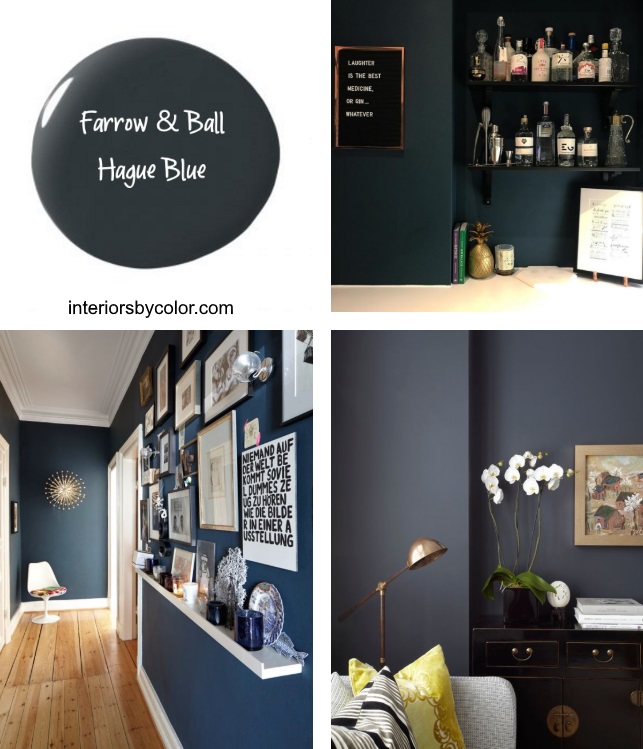 Bold Blue Paint Colors
Sherwin Williams Dynamic blue
Benjamin Moore Blue Dragon is a vibrant and bold blue paint color that gives a space warmth and depth. A great blue paint color scheme to incorporate into a coastal interior style.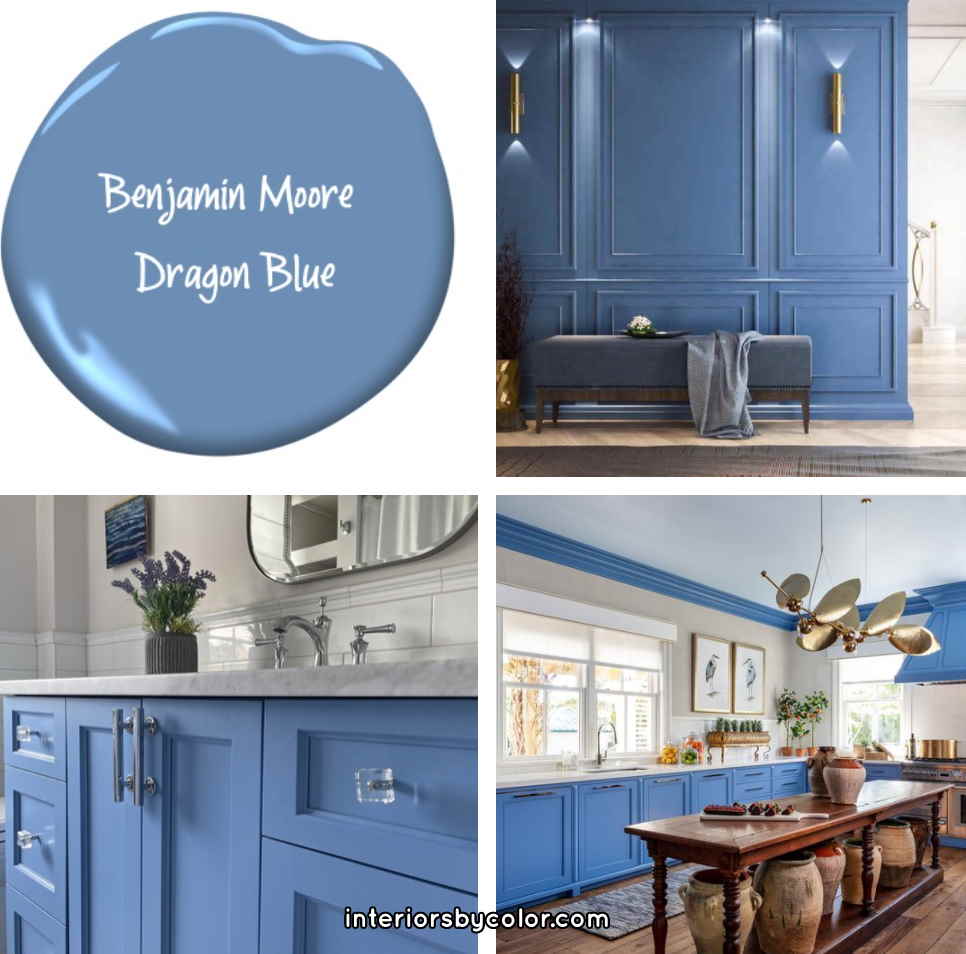 Stunning, bold blue and cooling blue paint colors by Dulux: Dulux Water Raceway, Dulux Jacuzzi, Dulux Cousteau, Dulux Oasis Spring, Dulux Shimmer, Dulux Dupain. See more from Dulux Bold Blue paint colors.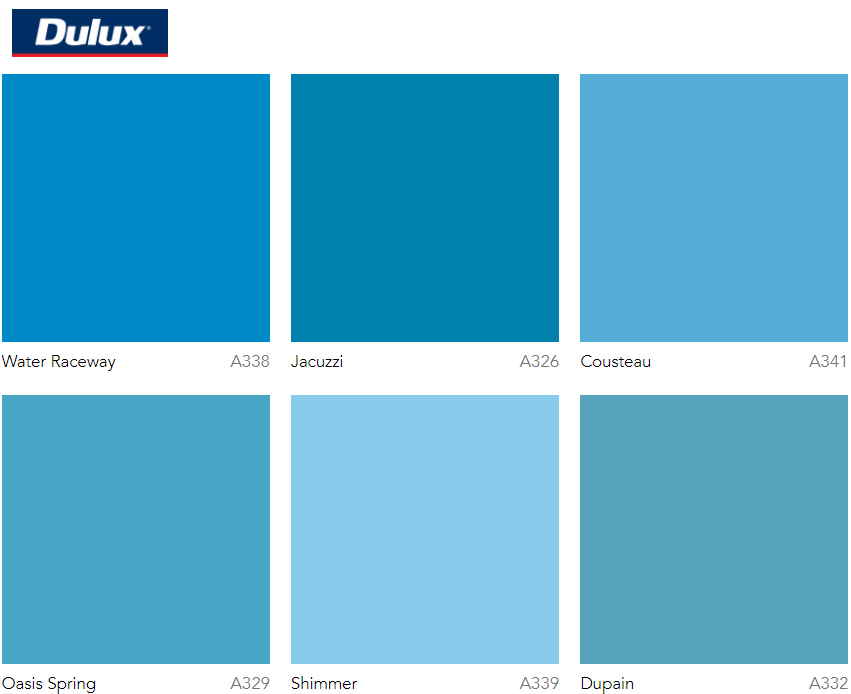 Sherwin Williams Dynamic Blue is a very bright, happy and bold blue paint color. This great choice of blue paint color is not for the faint of heart, but for those who really want to make a statement.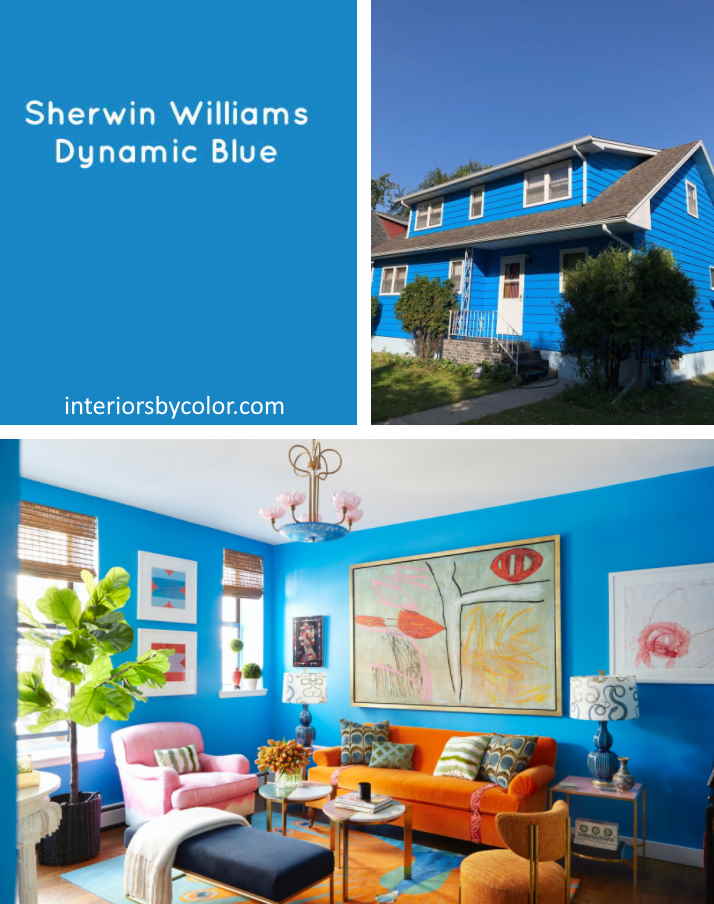 Eggshell and Muted Chalky Blue Paint Colors
Edward Bulmer Paint Azurite : This blue is a real pick-me-up, packed with pigment to give strength and depth, but with earthy warmth. It is a homage to the mineral widely used since the Middle Ages to convey great creativity and high status. A great choice for repainting kitchen cupboards paired with lighter walls.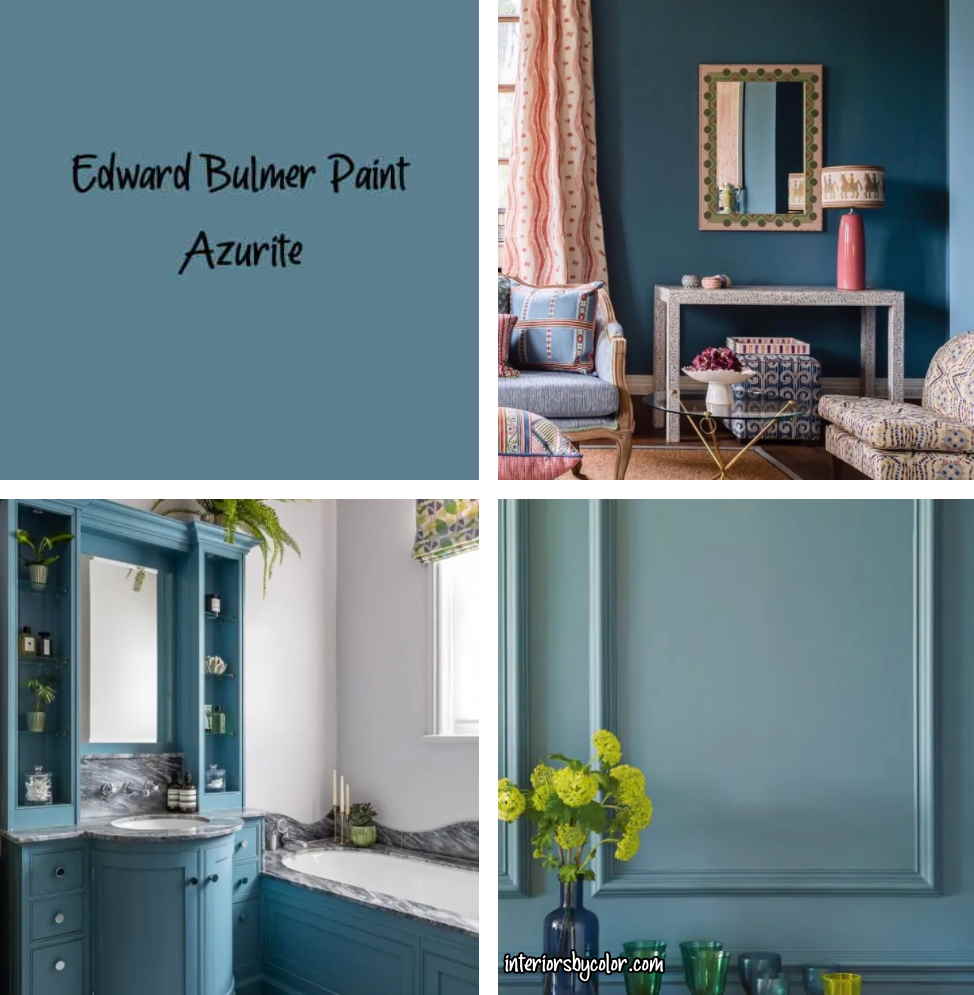 Benjamin Moore Aegean Teal, a beautiful blend of blue-green softened with a touch of grey, is described as 'an intriguing midtone that creates natural harmony' and invites us to reflect and reset. Balanced and soothing, it's a colour that creates a casual elegance in interior spaces.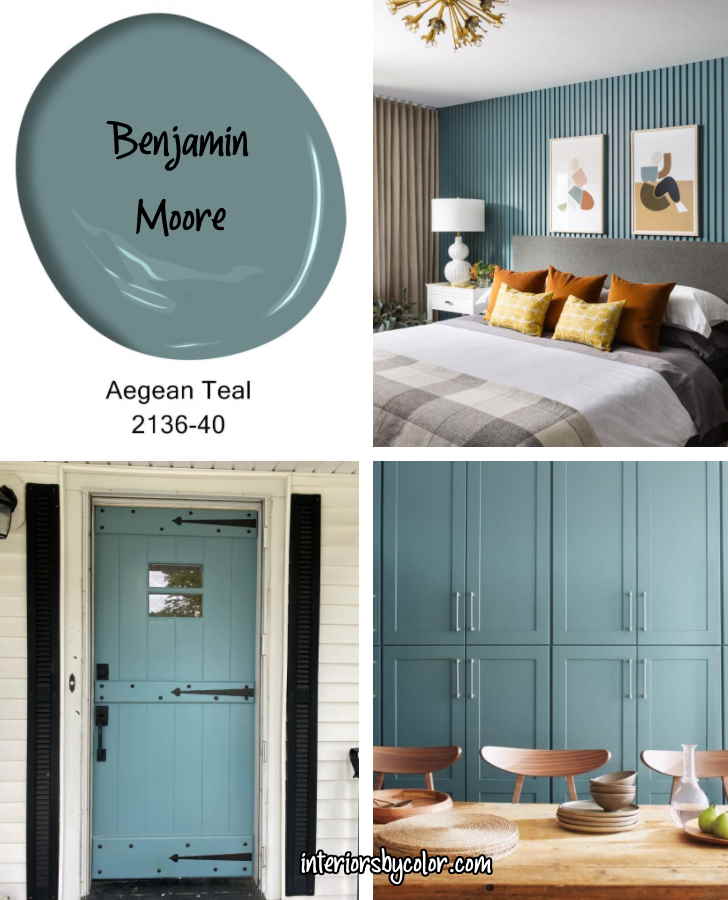 Sherwin Williams Bracing Blue Paint Color Schemes. A medium blue with an opaque/gray undertone. A grown up blue paint color.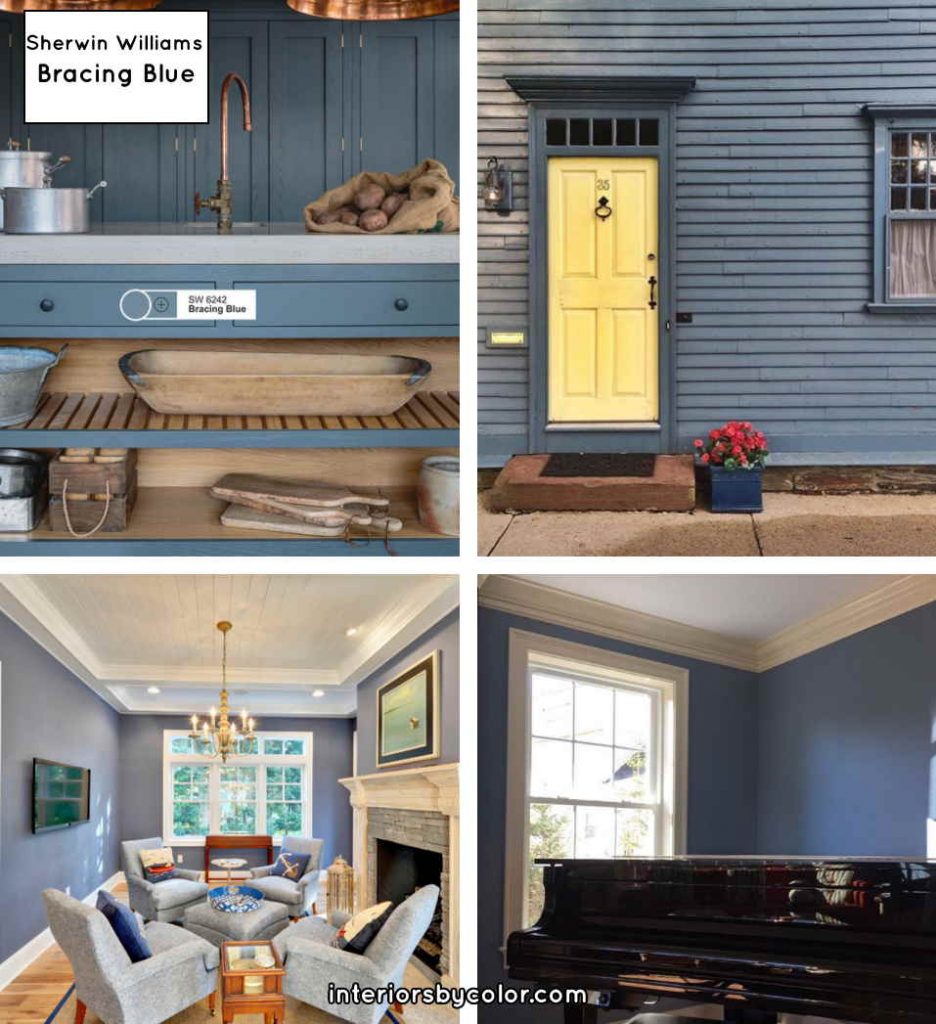 Benjamin Moore Bella Blue is a medium teal blue paint color that is great for interiors and exteriors!